The Featured Events module is a short list of upcoming events with a link to the details page.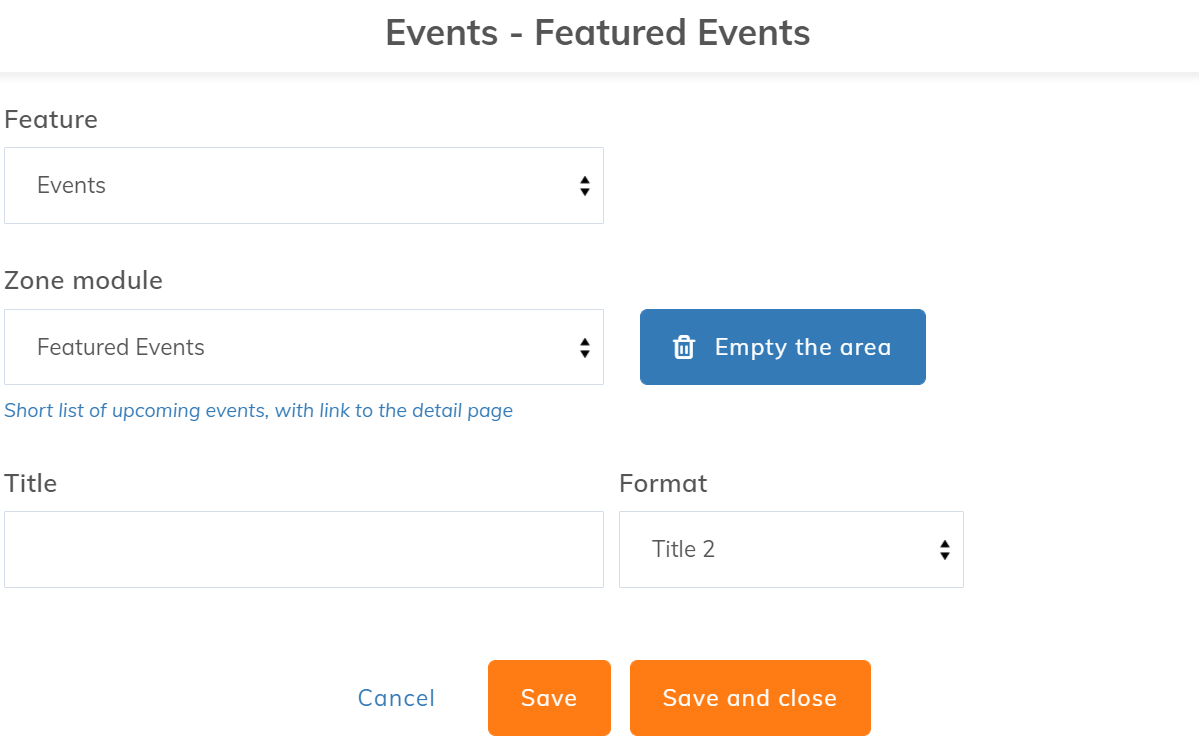 GENERAL

Option
Description
Zone Title
The area title will be displayed at the top of the section on your web page.
Display Mode

Choose the way the events will be presented:

Category
Allows you to specify the source of events (you can decide to include all event categories)
Keywords
Allows you to specify keywords related to the events you want to display. It is possible to add several of them.
Number of Events
Allows you to control the number of events displayed on the page among all those in the selected category.
Show events

Filter

Past
In progress
Coming soon
Disregard dates of extension of events
CALL TO ACTION

Option
Description
Page used to register for the event

Allows you to choose the page of the site on which the complete events are displayed. The page must contain an Event Space module. The user will be redirected to this page by clicking on the event preview..

Choose whether the link redirects to

The registration page
The detail page

Page used to see all events

Choose a page used to see all events. The page must contain an Event module.

Label link
The label will be the clickable word to take you to the link page.