Your members are able to pay for their registrations to your events using the tickets included in their memberships.
The member completes their registration form as they would for any other event, and when summarizing their registration, they will then be able to see the number of pre-paid tickets they can use when paying.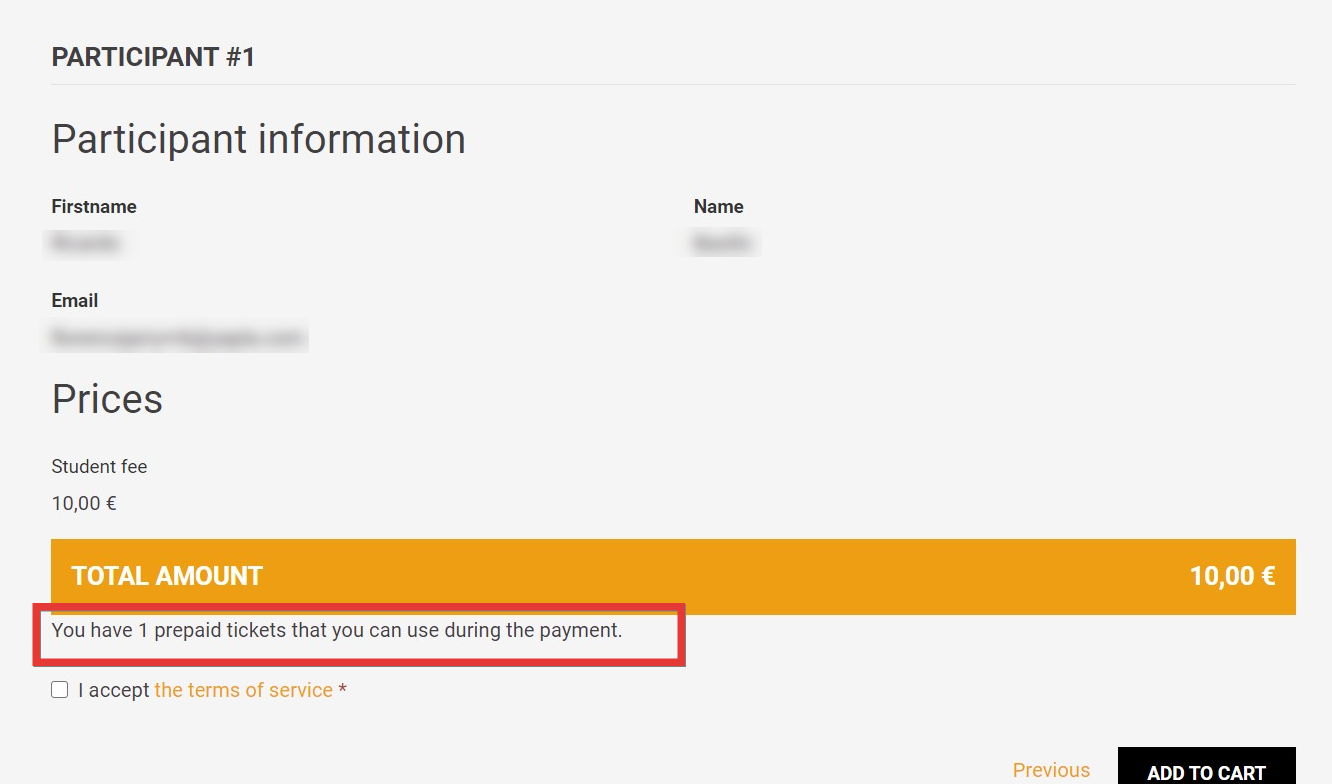 The member can then choose to pay for their registration with their tickets.

In administrator mode, you will see that your participant will have a registration status of "Validated" and that the registration fee will be $0.

You can also see the number of tickets remaining for a member and their usage history in their membership form.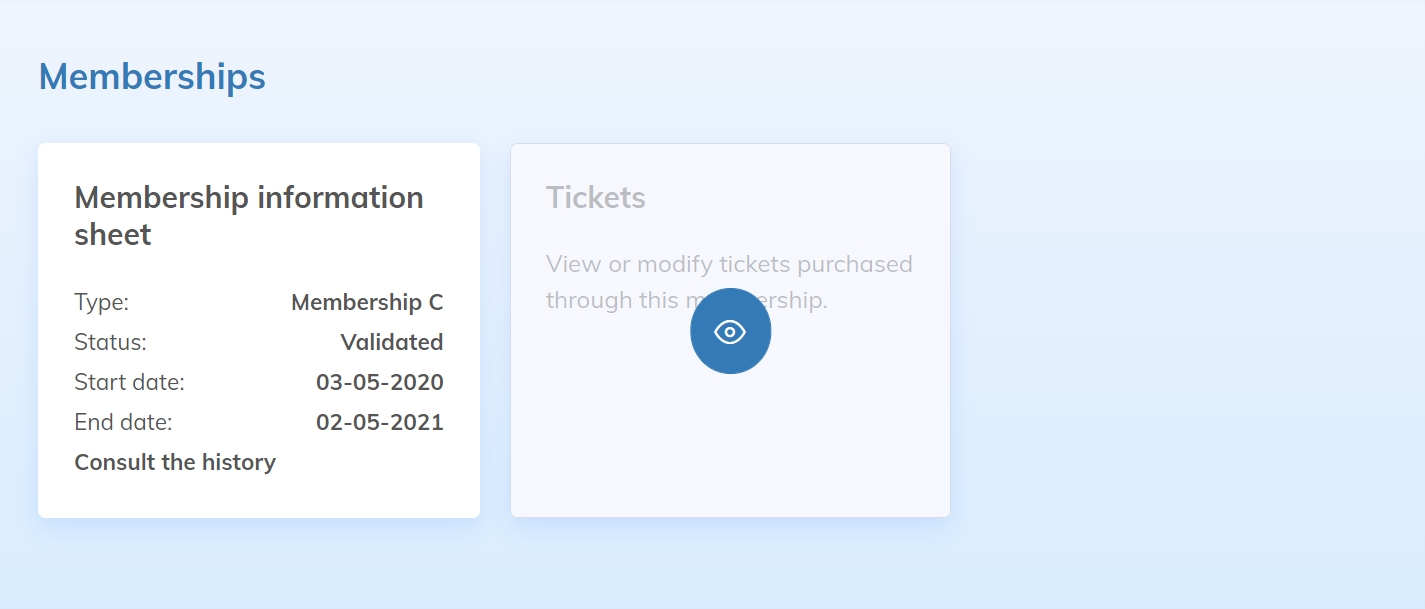 Learn how to sell and manage your members' tickets.