Once you have activated Continuing Education, you can manage it in Yapla through the back office and in the members' section.
Add a Training activity to a member
In back office
Choose the member in the "Members" application and click on the "Continuous Trainings" tile.

On this page, you can view your member's existing training activities according to the selected period and add a training activity by clicking on

.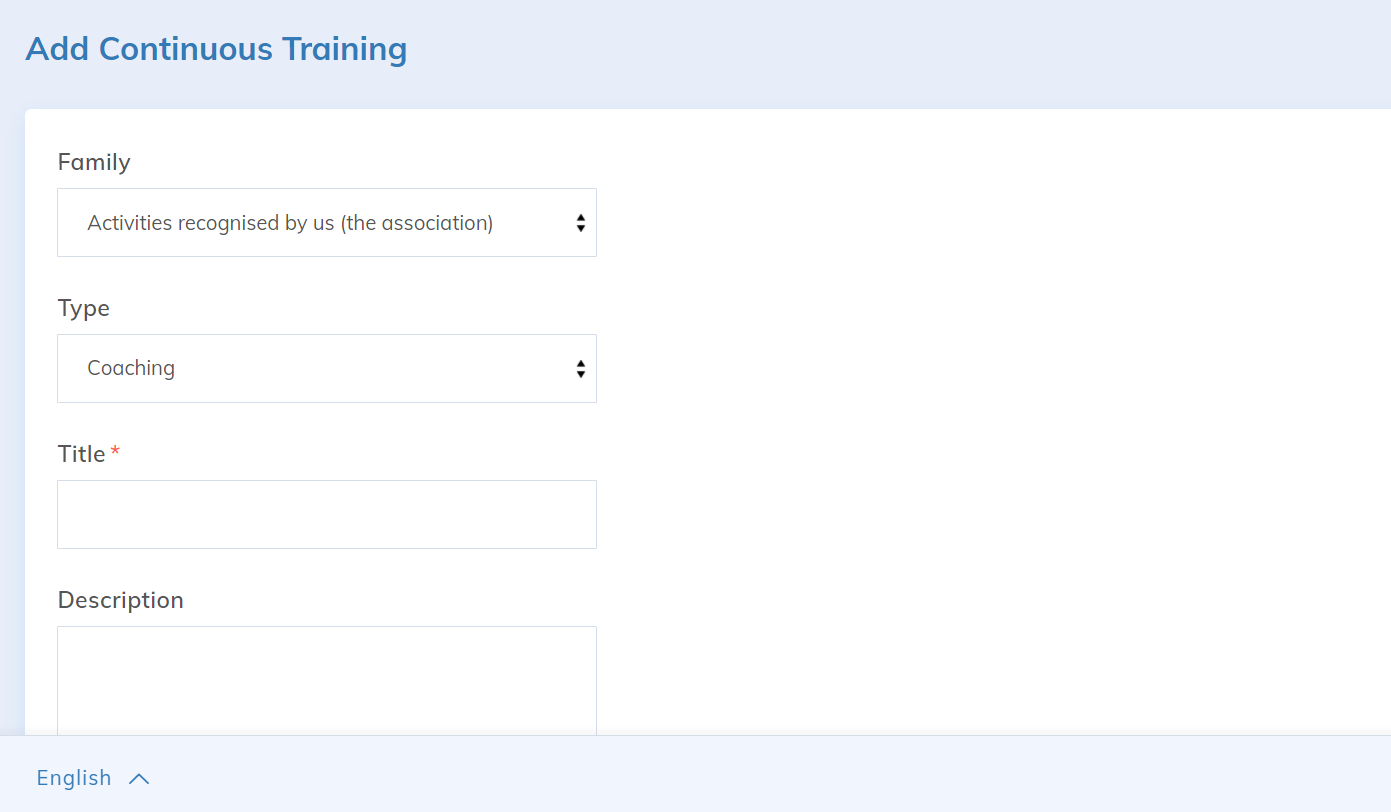 Please note: You must configure all sections (Family, Type, Title) in the settings before you can add a member-specific training activity.
Once the training activity has been saved, you can view its status and the certificate if applicable.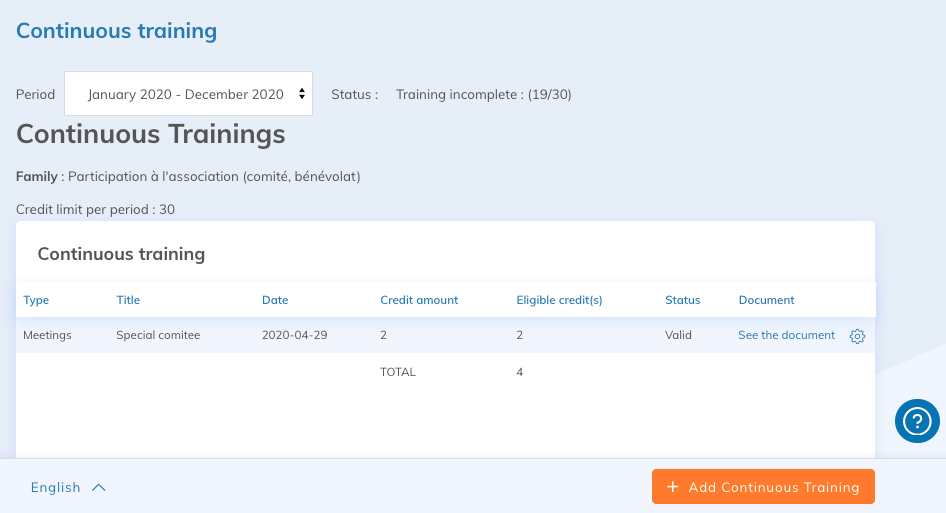 In the Member Section
Members can manage their training activity via their Member Section once they are connected to your website.
If your member's membership does not include ongoing training, they will see an error message in this section.

If your member has a membership that involves continuous training, then he will be able to use this section of his Member Area to view his training activities and add new ones by filling out the form provided for this purpose.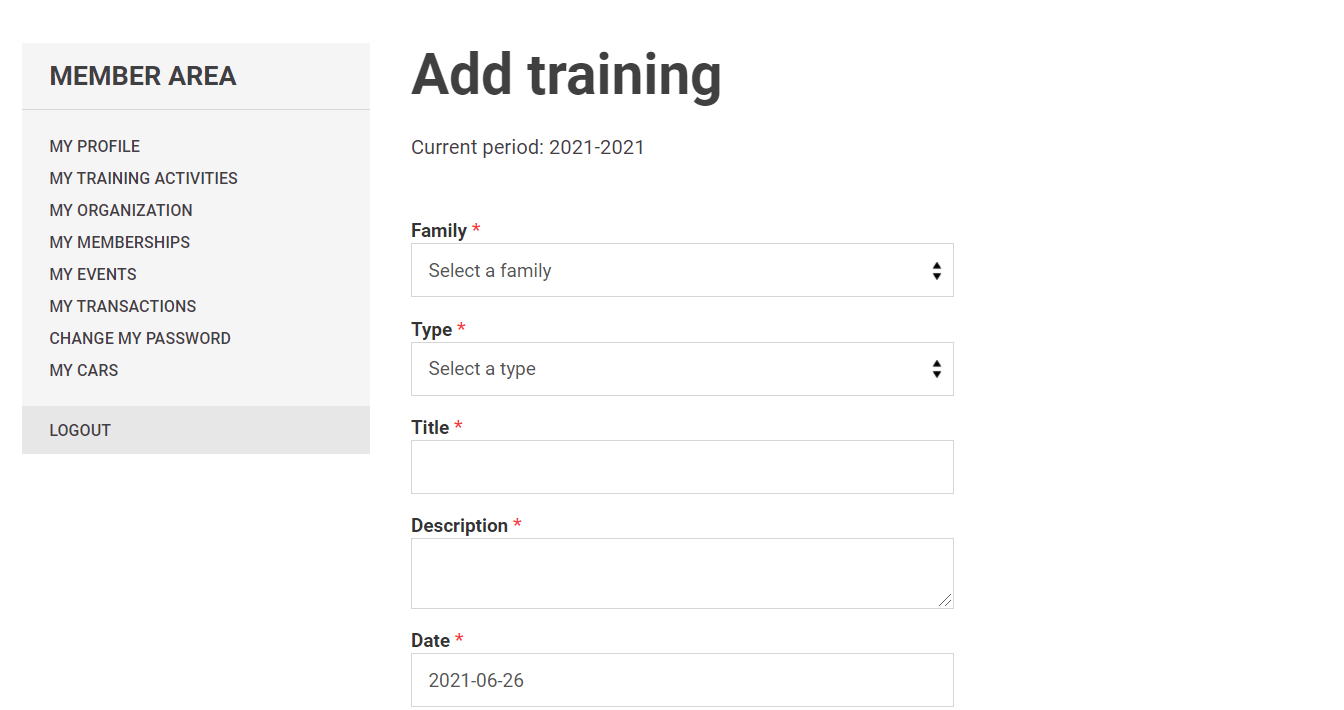 By clicking on an existing training activity pending validation, the member will be able to edit it. However, once the activity has been validated, it is no longer possible for a member to modify it.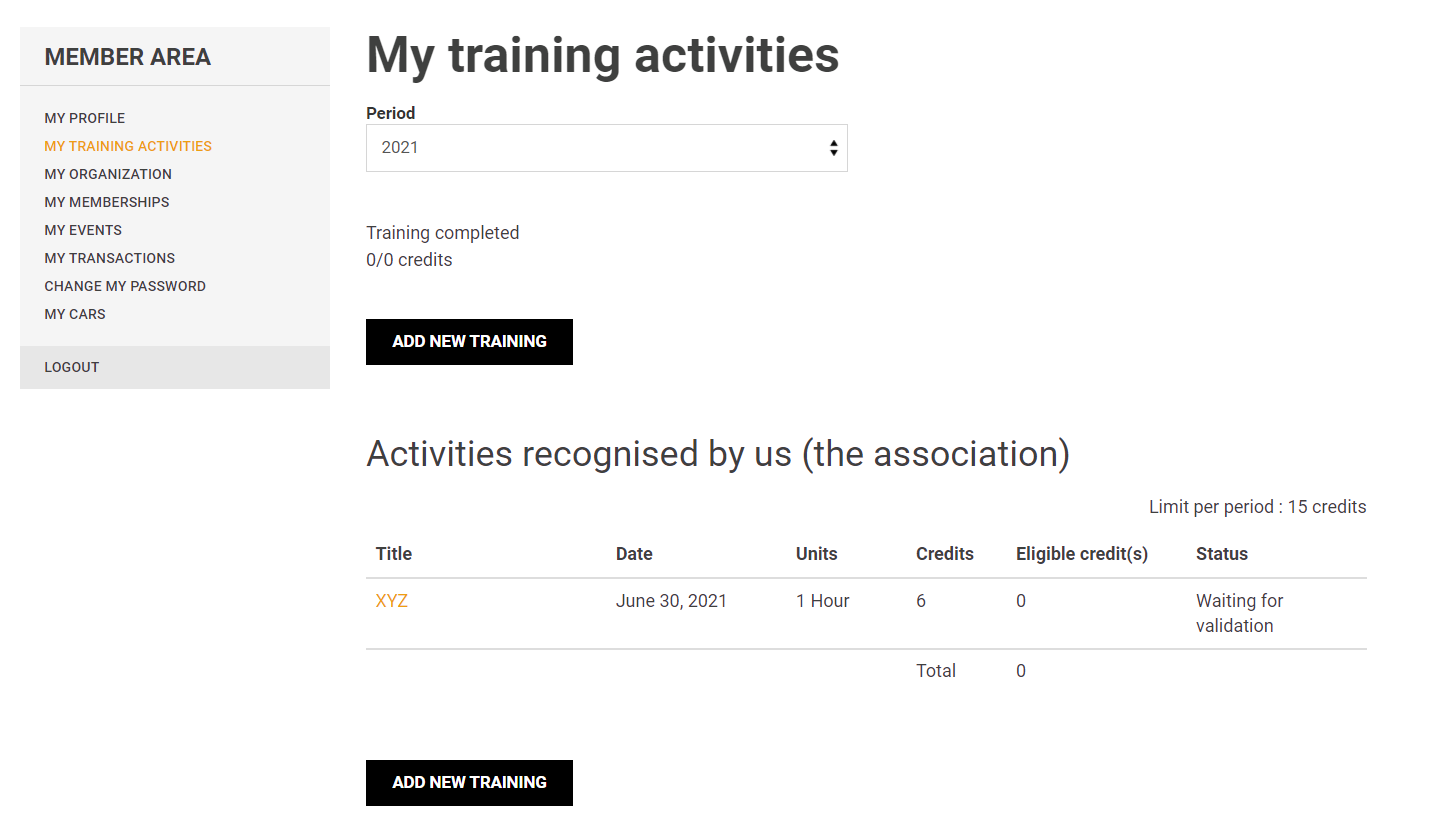 Validating training activities
In the "Continuous Education" menu of the Members application, you will have access to all training courses and documents submitted by members. For each training, you will be able to validate it by clicking on the "Validate" button. Once the training has been validated, the credits associated with the training will be applied to the member's profile.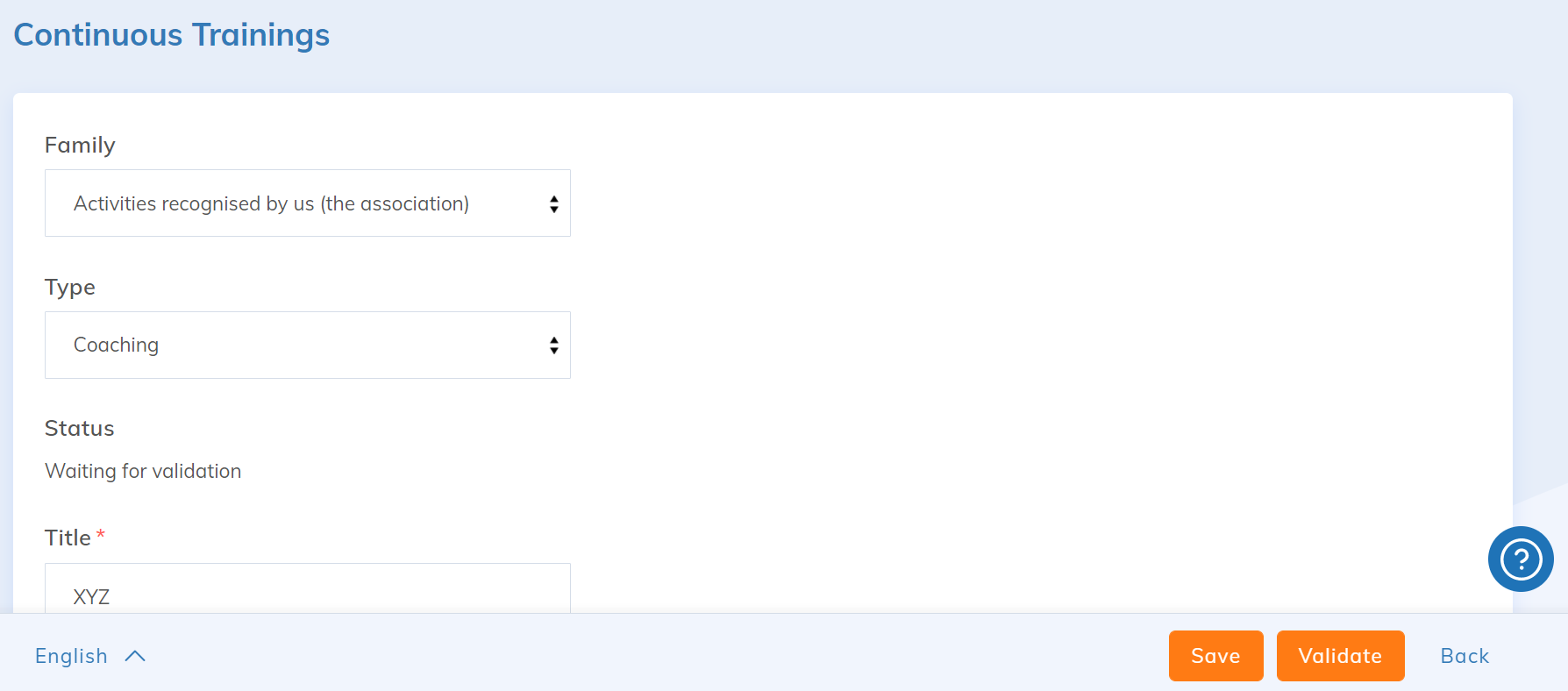 Upon membership renewal, the new membership will have an Ongoing Training section with the number of credits accumulated, which will allow you to quickly see if the member has met the objectives.

Delete an ongoing training
In administration, it is possible to delete a submitted ongoing training course. In the member's profile, click on the "Ongoing Training" thumbnail. At the end of the line for the submitted training, click on the gear and then click on "Delete".