When creating a consolidation, it is now possible to view and export a deposit slip for your checks.
Where to generate a deposit slip?
In the "Accounting" application, choose the "Accounting" tab and then the "Consolidation" menu.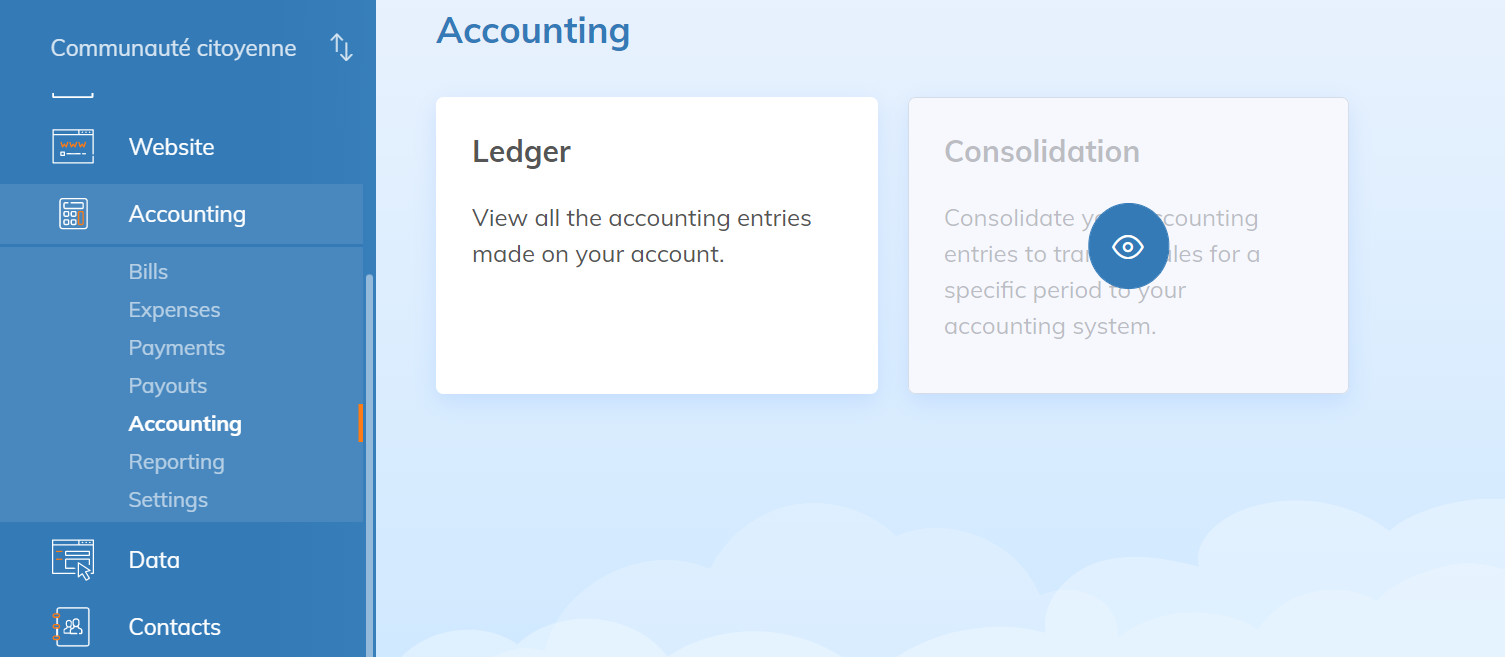 How do I generate a deposit slip?
Select a consolidation in the list. On the Consolidation details page, a "Deposit slip" button will allow you to view the different checks received over the period.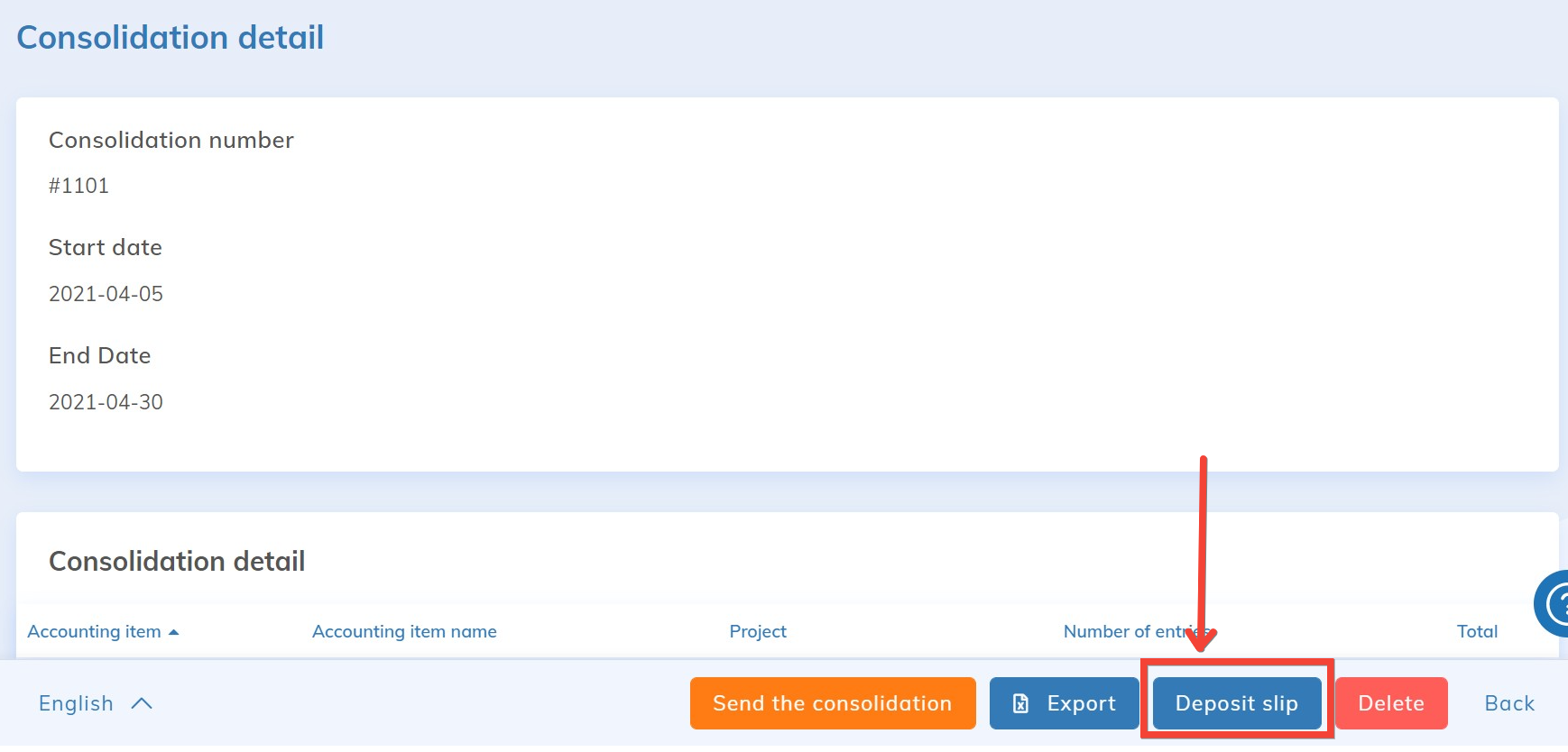 This option is available for both "cash" and "accrual" accounting (only available in the Galaxy package) and only concerns physical payment methods, i.e. cheques (transfers are not considered).
The slip has a header containing the name of your organization, the consolidation number, the dates of the period concerned and the date of creation of the consolidation.

The

button will allow you to export your voucher in PDF format.