By default, when creating your account or a new item, the same form is assigned for all contexts of use. However, it is easy to assign different forms to different contexts, depending on your needs.
The contexts can be found in the settings of each application, in the "Forms" page.

Click on the "Contexts" tab.

Environments
Although the contexts vary from one application to another, they are always separated into 2 environments. Your website corresponds to your public site and Yapla corresponds to the administrative part, accessible only through your Yapla account.
Thanks to these 2 different environments, you can for example create a form with few fields for your website and a more complex form, with additional fields used only for internal management.
Associate a form to a context
First, make sure your form is created correctly. Then, go to the "Contexts" tab and locate your context in the list.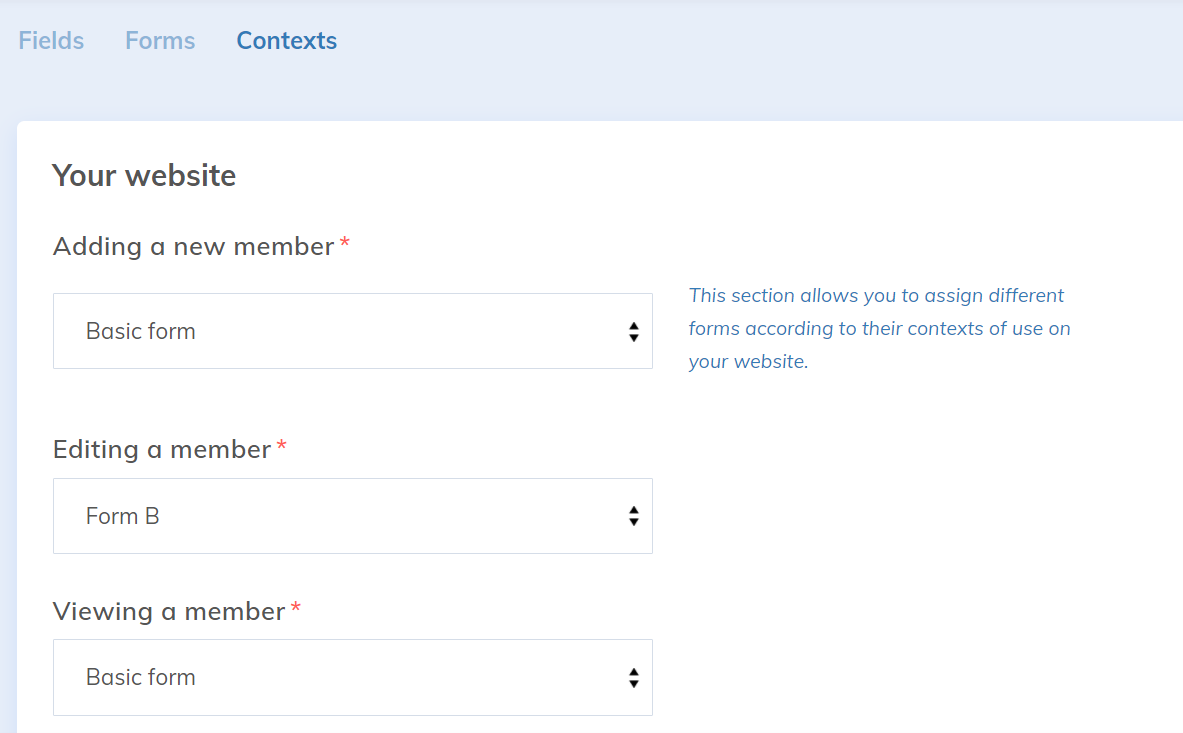 Under each context, a field allows you to select a form from those created in the application.
When you have finished your selection, click on the "Save" button to save your changes.
All applications do not have the same contexts, but they all work the same way.
Learn more about the specific contexts of the Members or Events applications forms.