Yapla documents allow you to create static or dynamic PDFs and attach them to your various communications.

To create a new document, click on the "Documents" tile of the application settings*.
Click the Add Document button to create a new document or click on an existing document to edit it.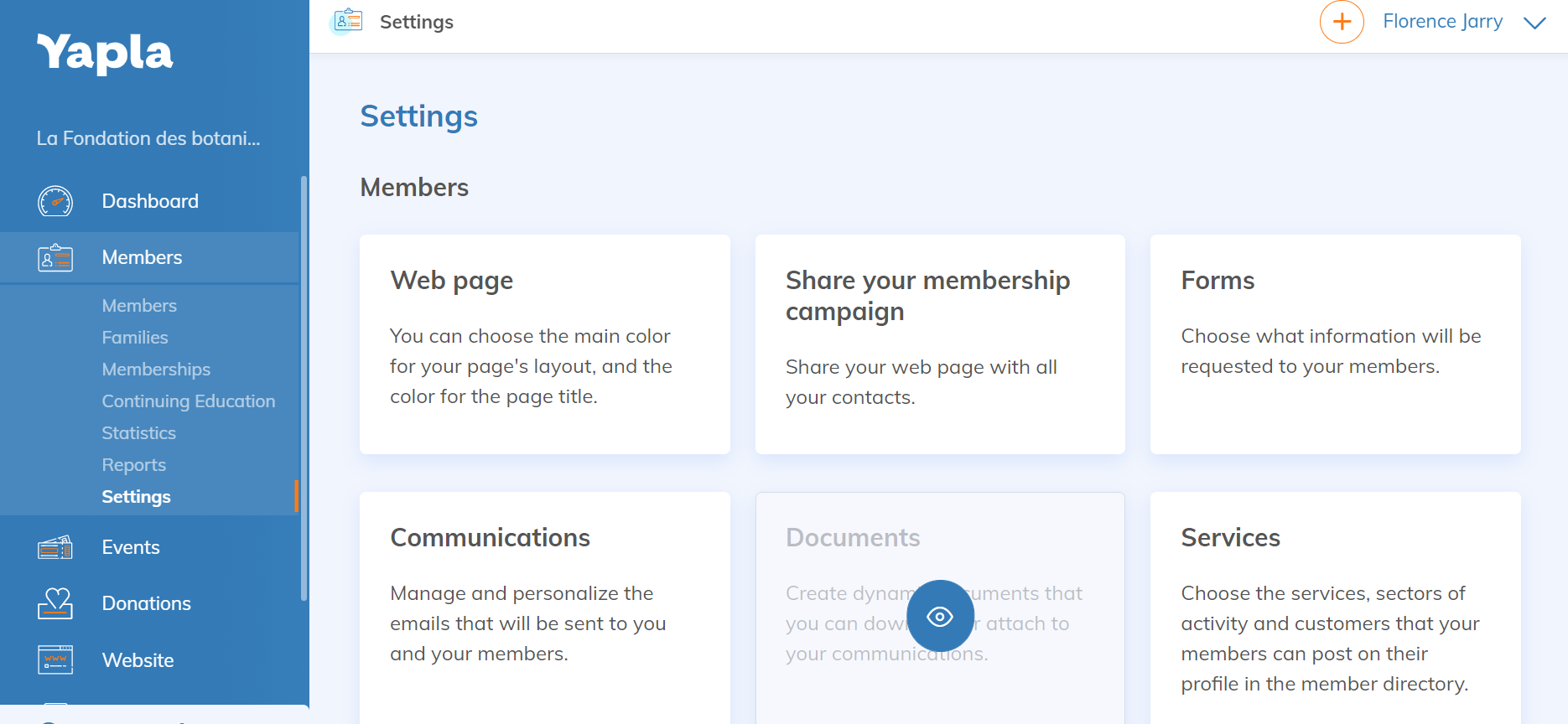 Click the Add Document button to create a new document or click on an existing document to edit it.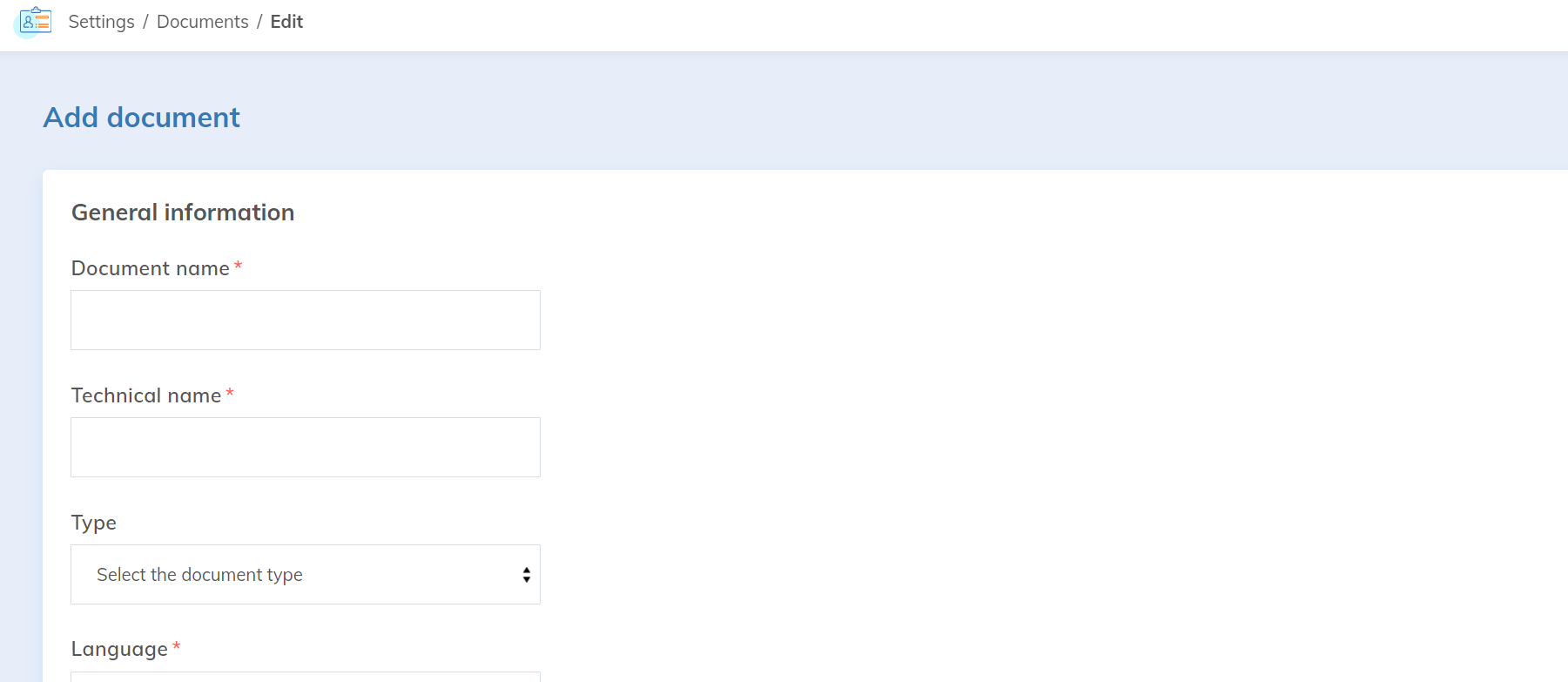 The Document name will be used to easily find your document in the list, but will also be used to generate the name of the PDF file. The technical name of the document (without accents or special characters) is generated automatically as soon as you enter the name.

The Language of the communication will be used to generate the dynamic keywords in the right language. If your site is bilingual, you will need to create a different document for each language and then associate them with the corresponding communications.

The Description is optional but will allow you to add notes to facilitate your administration.

The Content section corresponds to the content of your PDF document. You can add the formatting of your choice (colors, text size, images, links, etc.), via the text editor functions, or directly in the source code if you are comfortable with html code.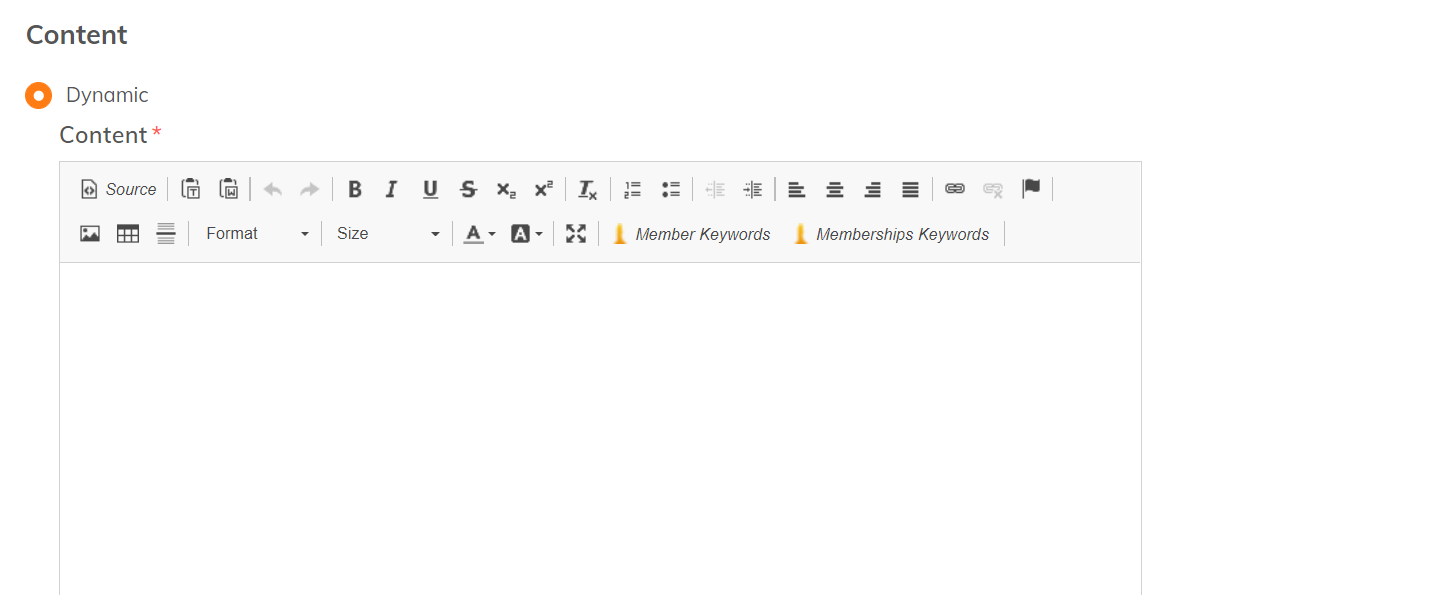 To add dynamic keywords, for example the first and last name of the recipient, or information about his registration (as a member or at an event), use the different Keywords buttons.
After saving your document, you can use the "Preview" button to generate an example of the PDF and check its layout.
Associate the PDF with a communication
In the Communications tile of the application settings, click the name of the communication. At the bottom of the communication, in the Other Attachments section, select your document, then click the Add button and save your communication.

* Documents are currently available for the Members and Events Applications.
Note that for the Events application, you can create a document common to all events in the global configurations or a document specific to a single event in the event configurations.