Organizations allow for the grouping of several members. In the organization, one or more members will have administrator status, allowing to add or remove other members. The representative status makes a member in charge for the payment of the memberships of all members can be managed by one member (the representative).
Organizations can be activated in the settings of the Members application.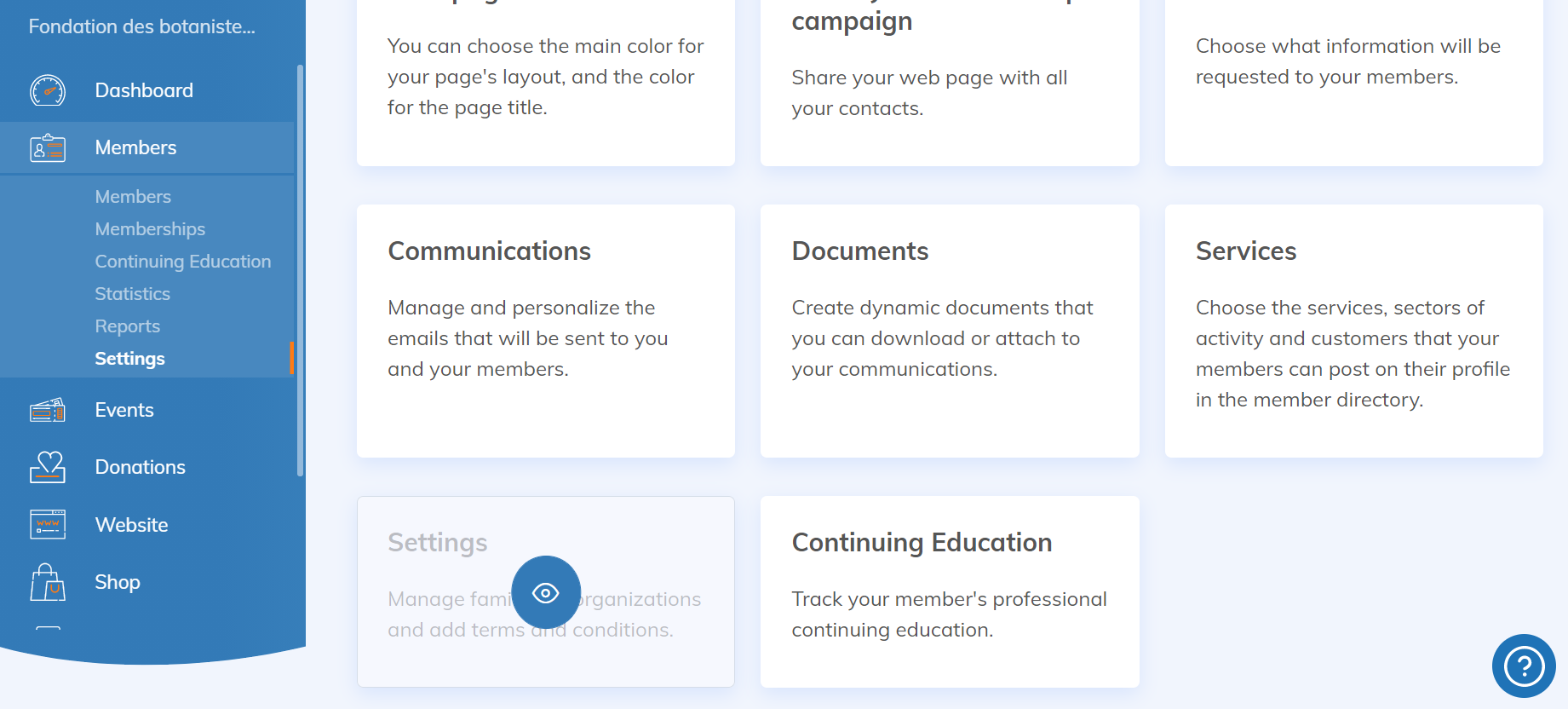 In the "Advanced Settings" sub-menu, check the boxes to activate organizations:

Once activated, an "Organizations" section will appear in the Members settings, allowing you to configure the functioning and the forms related to the organization.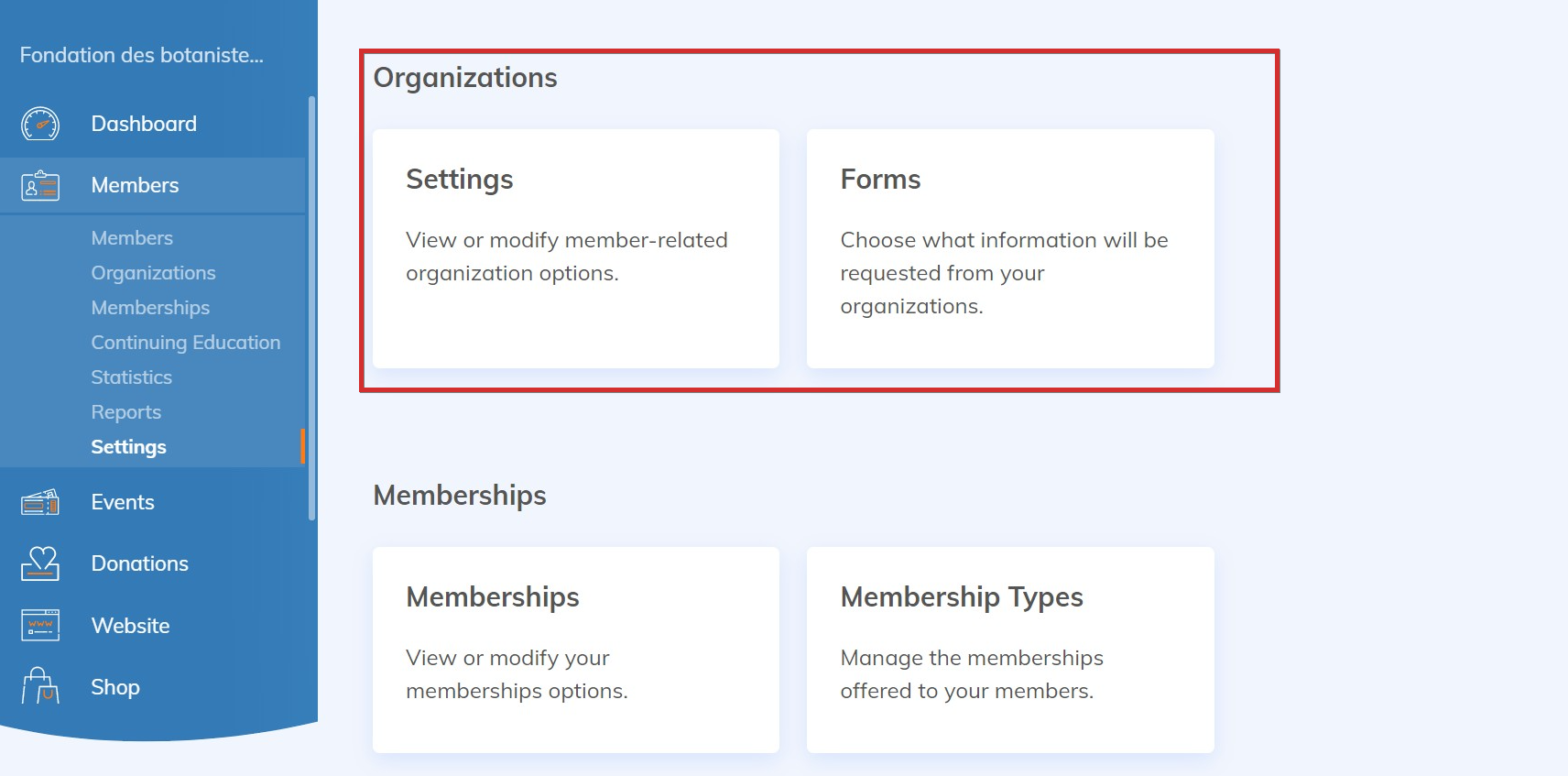 You will also be able to view your existing organizations as well as add new organizations in the "Organizations" section of the Members application.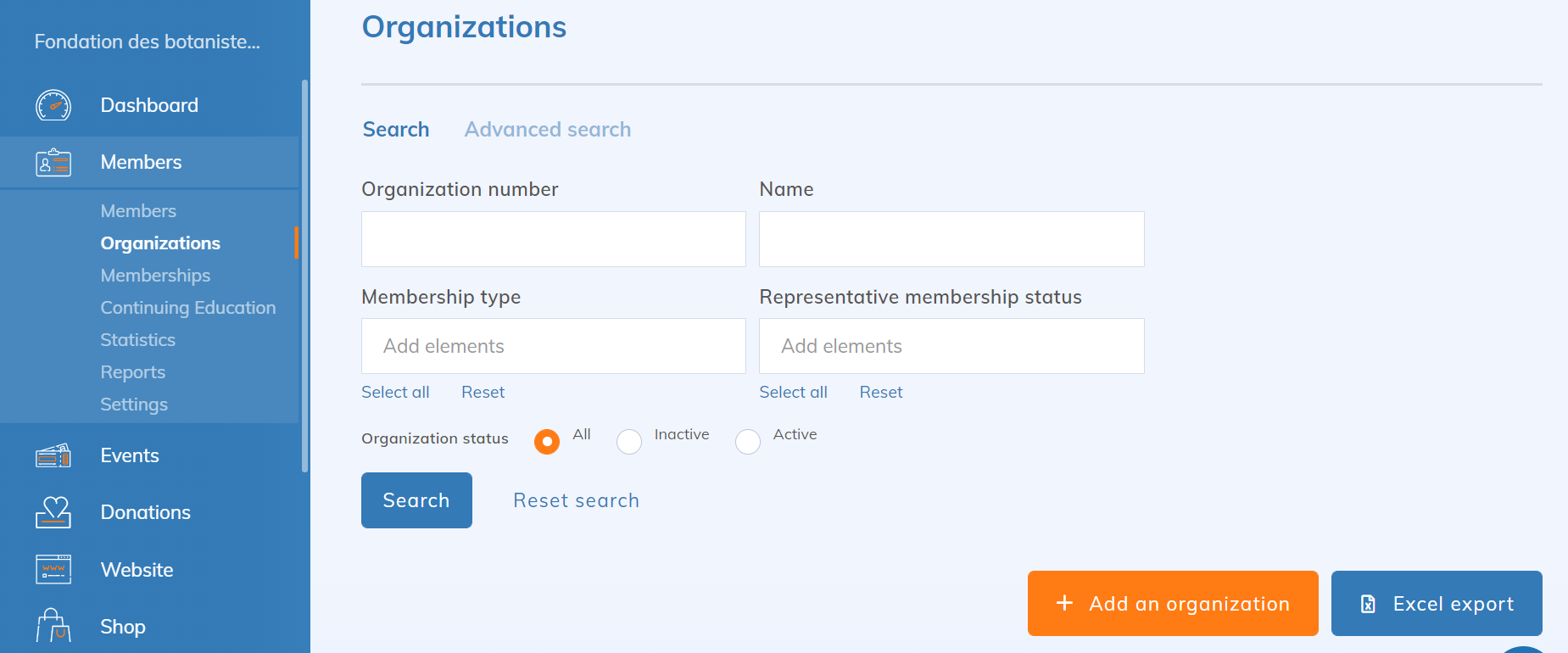 Once the organizations are activated, members can create and manage their organizations.