Options allow participants to select additional items when registering to an event. For example, participants could be offered a meal choice.
First create the different options and then associate them with prices of your event.
The options can be configured in the "Prices" menu of your event setup.

Select the "Options" submenu.

To add an option, click on the button

, in the lower right corner.
Fill out the form relative to the option and the accounting.
The name of the option will be visible in the event registration form.
The description is optional but allows you to add additional details.
You can also limit the available quantity of this option.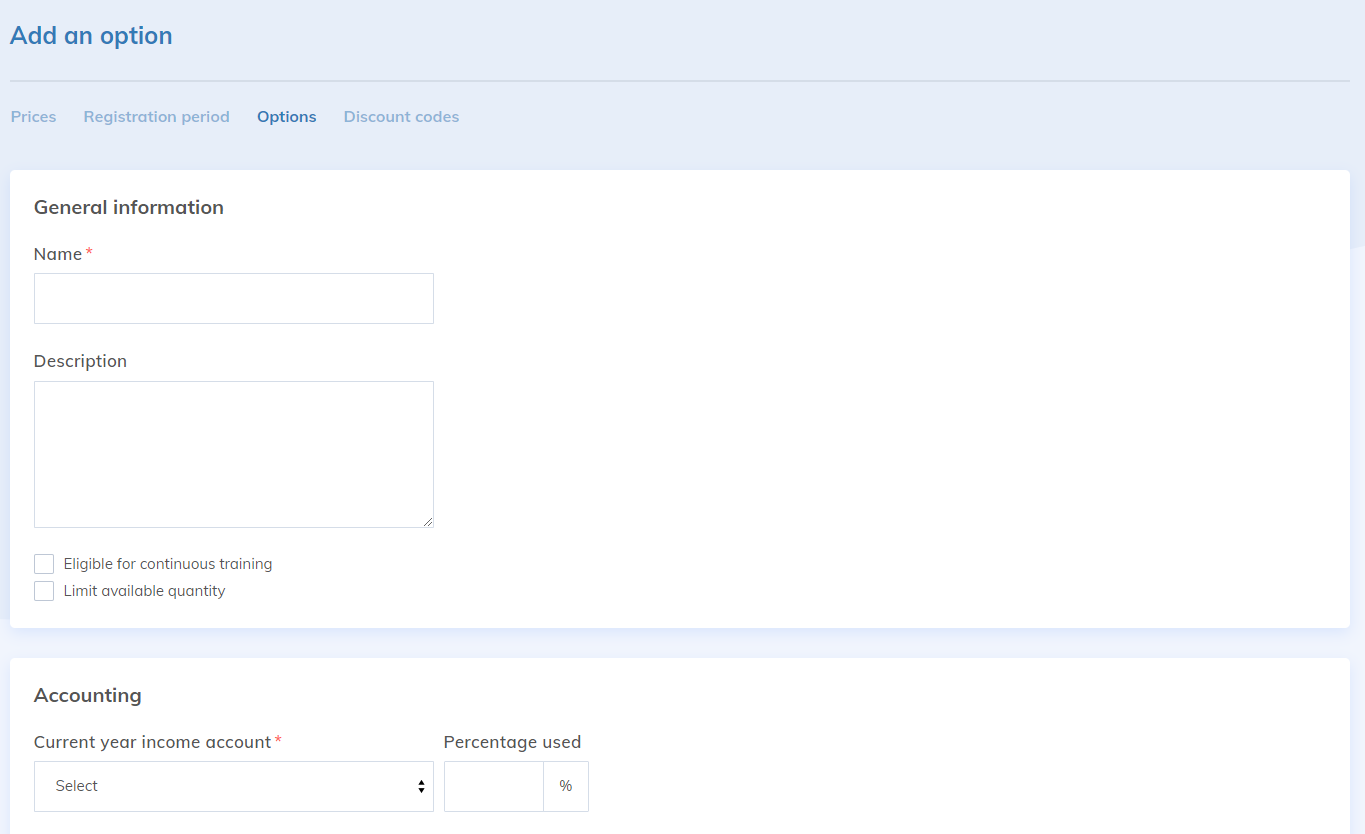 ​
Combine an option with continuing training
If your members have continuing training, it is possible to associate your option with a type of training and credits.
Check "Eligible for continuing training" in the option form. You can choose the type of training and the number of units associated with it.

Finally, you can associate your option to a specific income account and associate taxes to it. The price of the option will be determined in the registration fee.