The communications feature allows you to manage all of the automated emails sent by the Yapla platform. Each application manages its own communications, which can be customized based on your organization's needs.
Modifying the main template
A general template can be configured to standardize the messages and reflect your organization's brand. The template can be configured in Settings > Communications > Main Template.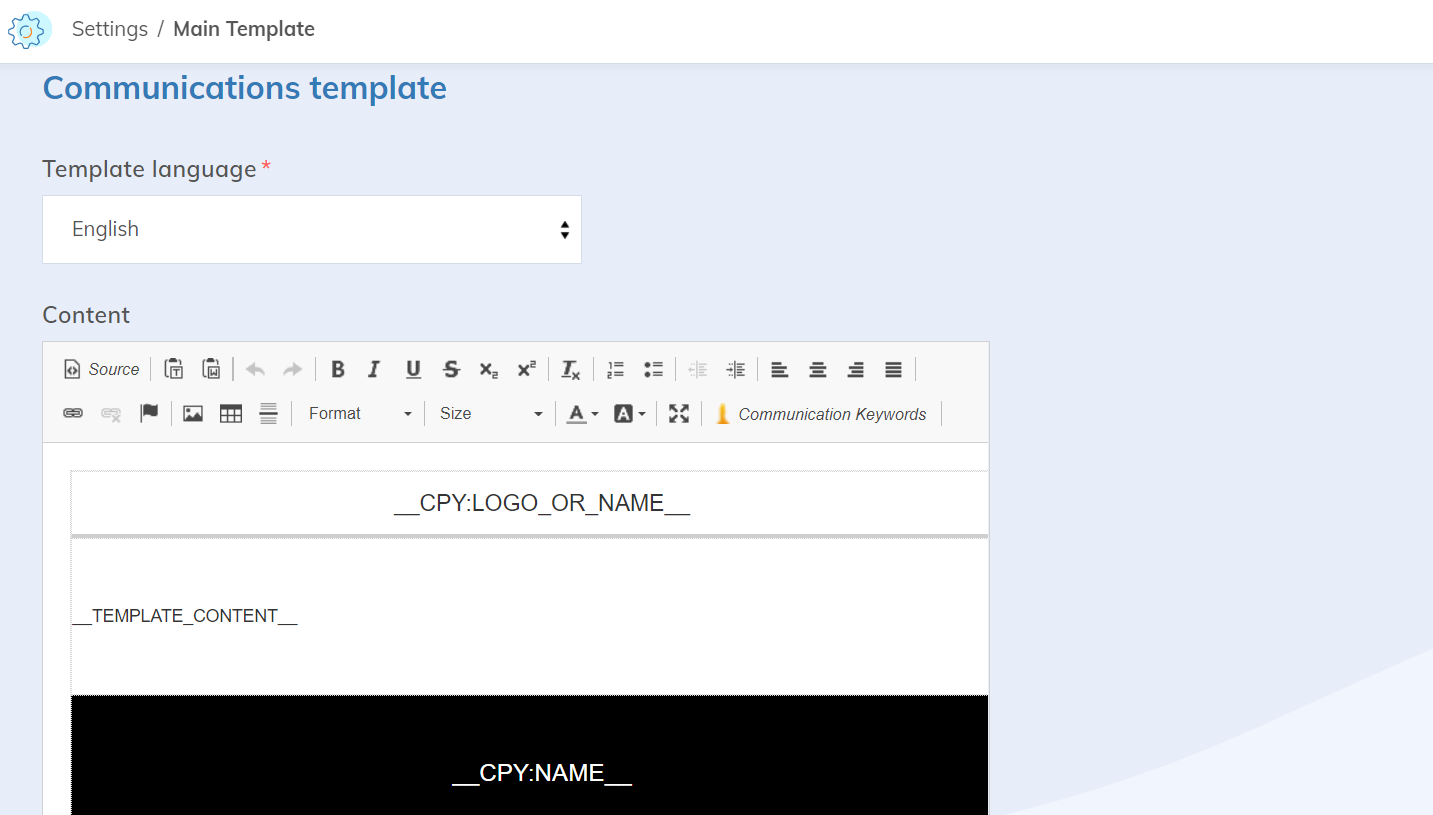 Create a template for each active language. You can add HTML code to the template, ensuring that it displays correctly in the emails.

The text __TEMPLATE_CONTENT__ must not be changed since it will be replaced by the message's text. If, for example, you would like each automated communication to include a header and signature, position the elements before and after __TEMPLATE_CONTENT__ (see image below).
Modifying communications
The communications linked to each application can be found in the application's settings. The list of messages displays the different communications available for each active language.

Click on the message to modify it.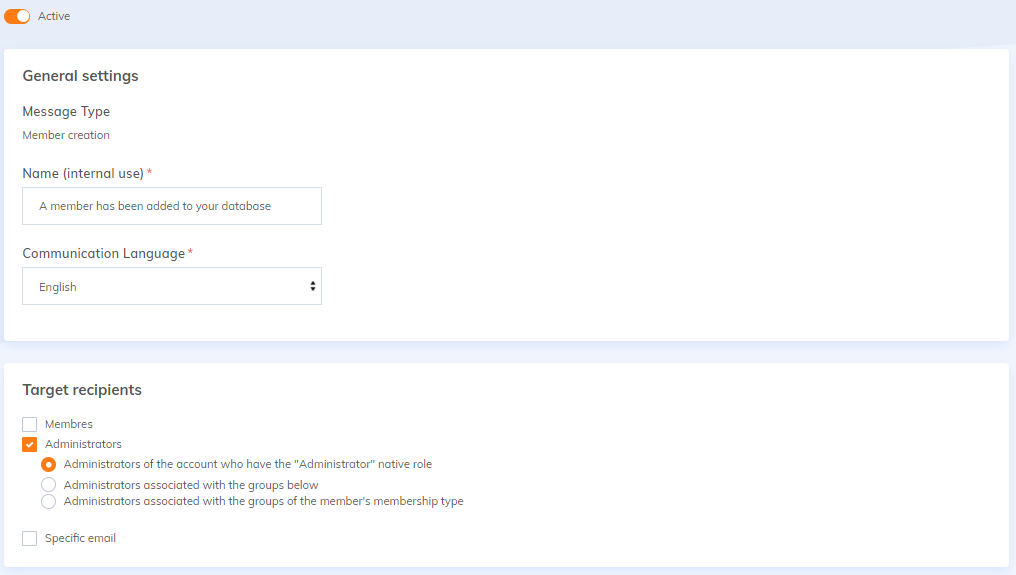 Active - Inactive messages will not be sent
Message type - See the complete list
Communication language - The message's language (based on the active languages in your account).
Number of days before/after - Available for certain types of messages to specify when the communication will be sent.
Target recipients - Who will receive the communication.
Administrators - If checked, all active administrators will be copied on the email.
Event promoter - Sends the communication to the event's organizer. Note that, if the organizer's email is also used for an administrator account, two copies of the message will be sent to this address.
Subject - The subject of the email that will be sent.
Apply general template - If checked, the main template that has been configured in the Settings will be applied. If not, only the content of the message will be sent.
*Important: The Send a copy to fields will send a copy of all emails to the administrators or organizers. In communications such as Communicate password to all members and Participant(s) reminder, we do not recommend checking this box so that you do not receive hundreds of emails at the same time.

The editor allows you to structure the content of the message. The Event Keywords button allows you to add dynamic keywords to send a personalized message to each user.