The details page of a donation campaign allows you to display the description of the campaign, its thermometer and the list of donors.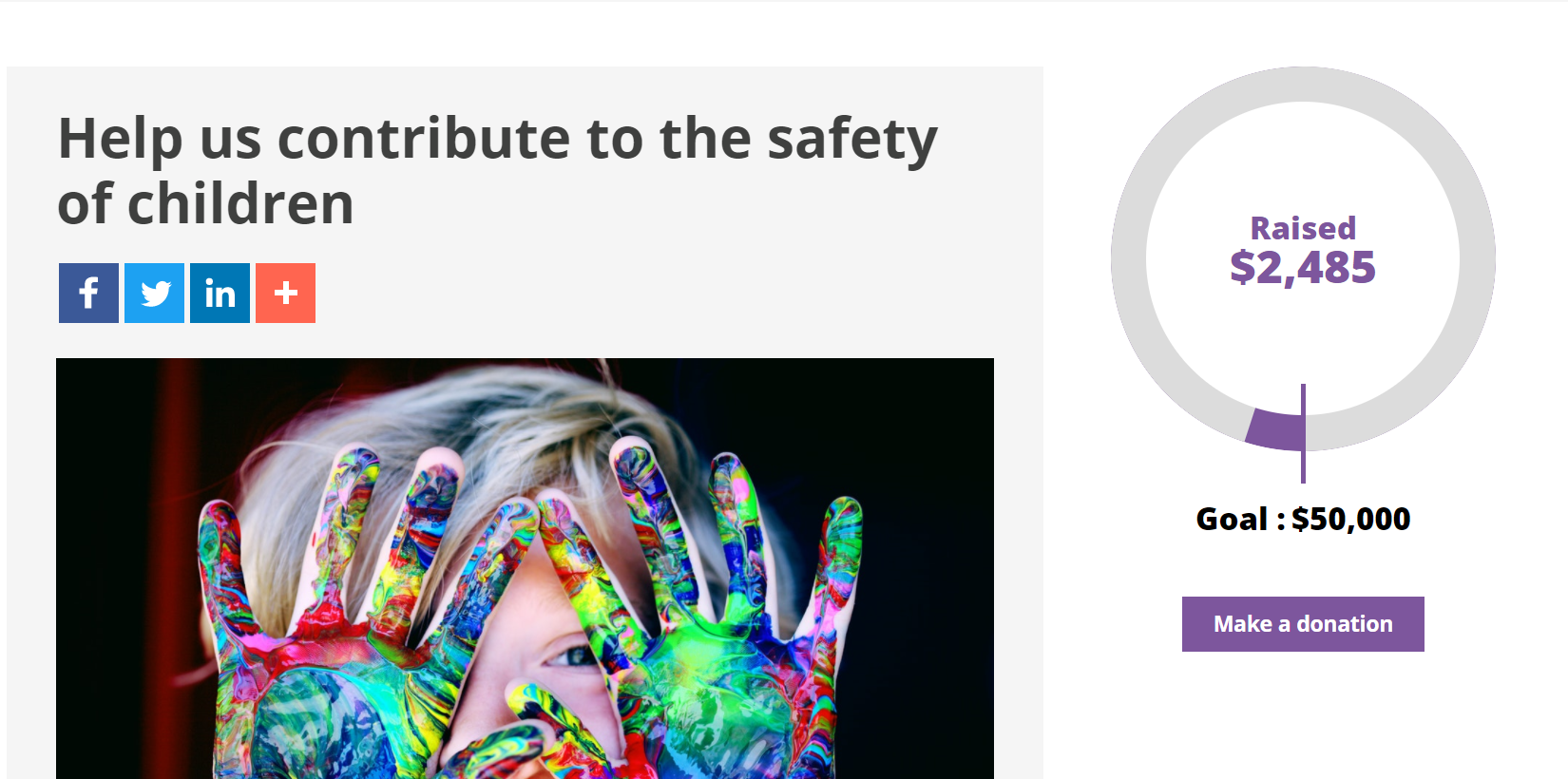 Configure the detail page by creating a page on your website or choose the page on your site and open one of the areas on the page. You will then be able to select the "Donations" application and then the "Donations Section" module. During the configuration, you can decide whether or not to display the thermometer and/or the list of donors: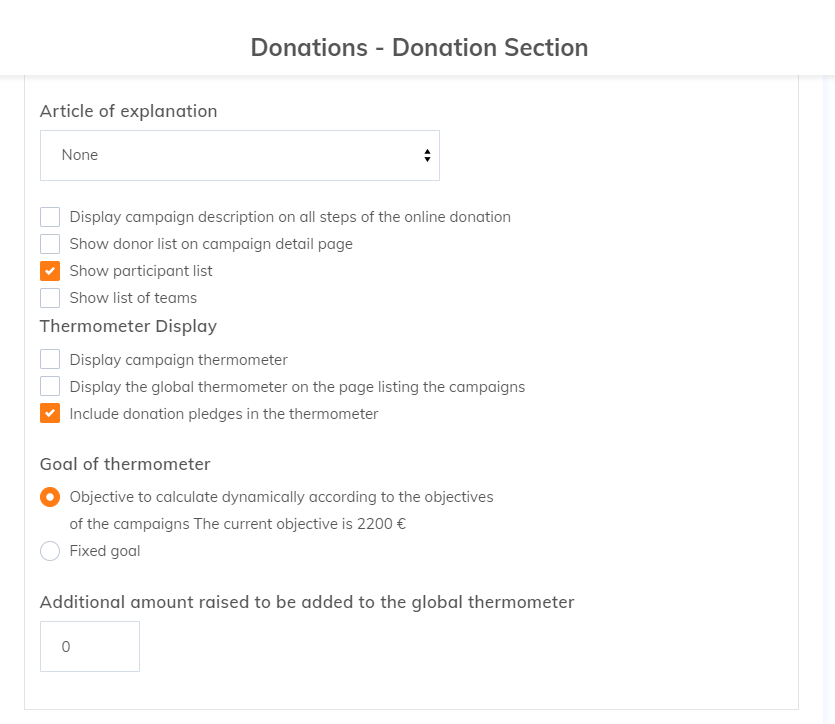 Remove the details page
The detail page is the ideal place in terms of presenting your donation campaign.
However, a detail page may not always be desired. For example, when you have a unique campaign and want to get to the donation form without having to go through the detail page.
If you do not want to see the detail page and go directly to the form, follow these steps:
In the configuration of your "Donation Space", first choose "Unique Campaign" as the display mode.

Then, check the box

This way, the detail page will no longer be accessible on your website. Therefore, when your visitors access your campaign, they will automatically arrive on the donation form.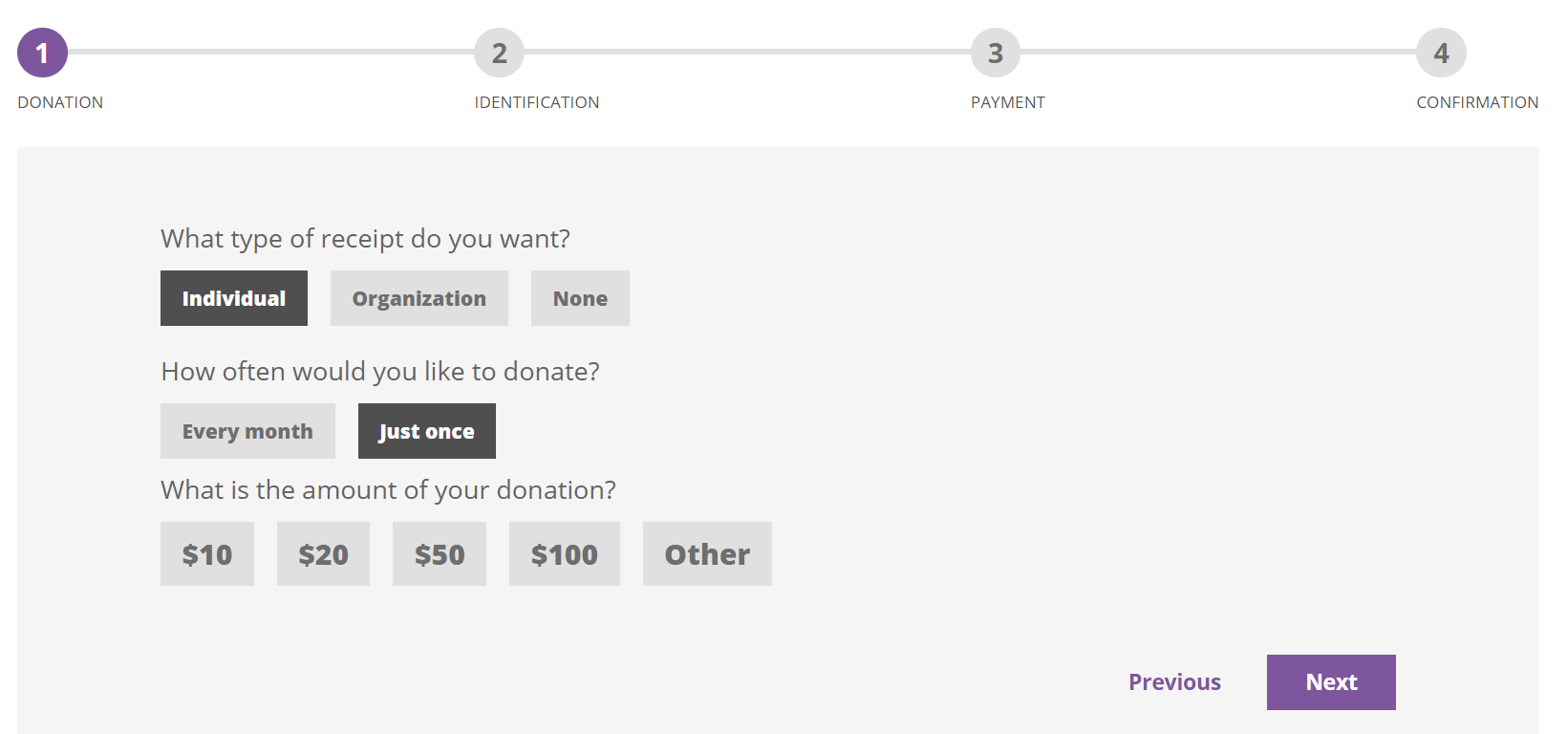 The Donation Section has several other features to configure, here is the complete list.