The Menu module allows you to display a menu on the pages of your website.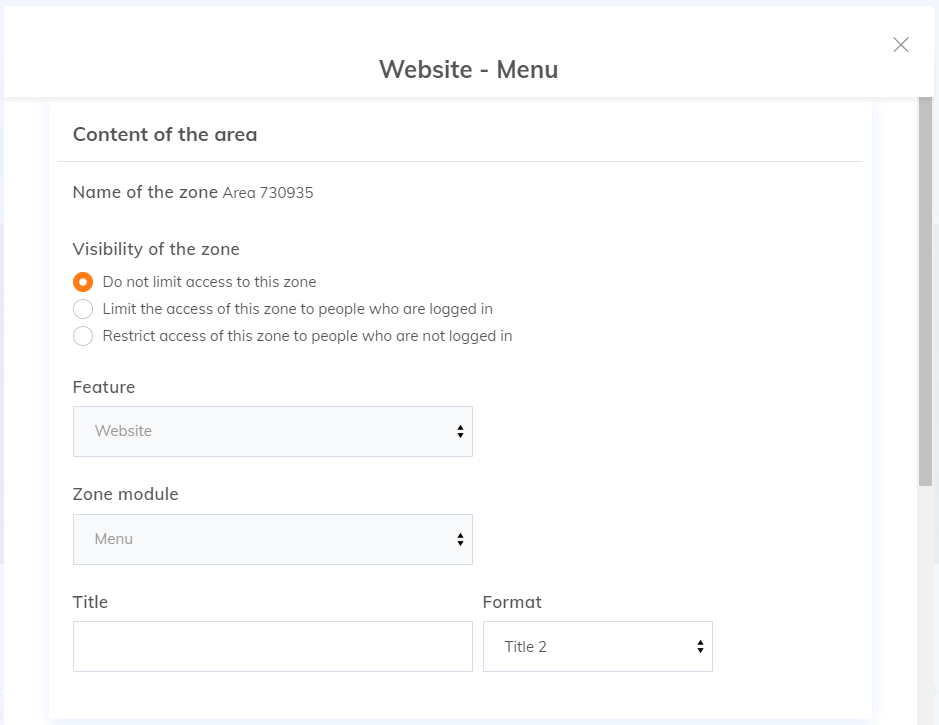 Display
These options allow you to change the type of display of your menu and the number of levels displayed in it. Here are the three types of display:
Horizontal
Horizontal display
Vertical
Add a submenu
To create a submenu on your site, open the list of your pages and create your structure by dragging the pages in the order you want. By dragging a page to the right, you can place it under a parent page. It is possible to have up to 3 levels.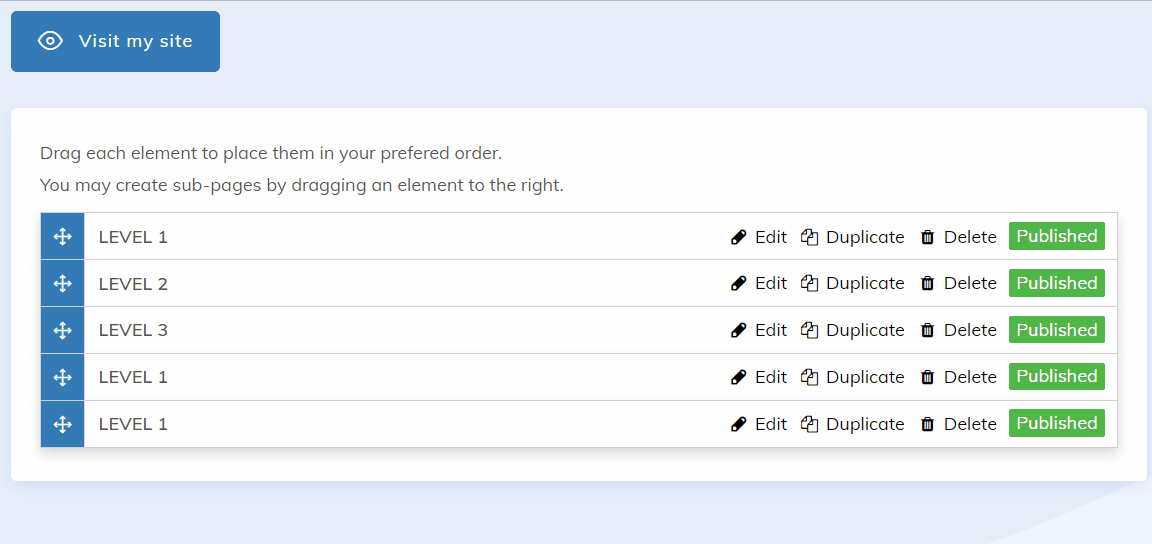 Then you can indicate how many levels you will display in your menu.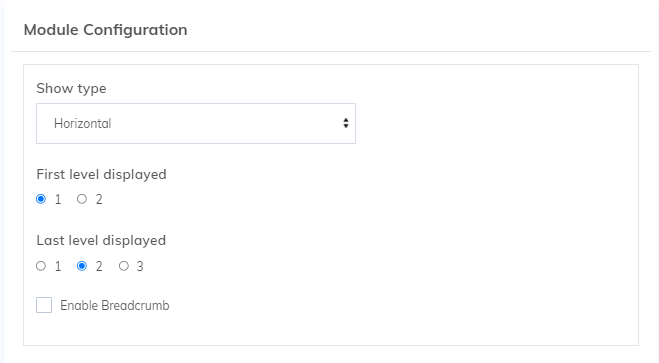 Breadcrumb
This option allows you to display the navigation path to the page you are on with a breadcrumb trail.