The Member Section module allows you to create a secure area on your site for the members of your association. This module allows members, for example, to update their personal information or to view their transaction history.
You can customize the application available to members in their space by adding the items of your choice.
To know the complete configuration and basic functionalities of the Member Area module, read this online help article.
Where can I find the "Add a menu item" feature?
In the Website application, select the page of your website that uses the Member Space module.



The

button is located at the end of the "Activating functions of the member area".
Customize the Members Section
Click on "Add a menu item".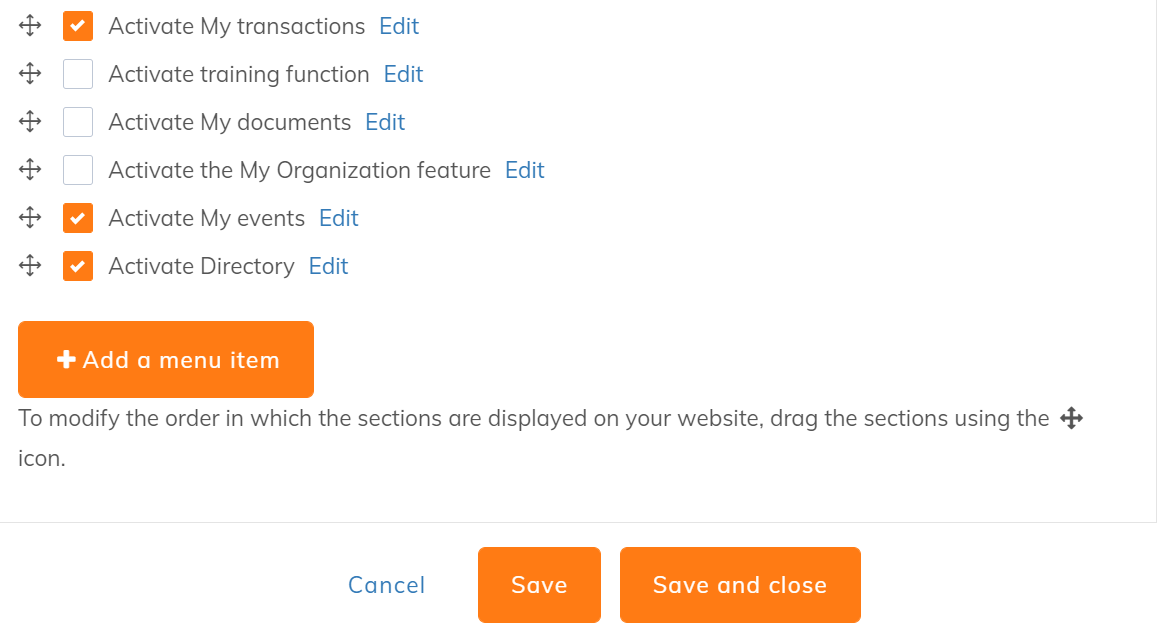 You can choose the label of the new item, the name that will be displayed on your website. Also choose the page that will be displayed when the member clicks on the tab in their Space.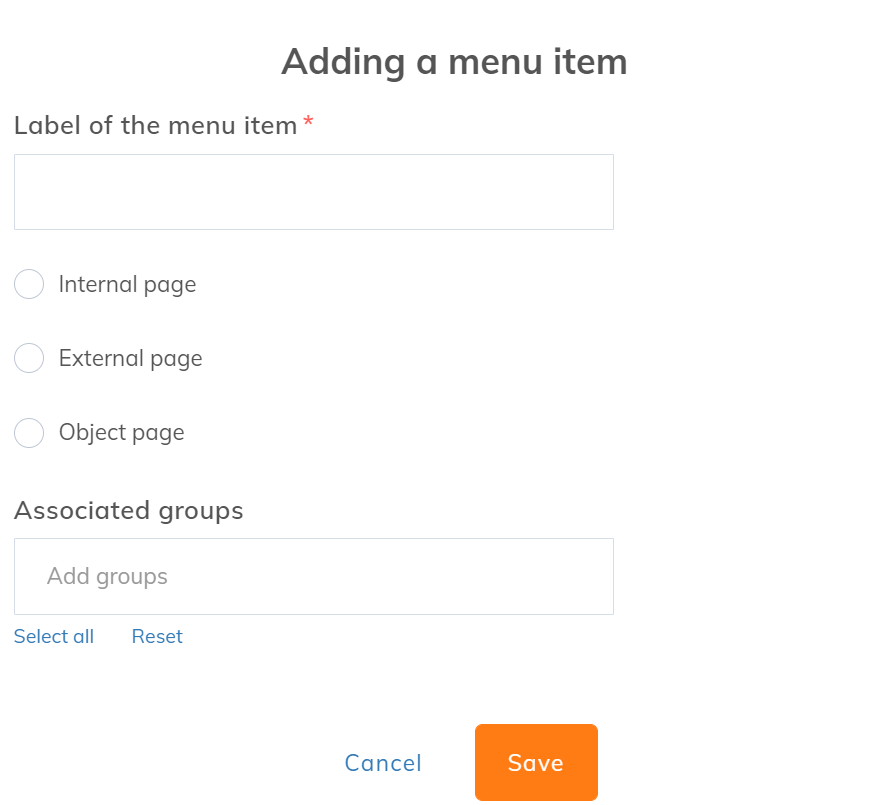 Select an internal page: Allows a link to an existing page of the website. Usually, such a page has content that is only accessible to logged-in members. You will have to choose the page in question from the list of your existing pages.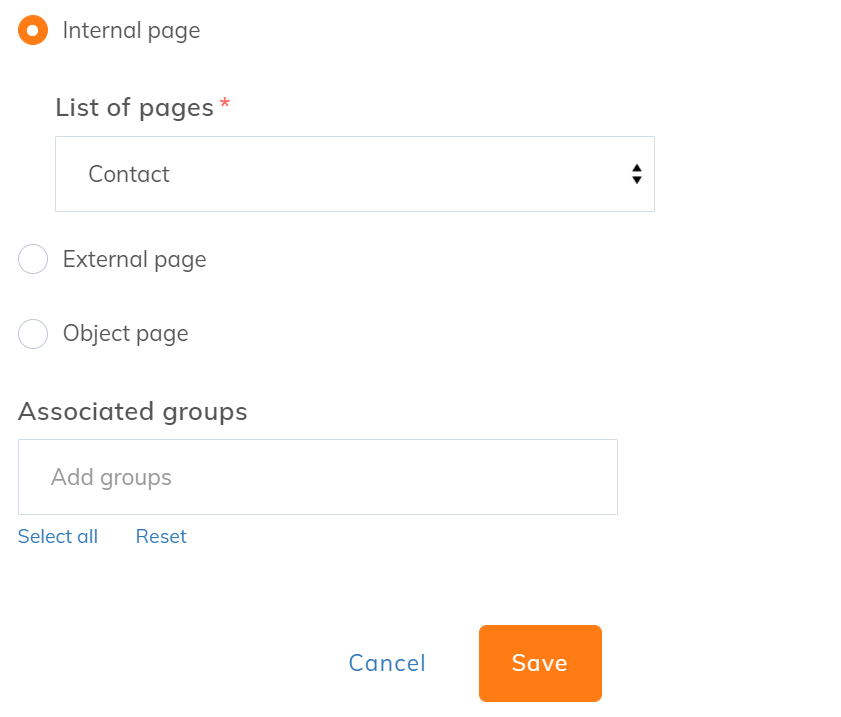 Select an external page: Allows you to link to a page that is not part of your Yapla site. When the member clicks on it, the page will open in a new tab.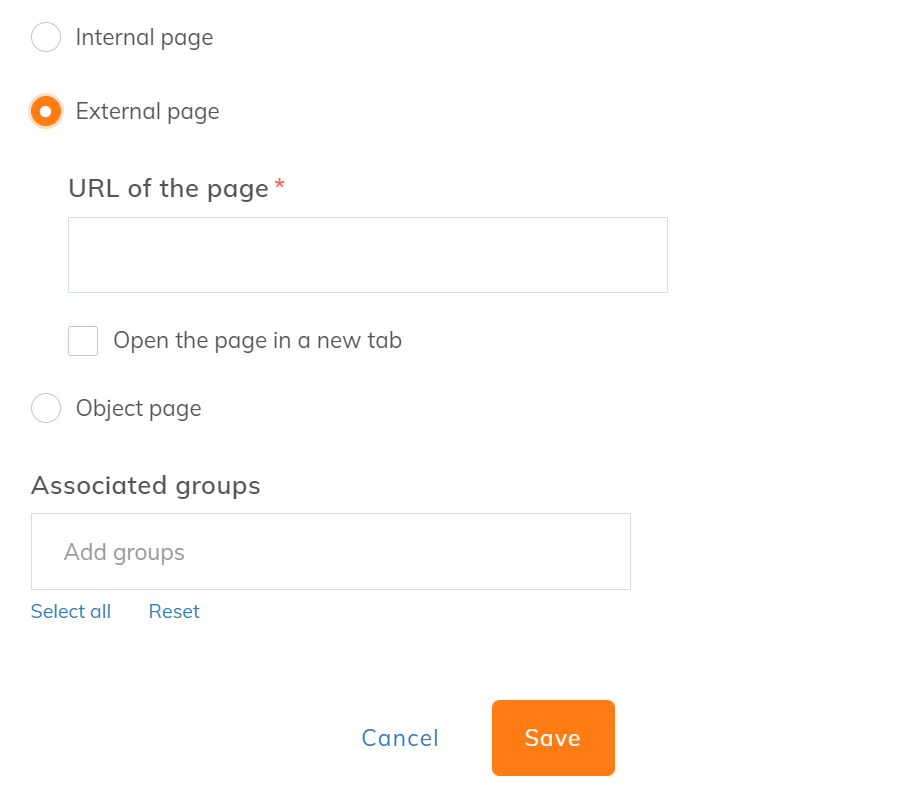 Select an object page : Allows you to choose among your object fields. An object page allows you to create a new tab within the member space related to the given application. This type of page allows members to edit an object themselves.
You can modify your configuration at any time.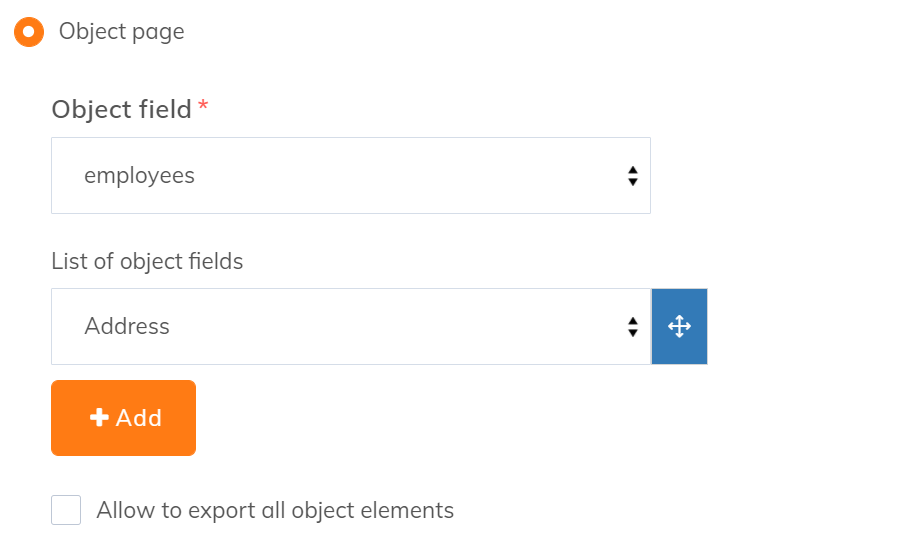 Click on "Save".
Your item will be automatically added to the list.
Modify an item

Change the order of appearance by dragging the item in the list using the arrows to the left of the label.
Unchecking the box allows you to keep the item configured but not visible to the member;
Deleting it will make its configuration disappear completely.
Finally, clicking on Edit allows you to update the destination link and the label name.
Let's compare the final rendering on a Member's Section;

Configure the rest of the Member Section.