The georeferencing option allows you to present your members' organizations on a map rather than in a list. To configure your georeferencing map, you need to enter a valid API key for Google Maps.
Please note: The georeferencing tools only works for organizations.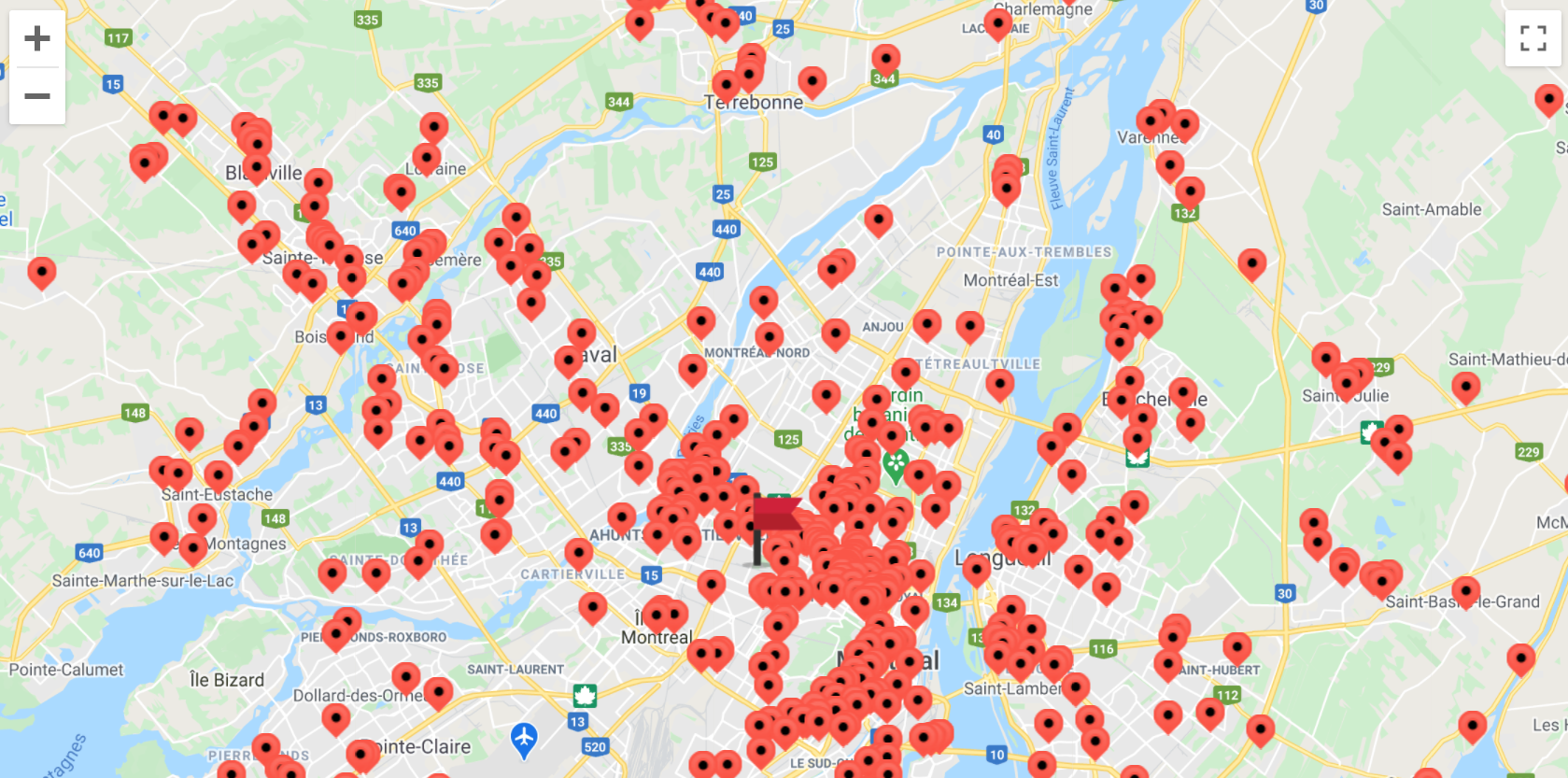 To do so, you must create a page with the Member Directory module.
Set up the geolocalization
Once you have defined the directory page, you will be able to activate the geolocation option by checking the "Enable georeferencing tab" box.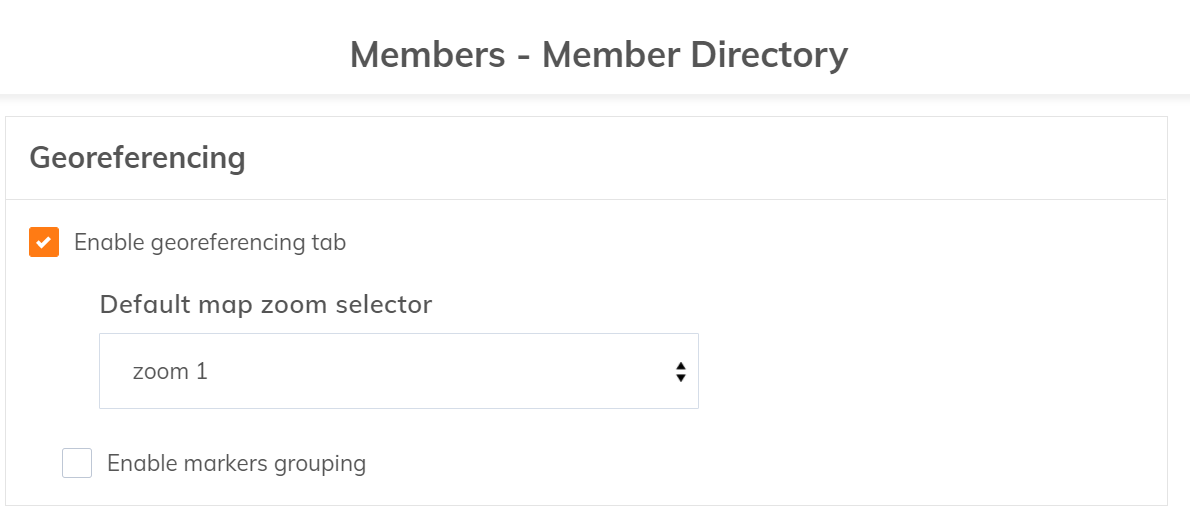 You will also be able to set the default zoom level you want when the map is first displayed, depending on the number and range of points on the map (zoom 11 being the closest and zoom 1 the farthest).

If your organizations are closer together, the "Enable marker grouping" option will allow you to display the markers more clearly on the map.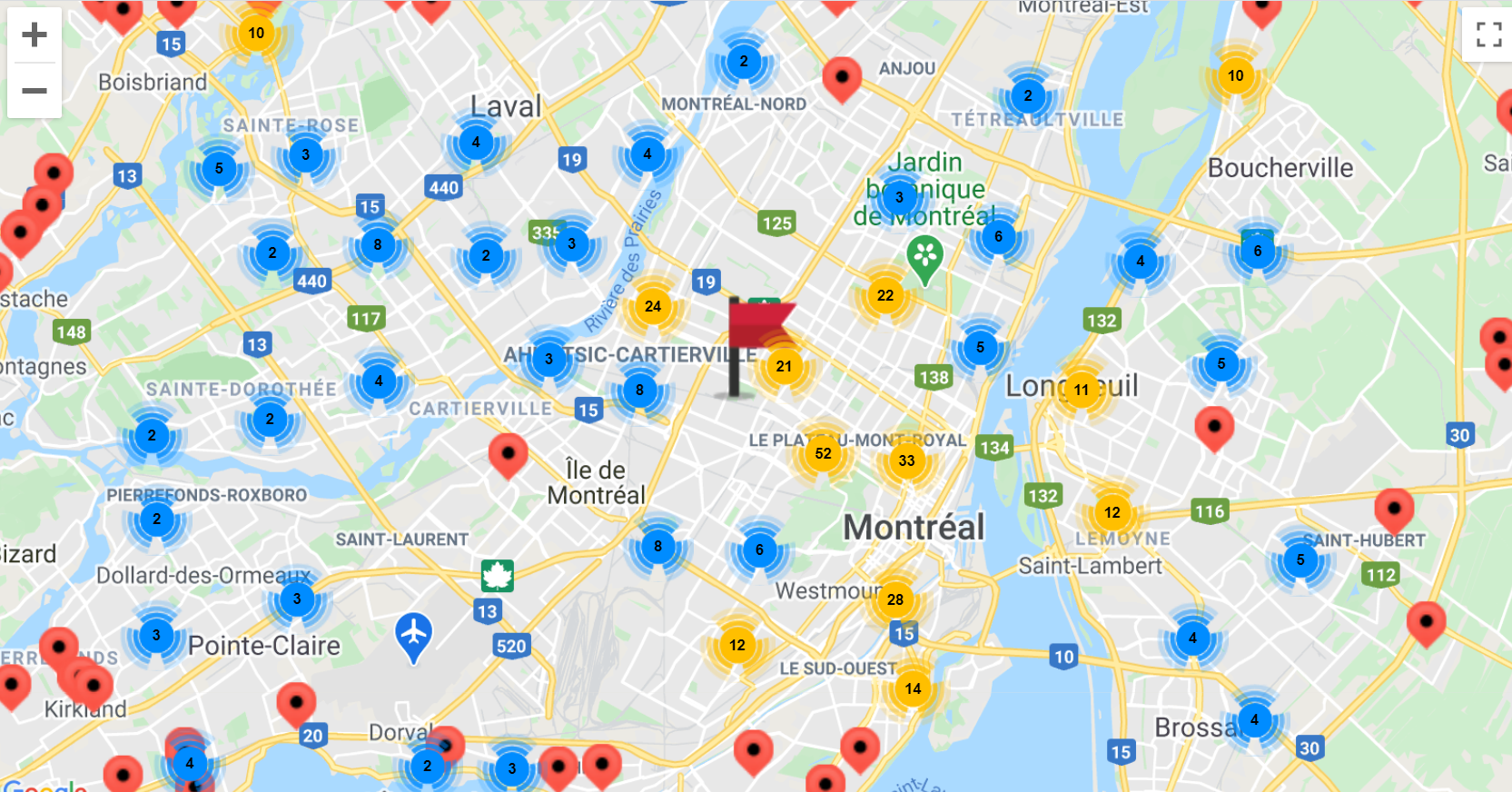 Please note that in order to display the organizations on the map, it is important that the organization's postal code and country fields (at least) be filled in in their profile. You can find the profile of your members and organizations in the Members application.
Allow search by address
The directory allows you to create custom search fields. Similarly, it is possible to refine the search by geographical proximity.
By enabling the "Search by distance" feature, you allow the user of your directory to enter their address or zip code to only display results within a certain radius of that address.
Define this radius with the "Radius for search results" field.
The "Search reference address" field defines whether the search should be applied to the address of members or organizations displayed by the directory.