Yapla allows you to create your personalized website by using modules associated with different applications.
The html editor of the Custom Content module of the "Website" application allows you to easily transform a link into a button without any html knowledge.
Depending on the template selected for your account, the look of the button (color and size) will vary automatically.
Add a link in your text
In the Custom Content module, select the text you want to make clickable and click on the Editor Link

icon

Enter your url in the URL section. If you want to make a link to a file, for example a pdf, you can use the "Browse Server" button to add the file on the server and make it accessible to your visitors.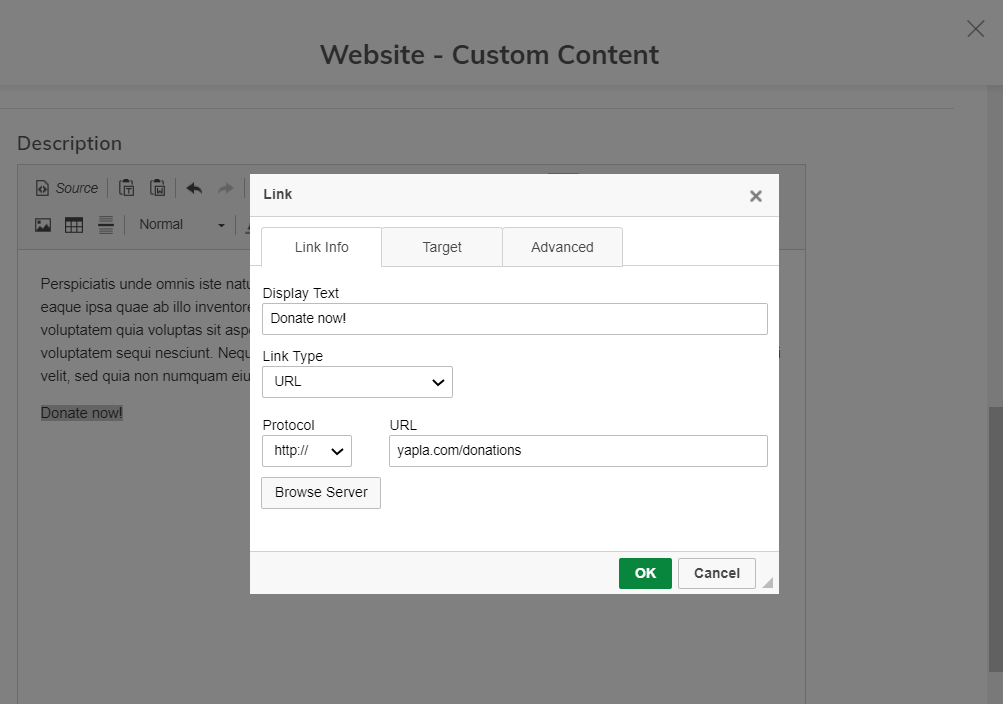 Turn the link into a button
To turn the link into a button, select the "Advanced" tab and enter "btn" in the Stylesheet Classes box. Depending on the template used or your own custom styles, you can also add other classes, separated by spaces. For example, several templates use the bootstrap class "btn-primary".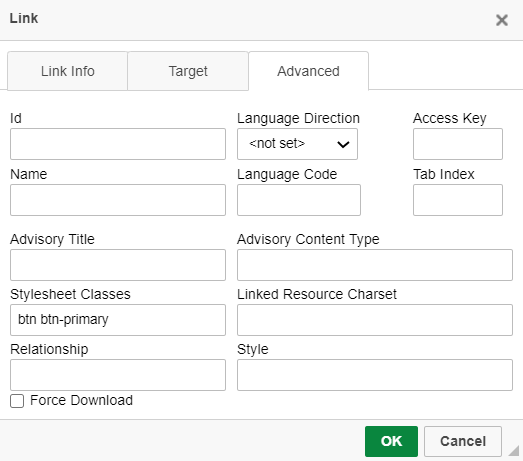 Once you've made your modifications, save your page and go see the result on your Yapla site by clicking on

.
Here is an example: