The html editor of the Website application allows you to easily add a download link to a file.
The accepted file types are: png, jpg, gif, zip, rar, txt, doc, docx, xls, xlsx, pdf.
The maximum size for an image is 2 MB and 5 MB for a file.
Add a link to a file in your custom area
In the "Custom Content" module, select the location (text or image area) where you want to insert the link and click on the link icon

in the editor.
Fill in the "Display Text" field with the text you want to display in your zone.
Then click on "browse server" to go upload a file or use a file you have already uploaded previously.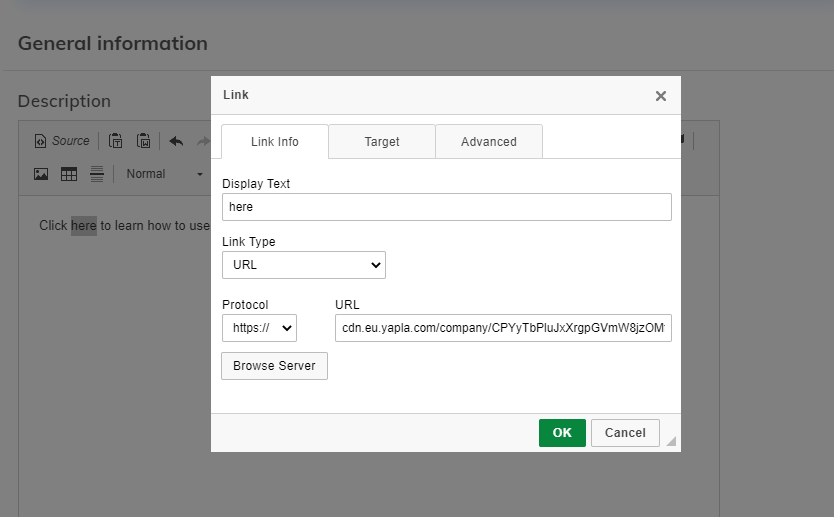 ​
Upload a new file

To upload a new file click on the "Browse Server" button, choose the sub-folder, click on Upload and select the file on your computer. In order for the file to be displayed without problems on all browsers, it is preferable to name your file without spaces or special characters.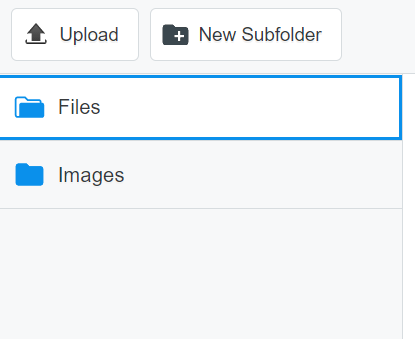 Double-click on the desired file to select it.
Modify the target of the link
In order for your link to open in a new tab, remember to change the target of the link by accessing the "Target" tab.
Select the "New window (_blank)" option and click OK.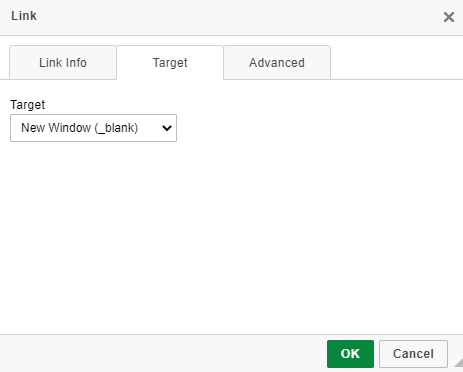 Save your changes and go see the result on your website.