If you offer options with your event prices, it is possible to limit the total number of options available. Options with limited quantities will automatically cease to be offered in the registration form as soon as the limit is reached.

To manage the options of an event, open the menu Price / Options. If you don't have any options yet, you can create one : Create a new option or modify an existing one.



Select the option and then check the box "Limit the available quantity" and enter the number of options desired.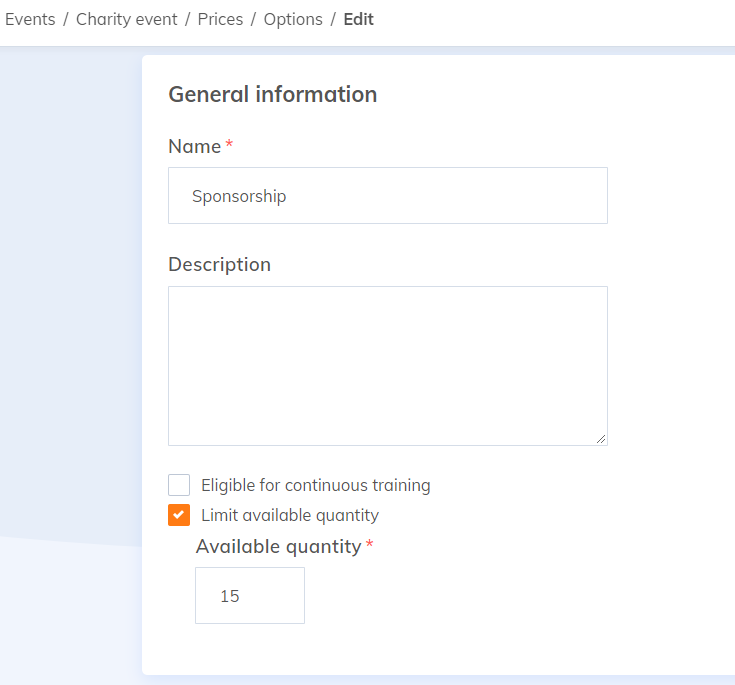 Afterwards, associate the option to one or more rates in the "Rates of the proposed options" section of each rate.

Important - If the option is associated to more than one rate, the available limit will be that of the option and not the quantity per rate.