If you organize fundraising events with Yapla, you can offer your participants a tax receipt in the amount of your choice.
The fundraising campaign associated with your fundraising event does not need to be published on your website. Your campaign settings will apply when purchasing a registration.
Set up the rates of your event
For
each of your event's rate
, go to the section "
Donations and tax receipts"
and check "Automatically g
enerate a donation
. Then choose in which campaign the donations will be created.

Then go up to the "Price by period" section to indicate the value of the donation in percentage or in monetary value.

Click on

.
Once the option is in place, a donation will be created automatically for each registration to the event.

Generate donations after the event
As soon as automatic donations are activated, event registrations will generate a corresponding donation. However, you can activate this option after registration opens or even when the event is over.

If this is the case, the existing registrations generates a donation. In a subscription detail page, click on the "Available actions" menu, then on Generate donation.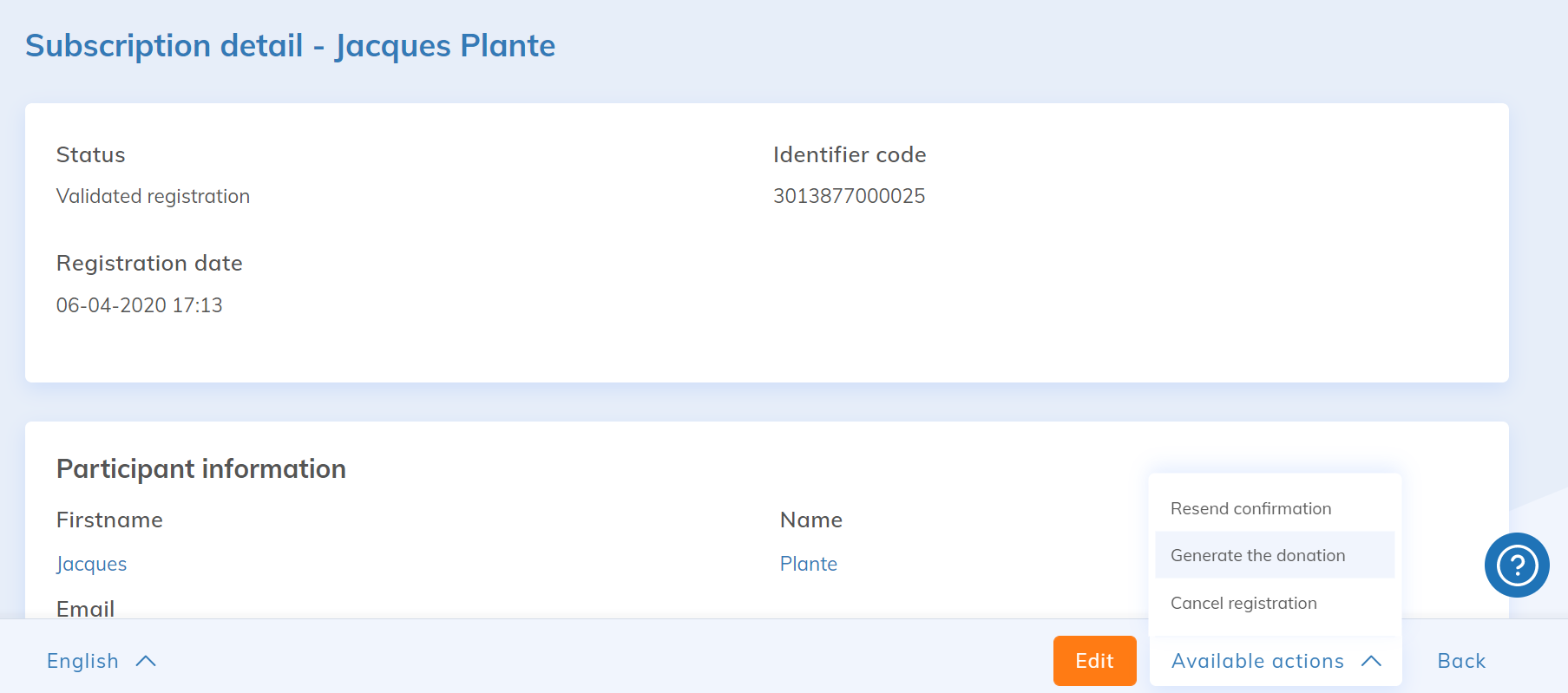 Cancelling a registration
Benefit events registrations can be cancelled like any other event registration: Cancel an event registration
However, if the donation has already been created, it will also need to be cancelled, in the donation campaign: Cancel a donation