Registration periods are used to determine when the event will be open for registration and to determine the rates. It is therefore possible, by creating multiple periods, to dynamically modify the rates for your events.
The management of the registration periods can be found in the "Registration periods" submenu of the "Prices" menu of your event.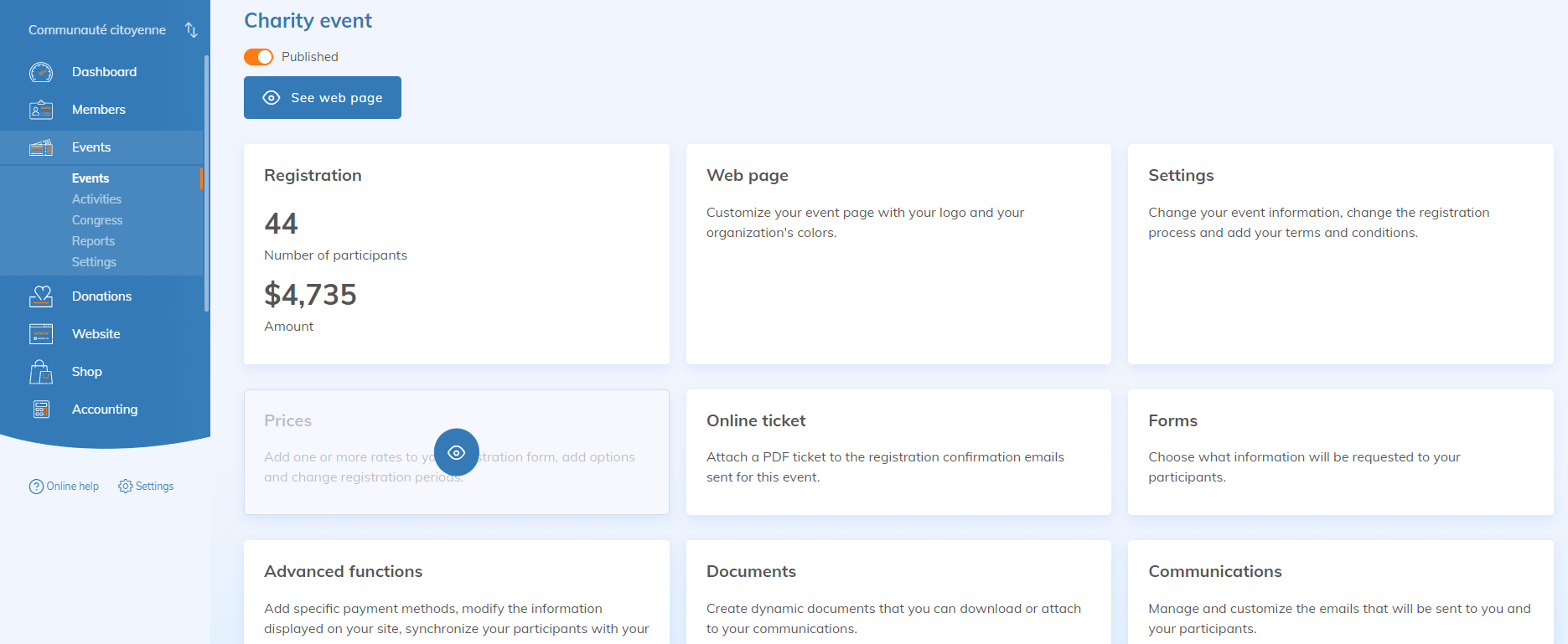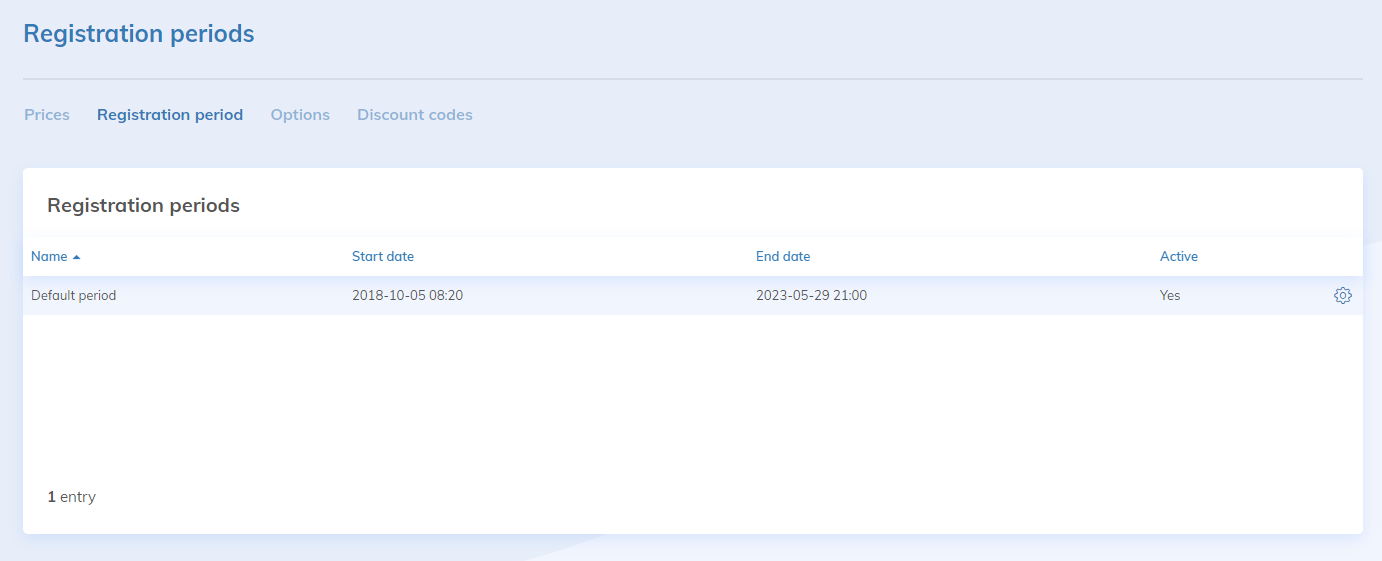 When creating an event, a default period is automatically created. You can change it by clicking on it. To add a new period, click the "Add Period" button.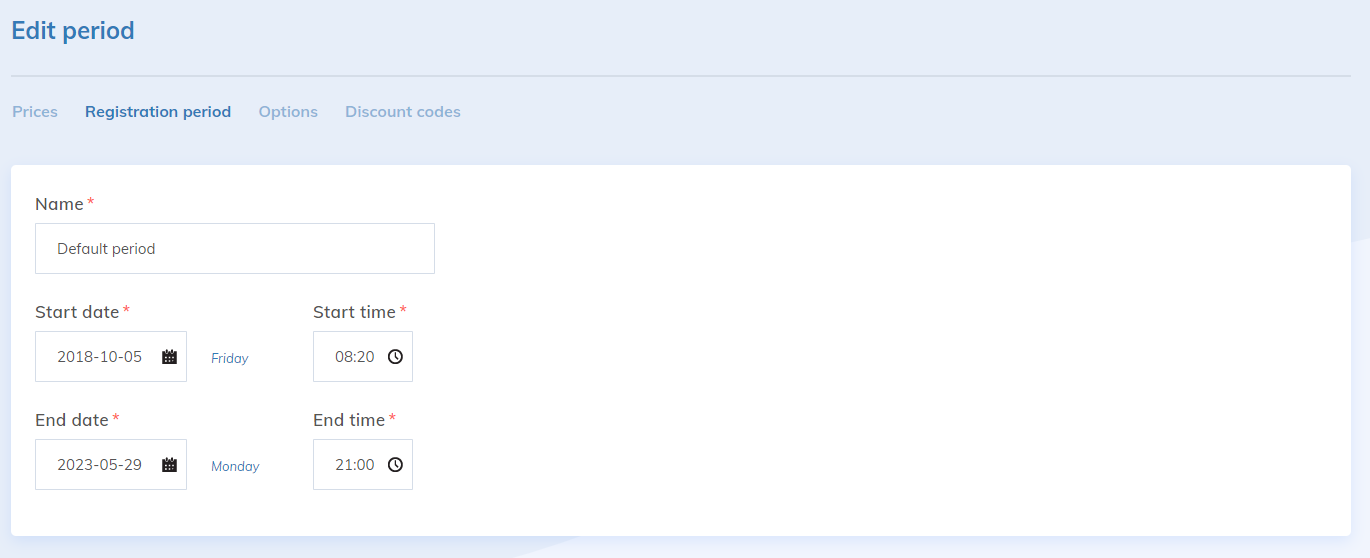 The name of the period will only be used when configuring the rates. It is not visible to the participants.
The start and end dates and times allow you to choose the time range in which the period will be active. It is possible to create several active periods at the same time.
After the end date of your last registration period, the registration button on the web page of your website will no longer be displayed.
To delete a period, click on its action icon

on the right in the list of periods and then click on "Delete". If the period is used in the rates, it will not be possible to delete it.