If your association organizes events, you already know that social media is an important communication channel to promote them.
However, it is not always easy to do this effectively. For example, when you share the link of your event's web page in a social network, it is often the wrong image or description that is brought up in the preview.
Yapla allows you to optimize the display of your event when sharing on social media.
Where to define the display of your event on social media?
You can configure the social media display of your event in Events > Select your event > Settings > Basic Description.


When you create an event, on the main configuration page, there are several fields to customize the display of your event.
The description for social media
When sharing a link on a social network, the title of the web page is automatically retrieved along with a short description. If you share the link to your event page, the title of the event will be uploaded (framed in blue in the screenshot below).
For the short description that accompanies the title, it will be by default the information on the web page. You can also customize this description in the field provided for this purpose.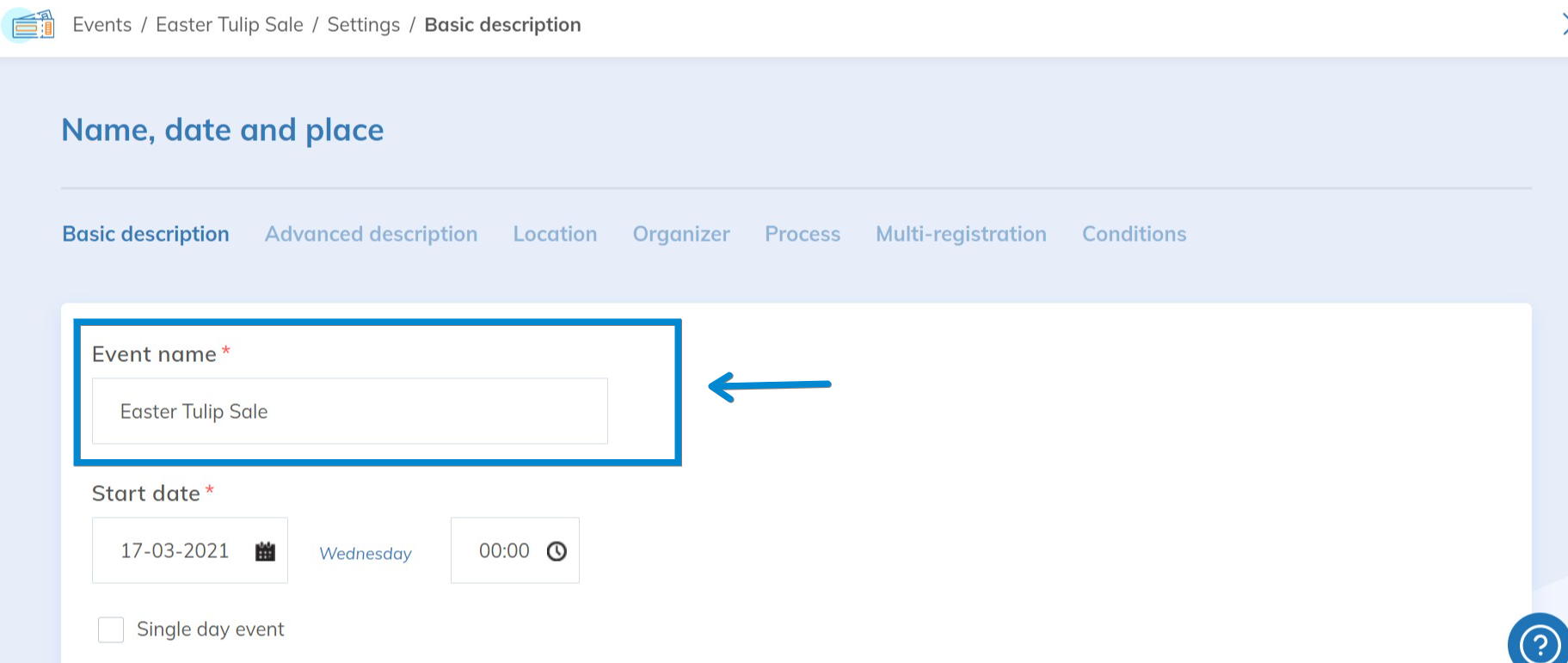 It is this title that will be uploaded by the social media. Customize the event description.
Thumbnail and image
The thumbnail and the image appear on your Yapla site promoting the event. These can be the same images or different ones. Select the image from the "Basic description" tab and select the thumbnail from the "Advanced description" tab, their location on the Yapla site depends on your event space configuration.
By default, the social network will bring up the image you selected as a thumbnail.
Note that each network has a different optimal image format. Often a landscape format image is sufficient, rather than a long image.
How do I share my event on social networks?
To promote your event on social networks, go to the main page of your Event and select the "Web Page" menu.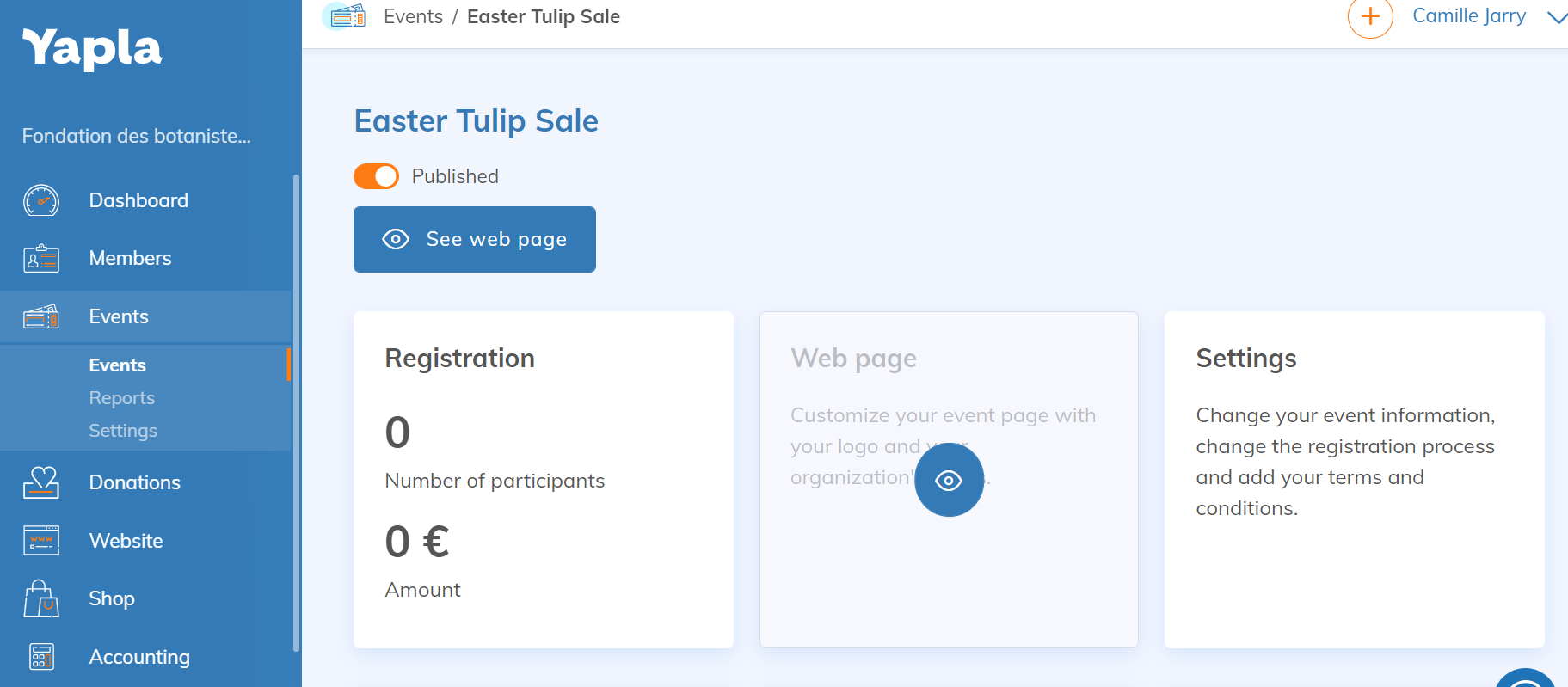 In the "Diffusion of your event" tab, you can choose to share your event on social media.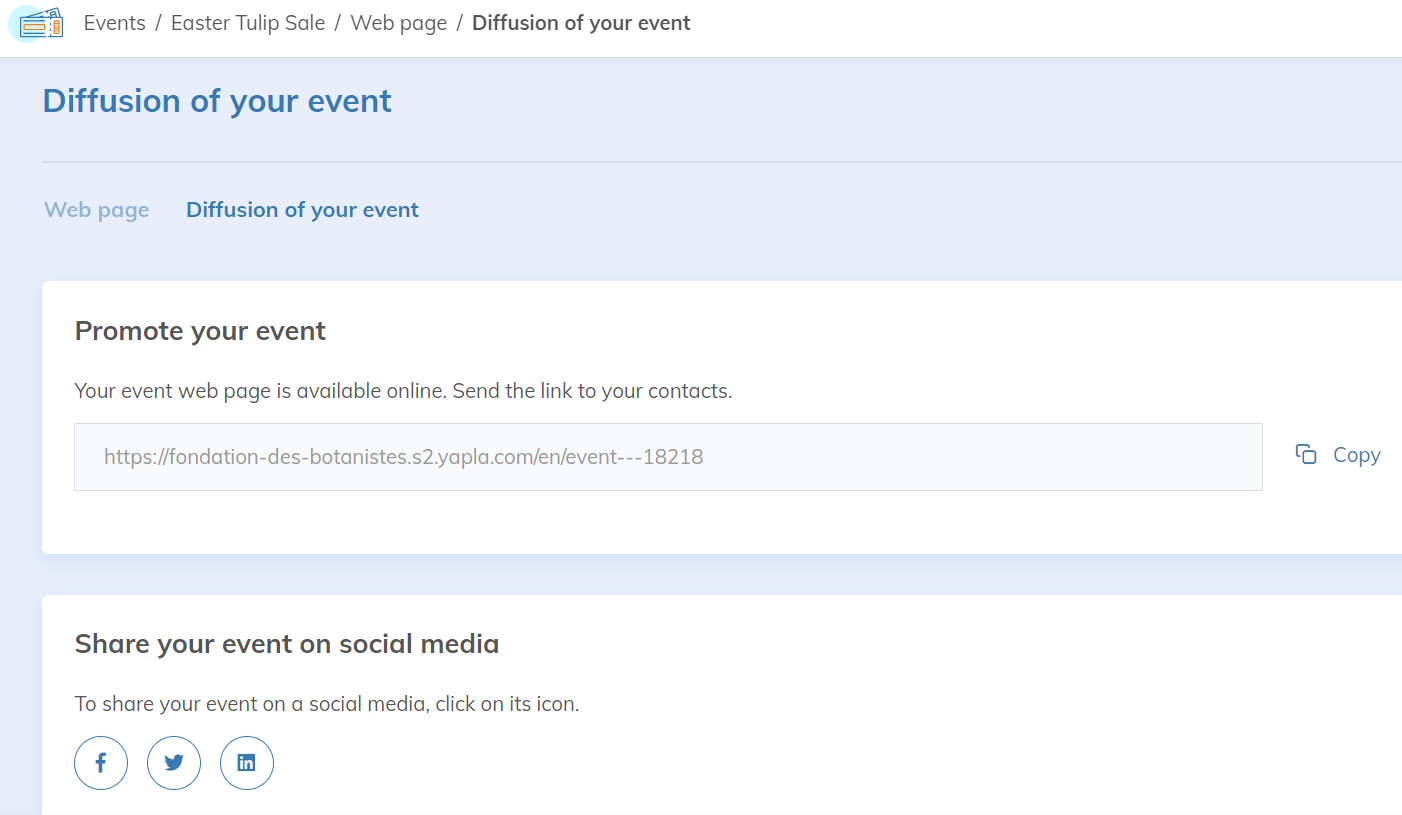 BONUS: DEBUG THE FACEBOOK PREVIEW OF YOUR EVENT
You changed the image of your event on Yapla but the image doesn't change in the Facebook preview? Insert the url here then click on ''Scraper'' and the right image will be displayed! This tool created by Facebook allows you to update the images in the preview in its platform.