If you wish, you may require your participants to accept your organization's terms and conditions in order to complete their registration for your event.
Yapla allows you to configure the terms and conditions for each of your events.
Configuring the terms and conditions allows you to add the "I agree to the terms of service" box that appears in the registration form.
To do this, select the event of your choice and click the "Settings" menu.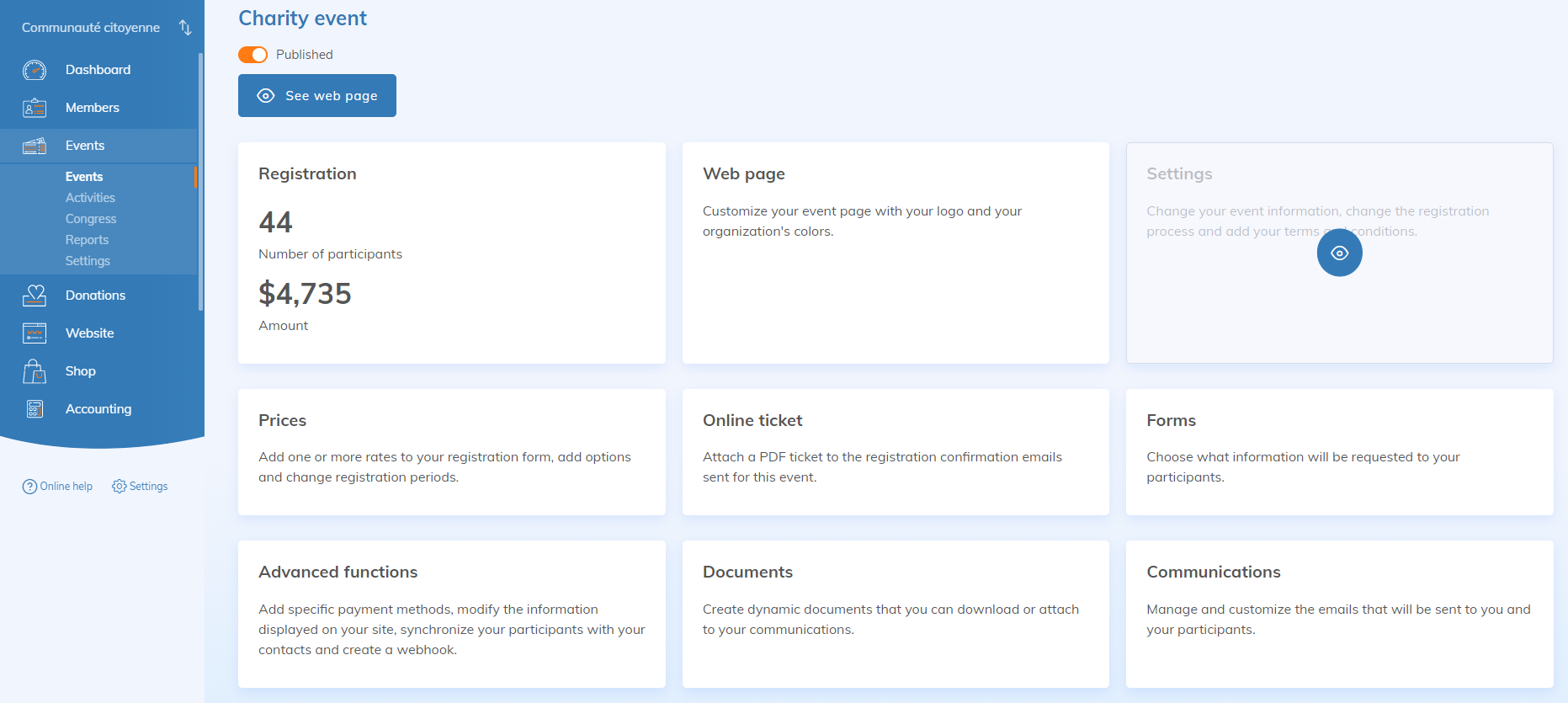 Then select the "Conditions" sub-menu.

Add your "terms of service" in the section provided. You can use the editor to format the text.
The "Note for Invoice" section is no longer in use. Please do not use this section
As soon as content is added, the box will automatically appear in the "Summary" step of the form and will be mandatory.
To remove the box, simply delete the content.
This is how it will appear for a participant who registers ;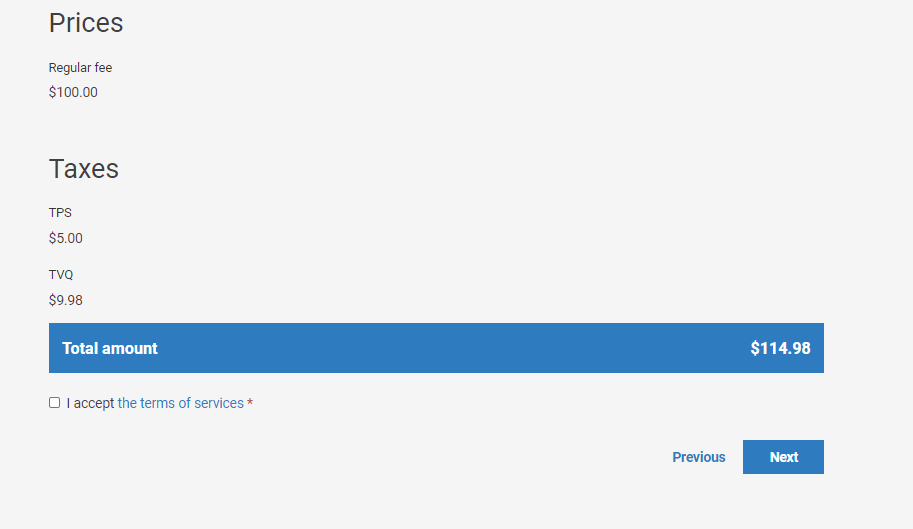 Good to know: You can also set up terms and conditions regarding the purchase of a membership for your members.
Frequently Asked Questions (FAQ)
The terms and conditions have been configured, but during the payment stage, the terms of use of the site are displayed instead?
In the "Settings" menu of your account, in the thumbnail "your organization", in the "Terms and Conditions" menu, if the box "Request terms and conditions of use of the generic site" is checked, the "site terms and conditions" will be displayed at each payment step and not the terms and conditions of your event. You should therefore uncheck this box. Warning, this applies to the whole platform.