You can easily add notes in the folder of one of your members. These can be viewed in the Yapla administration only, so they are not visible to the member.

In the file of one of your members, click on the Notes page.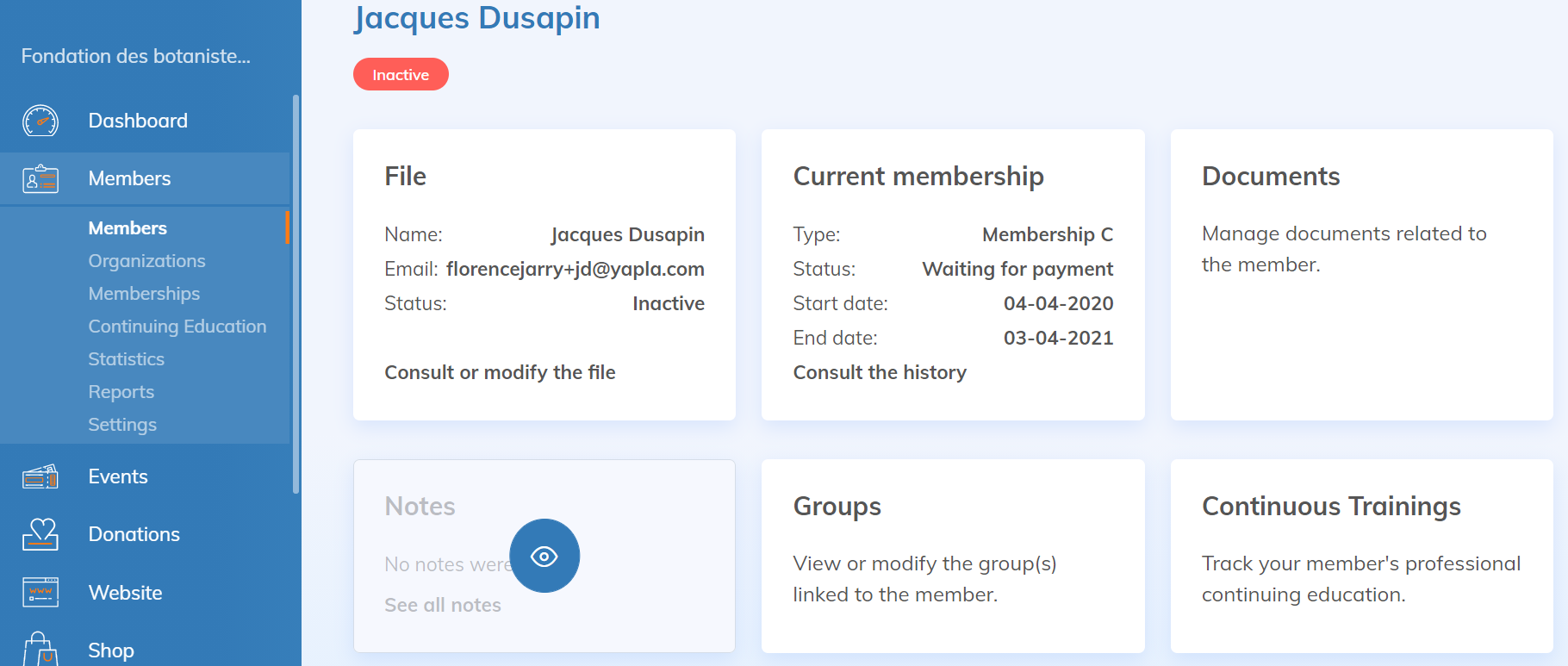 This page allows you to view existing notes as well as add new ones. To add a note, click on the button

, located in the lower right corner.
You must give a title to the note and enter its content in the "Description" field. You can also choose the impact of the note according to a grading system (Minor, Major, Critical). Click on Save when the information is completed.

​
The note will be saved with the name of the user who entered it, as well as the date and time it was added. To edit an existing note, click on it in the list of notes.

To delete a note, click on the action icon to the right of the note in the list of notes and then click on "Delete".