The import wizard of the Members application allows you to import all your members when you create your account, but it also allows you to quickly update several members.
 
Preparing the file
To make the mass update, you will need an Excel file (.xls or .xlsx) containing the email addresses of the members to be modified, as well as the information to be updated. Only the columns containing changes are required.
For example, your file could contain the following columns: email, first name, last name, title.

Caution: If the field to be updated contains a choice of answers, as for the Title, the choices of answers correspond to a value. To find out this value, go to the Member Import wizard (Members > Settings > Member Import). Select the field you need. A table will appear with a list of corresponding values.

Member Updates
The import wizard can be found in the Settings menu of the Members application, in the Wizards category:(Members > Settings > Member Import).



For the first step, upload your member list file.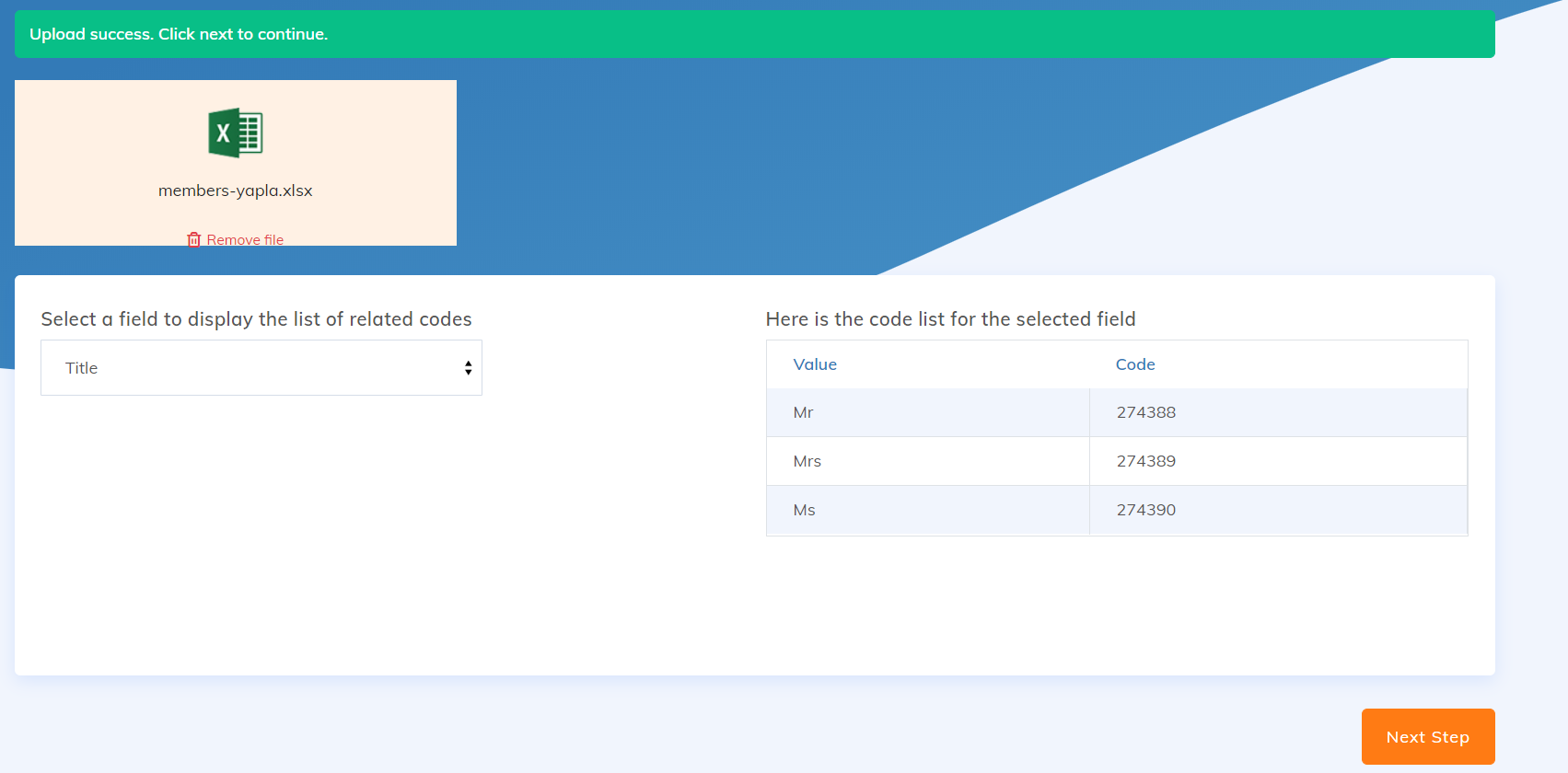 Next, you need to associate (Click and drag) the columns in your Excel file with the custom fields in your account. If you want to force the update of one of your field, check the box next to it. If this box is not checked and the member already has information in this field, the information will be kept.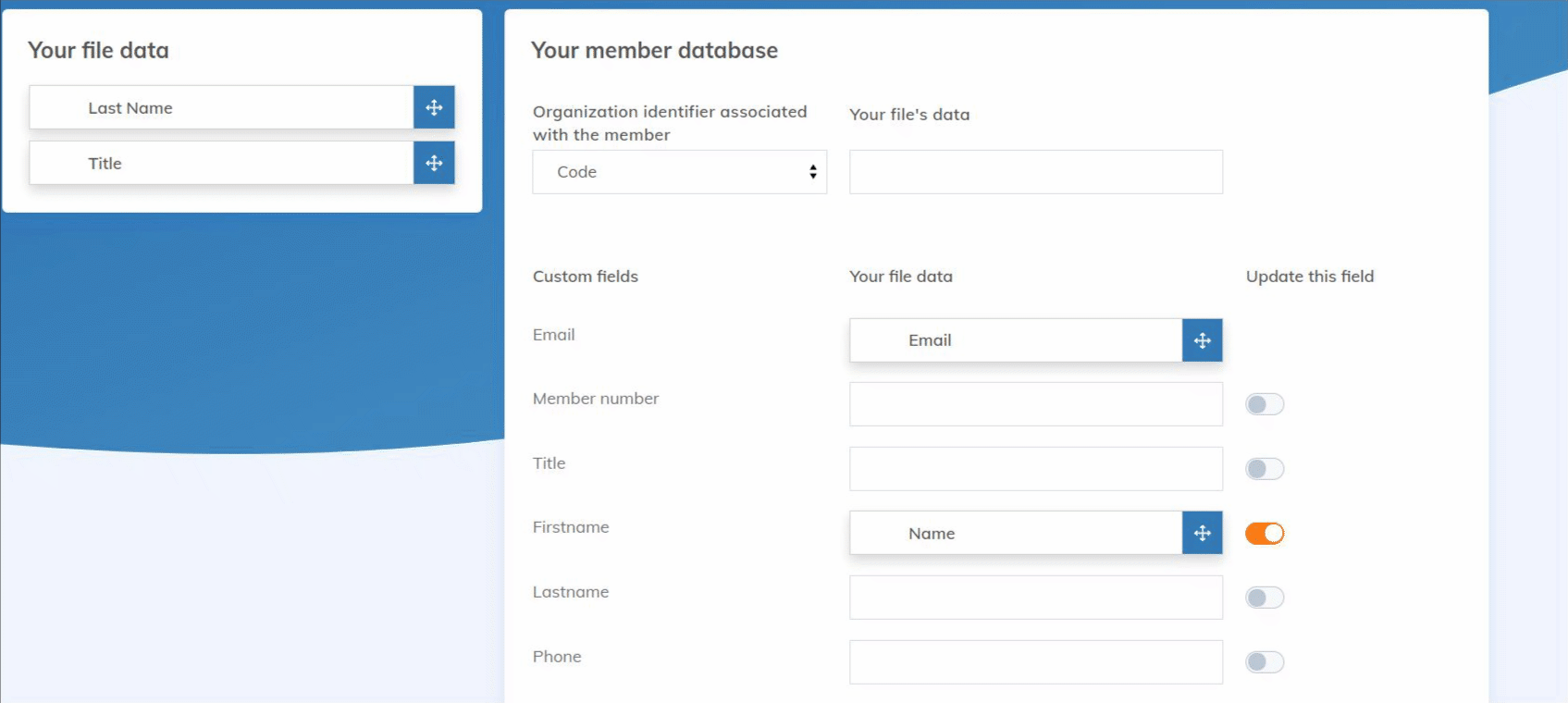 Click Next Step and wait for the Validation. Note that you can click on the Refresh button to see the status of the validation engine.

If the validation engine report matching errors, you can change your file and start again by clicking Previous Step.
If the validation engine does not find any problem, you can click Next Step again and start the import. 

The import can take several minutes if your file is large. We advise you to leave the page running in the background and work in another tab during this time. An email will be sent to you when the import is finished. The import engine will also display importation results.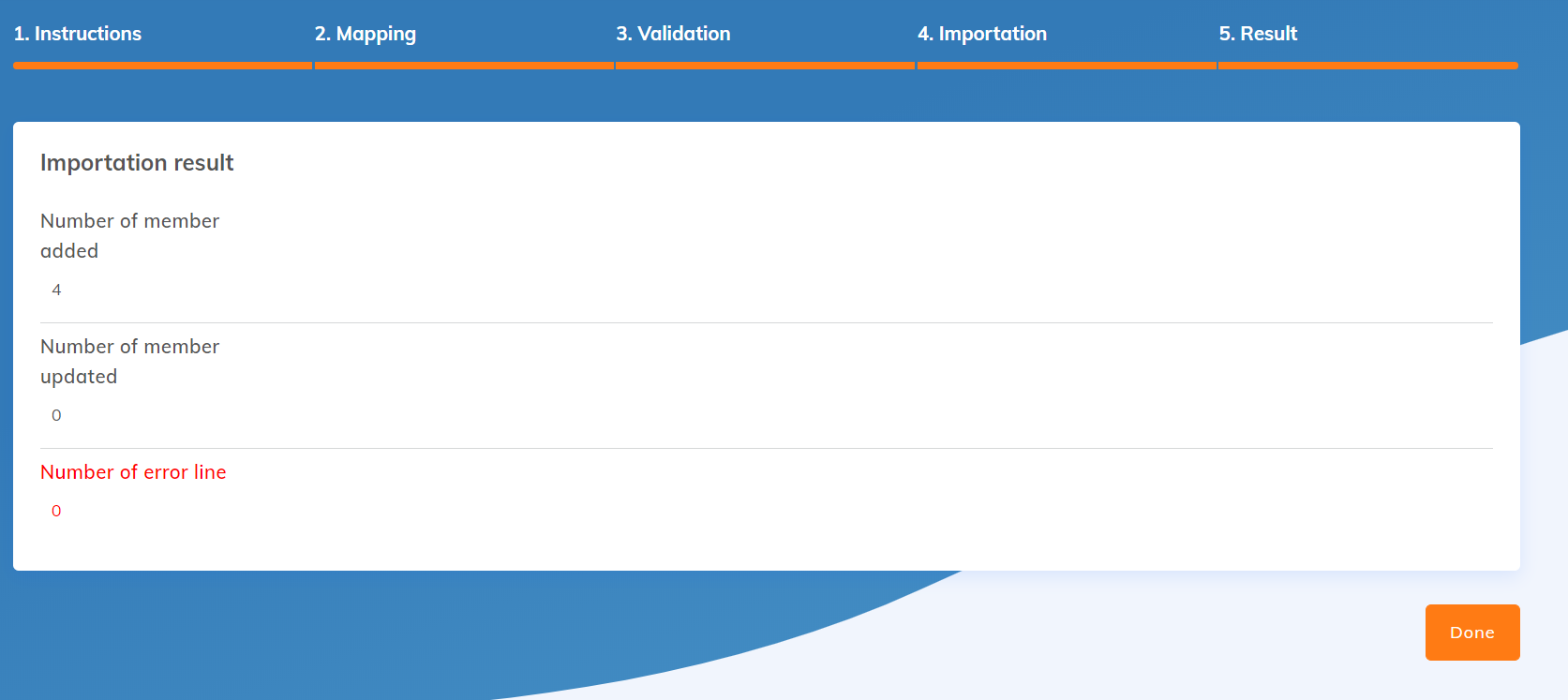 Once your members are imported, all you have to do is import the memberships!