Yapla allows you to build customized forms for your members' registration. If you need different forms for different types of membership, this feature is for you!
Membership form settings
To get started, you go to the Settings tab of the Members feature, click on Membership Types and select the membership you want to associate a particular form with.

Specific form for registration or renewal
Choose the "Forms" tab. This section will allow you to specify the form you want to use for the registration process and for the renewal process.
You must check the option to access the list of previously created forms.
The two options are independent and you can choose two different forms for each process (registration or renewal).

How to have different forms in admin?
You can also create a form that is only visible in administration.
Once the form is created, you will have to assign the right context to it.
To do this, go to Settings > Forms > Contexts.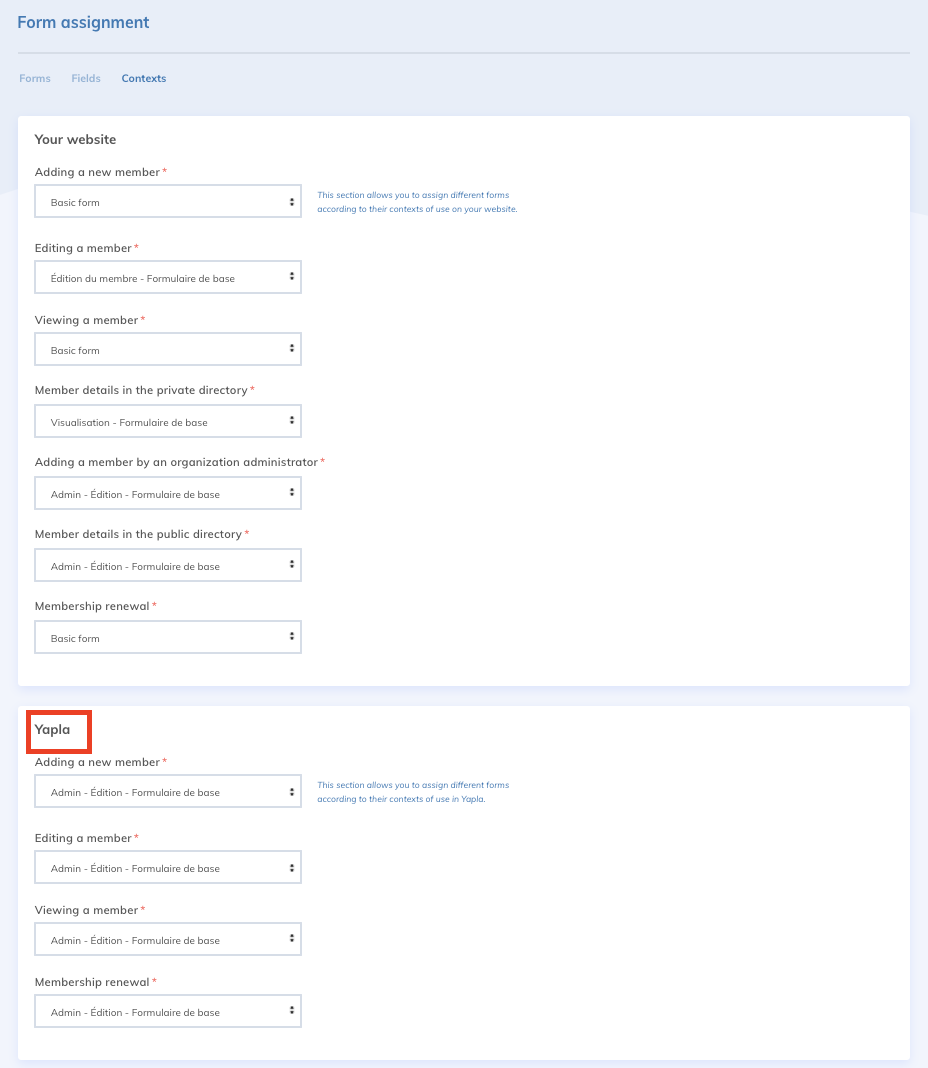 The "Yapla" section is dedicated to Yapla account administrators only. Thus, the members will not have access to the forms of this section.
It is therefore possible to choose a different form for these different contexts:
Adding a new member in admin
Editing a member in admin
Viewing a member in admin
Renewal of a member in admin


Go further
Visit the Forms section of Yapla's basics