The different languages in your account can be enabled/disabled in the menu Settings > Languages.
To get there, choose the "Languages" menu in "Settings" :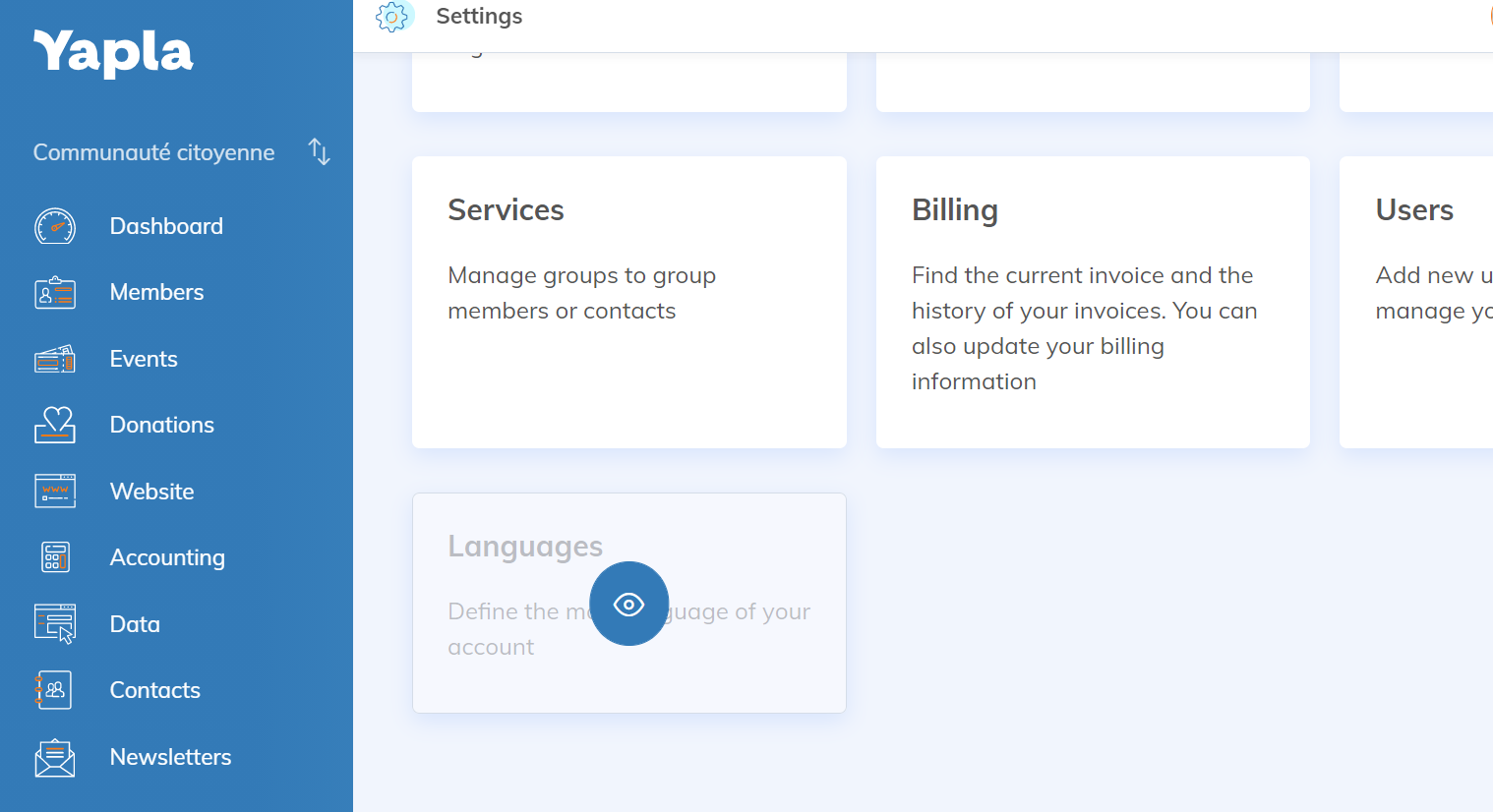 Select the supported languages and click

.
Master language
Then choose your master language. The main language is the language that will be assigned by default when creating users and members.

Multilingual *
You also have the possibility to configure the languages available on your website. Please note that it is only possible to choose an English and/or French version.

Starting with the Orbite plan *