In addition to adding PDF attachments, you can easily send invoices or receipts to your members, participants or buyers.

To access invoices, make sure that the Accounting application is enabled.

Invoice templates are created by default in your account with basic configurations. To modify one of the templates, click on the Accounting Settings tab*. Then click on the "Billing" tile to access the Templates and Configuration.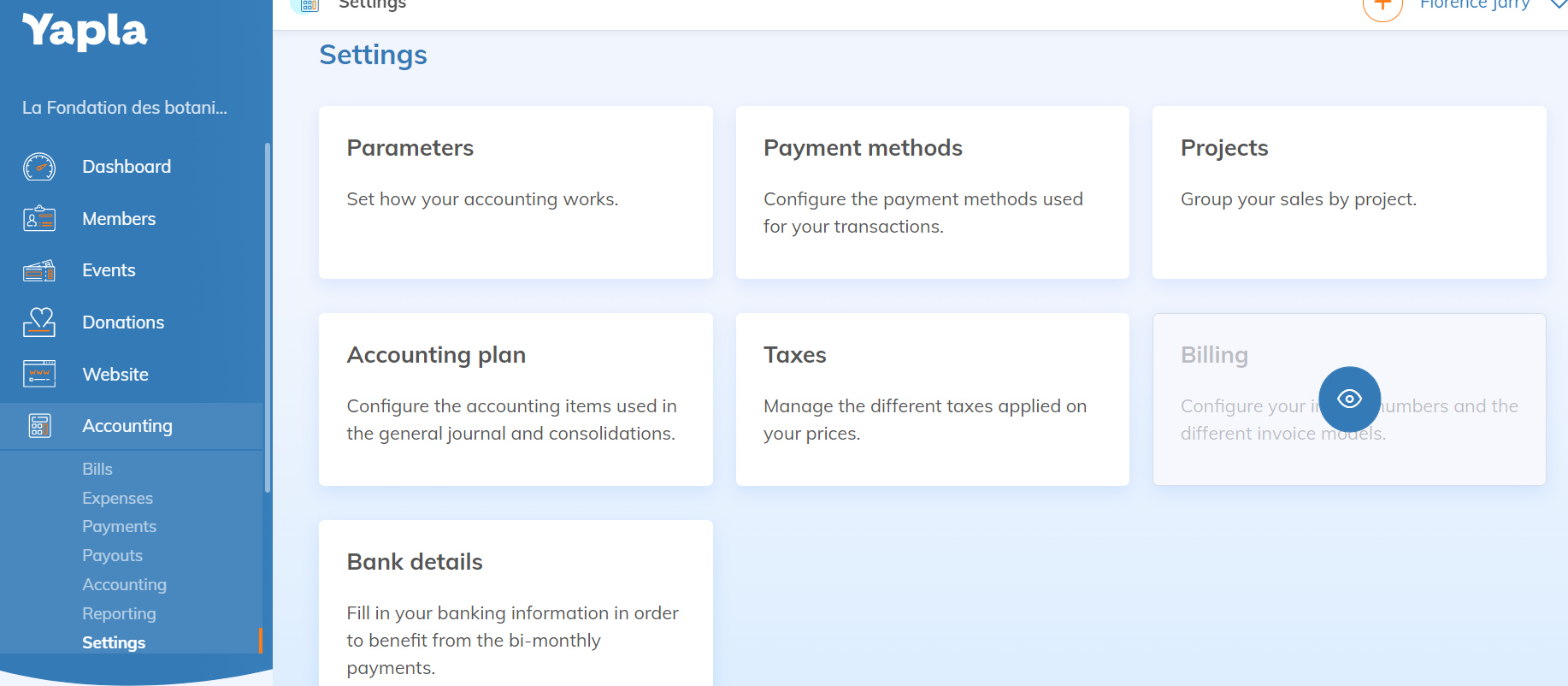 It is in the "Settings" tab of this page that you can determine the format of your invoice numbers.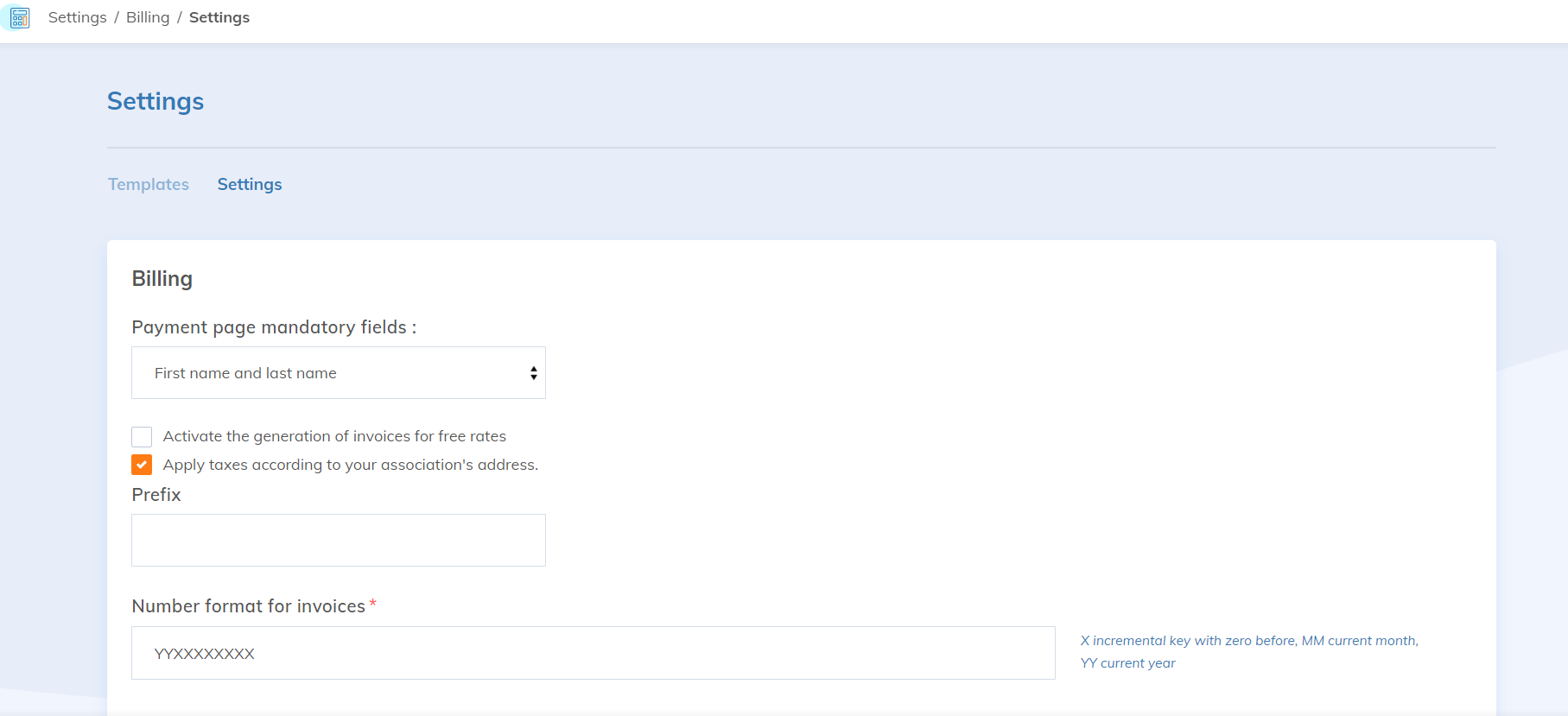 Sending the invoice
Although it is possible to attach a pdf to any communication, the sending of the invoice must be associated with a precise communication, in order to contain the right information.
BILL TO PAY
The invoice to be paid is sent when the payment method selected is "Cheque" or "Bank Transfer".

| Application | Type of message |
| --- | --- |
| Members | Membership awating payment |
| Membres | Reminder - Membership awaiting payment |
| Events | Registration awaiting payment |
| Customized forms | Awaiting payment |
PAID BILL
The paid invoice is sent after the payment in the confirmation message. Attention, for the Events Application, if you have activated the multiple participants' registration, some messages are sent to all participants, which is not recommended for an invoice.

| Application | Type of message |
| --- | --- |
| Members | Membership validated |
| Members | Membership renewal |
| Members | Resends the payment confirmation |
| Events | Validated registration to the responsible |
| Customized forms | Completed transaction |

ASSOCIATE THE PDF TO A COMMUNICATION
Click on the name of the relevant communication. At the bottom of the communication, in the "Bill in attachment" section, select your document and save your communication.





*Option available from the Galaxie plan