If you often use discount codes for your events, this feature will be very useful.
No more need for your participants to memorize or copy/paste a discount code that you would have communicated to them via a newsletter for example. Here, a simple click on a URL and your participant can register for your event with a discount code filled out automatically.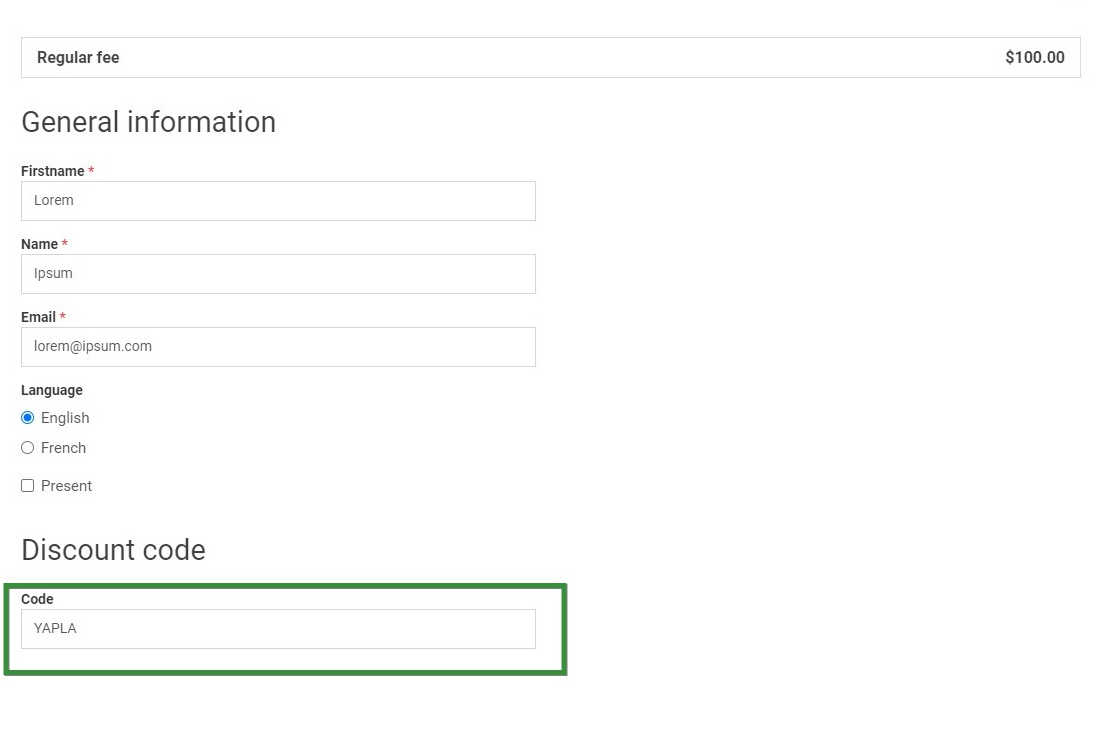 This feature requires only two pre-requisites:
Create a discount code in your event (for example, YAPLA)
Add a discount code parameter to the URL you are going to share on social networks or in a newsletter, like this :
Base URL: https://your-website.ca/en/
URL with the parameter: https://your-website.ca/en/?promocode=YAPLA
Then broadcast this URL, Yapla takes care of the rest!