Registration Manager mode allows people who aren't participating in one of your events to register other participants in their name.
A manager can go to your website and register multiple participants for an event. Even if the representative will not be participating in the event, they can pay and will receive a confirmation email for all of the participants registered.
For example, this is useful:
when a parent wishes to register one or more of their children for an event that he will not be participating in himself.
when an organization's administrator registers other employees.
Note that when Registration Manager mode is not activated, it is also possible to register multiple people via a single payment and confirmation email. In this case, Participant #1 will be considered the contact person and will receive the communications that would have otherwise been sent to the registration manager.
Activating Registration Manager mode
By default, events created in Yapla are not in Registration Manager mode.
Here is how to activate the feature:
In the Events application, select your event from the list and choose the Settings page. Lastly, choose the Process submenu (Events > Event X > Settings > Process).

In the Registration Manager section, simply check the box to activate the feature.

Viewing Registration Manager mode in the registration form
Once you've activated the Registration Manager mode, the registration form will display a Registration Manager section.
If the manager is not participating, they must indicate it here.

If the manager wishes to register as a participant, they must enter their information as well as the information for all other participants at this step of the registration process.
Note that multiple participants can be registered at any time during the registration process.
Viewing the details of participants registered by a registration manager
To view an event's participants, select the event and choose the Registration page.
If a participant has been registered by a registration manager, the participant will appear in the list. When you click on the participant, you will see:
Their registration details
The Registration Manager's information
The list of participants linked to the registration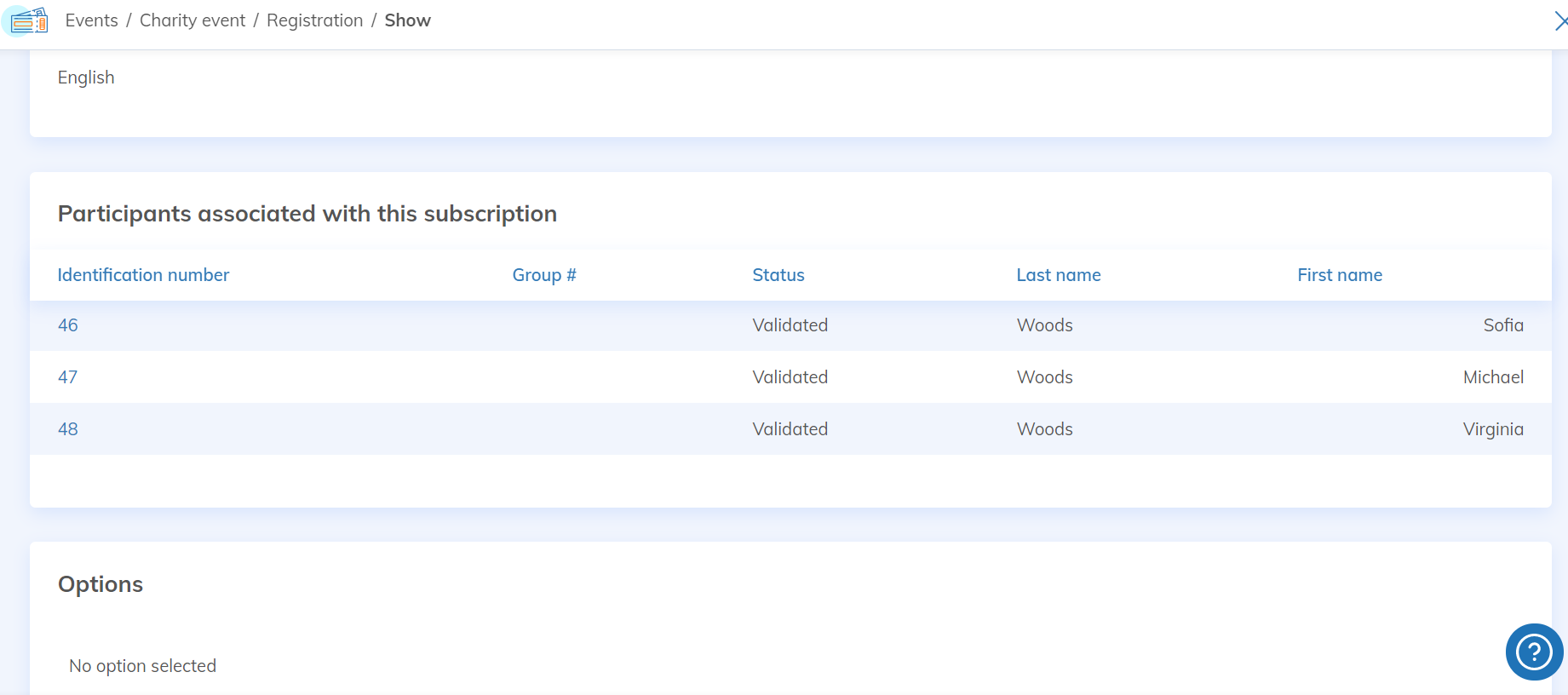 Customize the Registration Manager form
You can customize the information required from the Registration Manager. To learn more, see the article on form contexts in the Events application.