Tax receipt templates can be modified in the menu Donations > Settings > Tax Receipt Templates.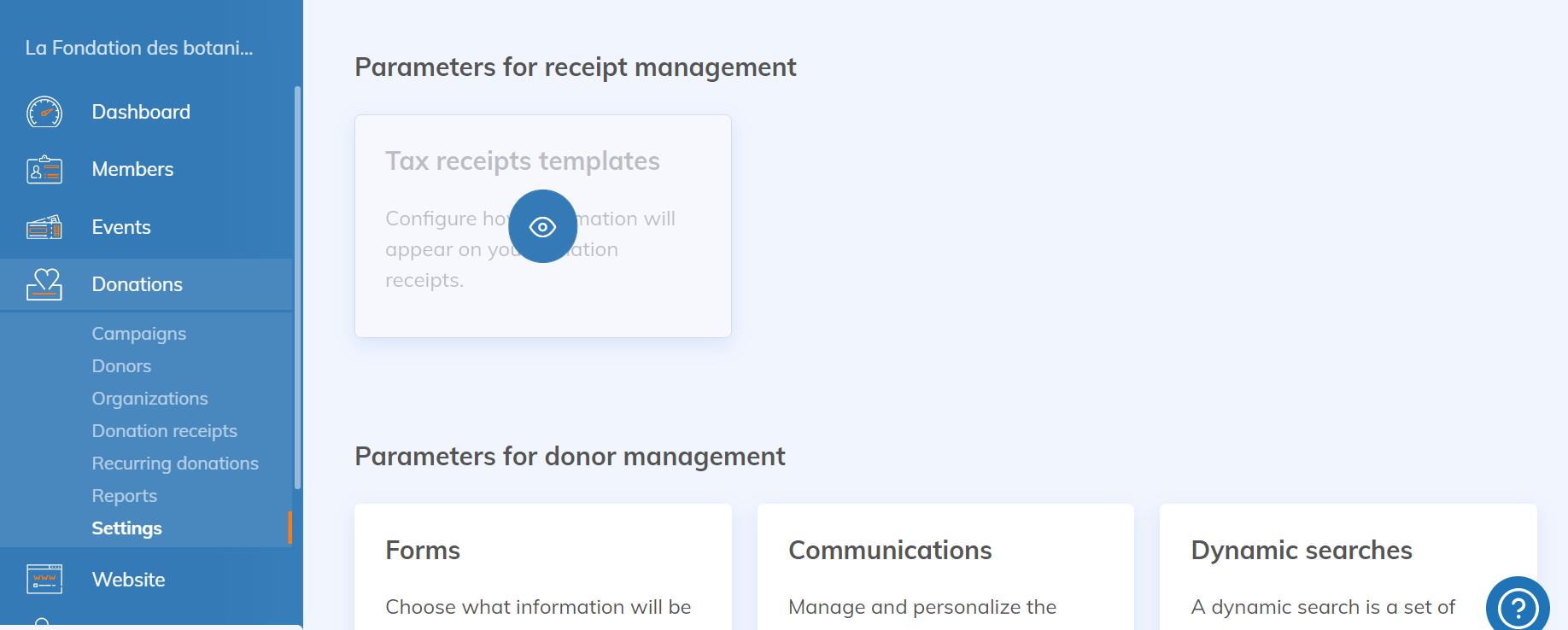 Two templates are configured by default: the Canadian and French templates. You can modify them according to your needs.
Create new templates
Create a new one by clicking on "Add a tax receipt template".
When creating a new template, you will need to enter the name (visible in the Yapla back office only), the country the template applies to and the language. You will then be able to fill in the contents for individual and organizational receipts, according to your needs.
Personalize the receipts for your NPO
By default, the Canadian template uses the format recommended by the Canada Revenue Agency. It dynamically retrieves both donor and organization information. You must however add:
your registration number
the signature to be displayed on receipts
customize the number of the first receipt generated by Yapla if needed. This feature allows you to avoid duplication with receipts generated by your organization in the past.
To add this information, go to the Donations application Settings. Select the the "Settings" tile.

You will be able to configure the receipts for your organization with the section "Information used for donation receipts".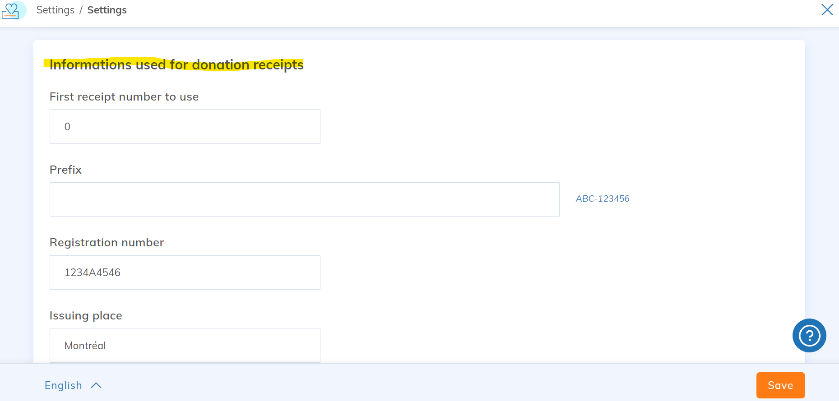 Please note that there are two different templates, one for individual donations and one for donations made on behalf of an organization.
Associate the template to a communication
In a campaign communications settings, the communication "Issuance a receipt" will be sent when the donation is eligible for a receipt (automatically or manually, depending on the campaign settings).
At the bottom of the communication, the section Receipts in attachment allows you to attach the receipt template of your choice, in PDF format.



Warning: to be able to associate a receipt to the communication, you must first make sure that receipt management is activated for this campaign.
This option is available in the "Donation receipts" tile of the campaign.