In the Donations application, native fields are already available in the forms provided, such as the address and name fields. However, you can create custom fields for campaigns and integrate them into your forms.
Where to manage custom fields
In the Donations application, select a donation campaign from the list of campaigns and click on the Forms menu.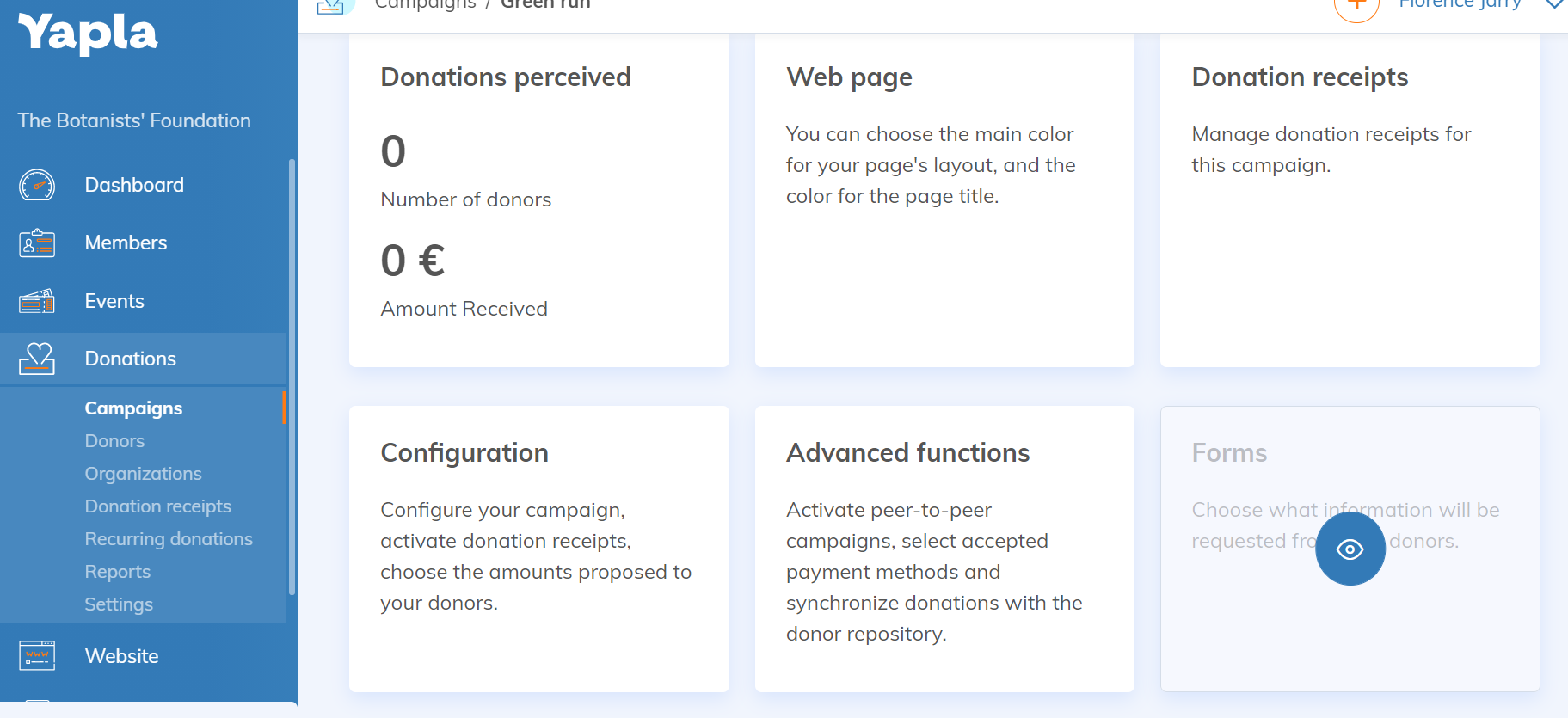 The different submenus on the page allow you to manage the fields, forms, and different contexts for each form.

Creating a custom field
Select the Fields submenu. This page shows you the native fields proposed by Yapla, as well as existing custom fields.
You can add a custom field here by clicking on Add field.
Choose the type of data that you would like to obtain and click on Next step.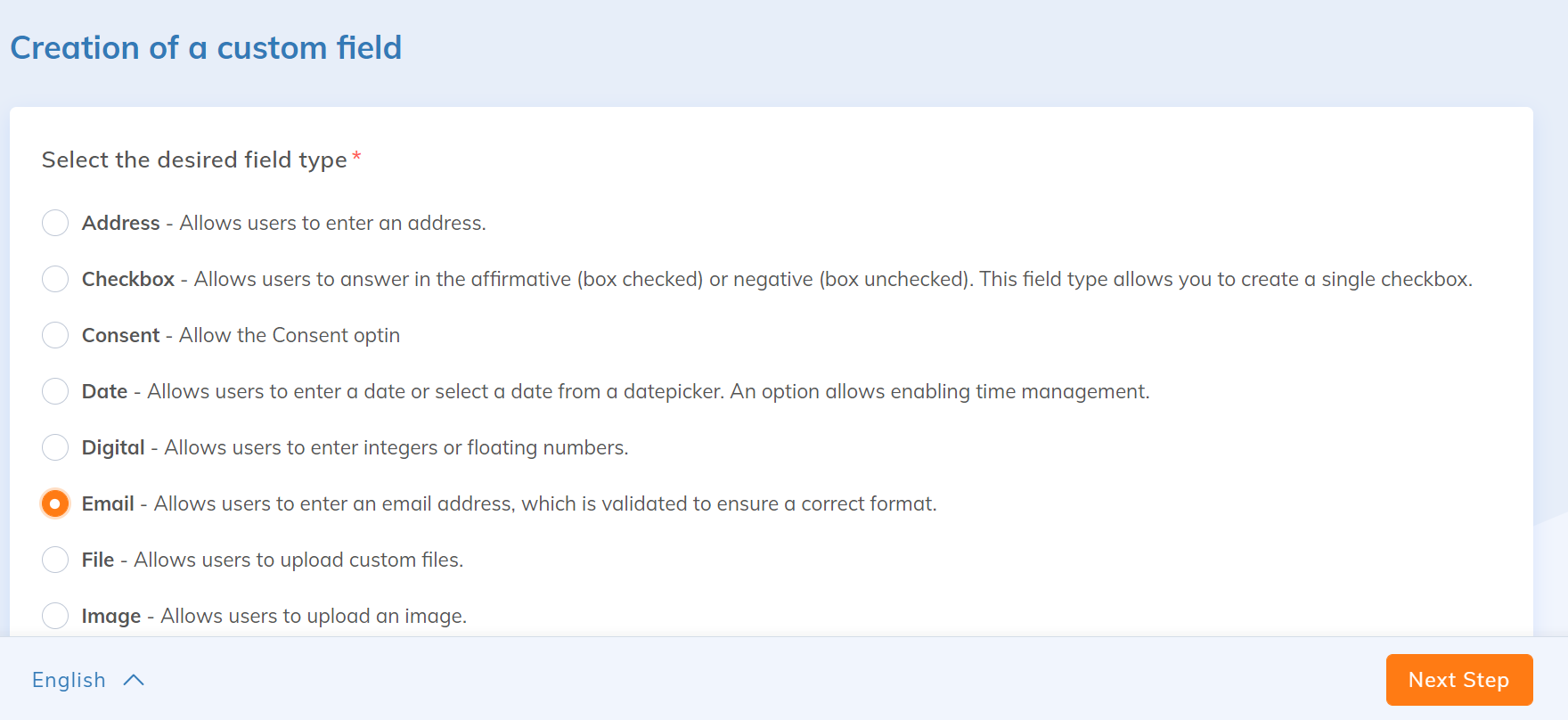 Next, provide the information for the settings for the data type that you have selected.

The process for configuring custom fields is the same in all of the Yapla applications.
Next, integrate your custom field in your donations form.