In the Accounting application, you can find any invoice generated through the Yapla applications.
By clicking on the "Bills" tab you get a list of all the invoices in your system with several filters available.

The filters allow you to find a payment by
their bill number,
their payment number,
the billing date,
or information specific to the billed person (last name, first name, email address or organization)
By clicking on the detail of an invoice, you obtain the detail of the billing information filled in by the user during payment, as well as the detail of the transaction (in the table at the bottom of the page)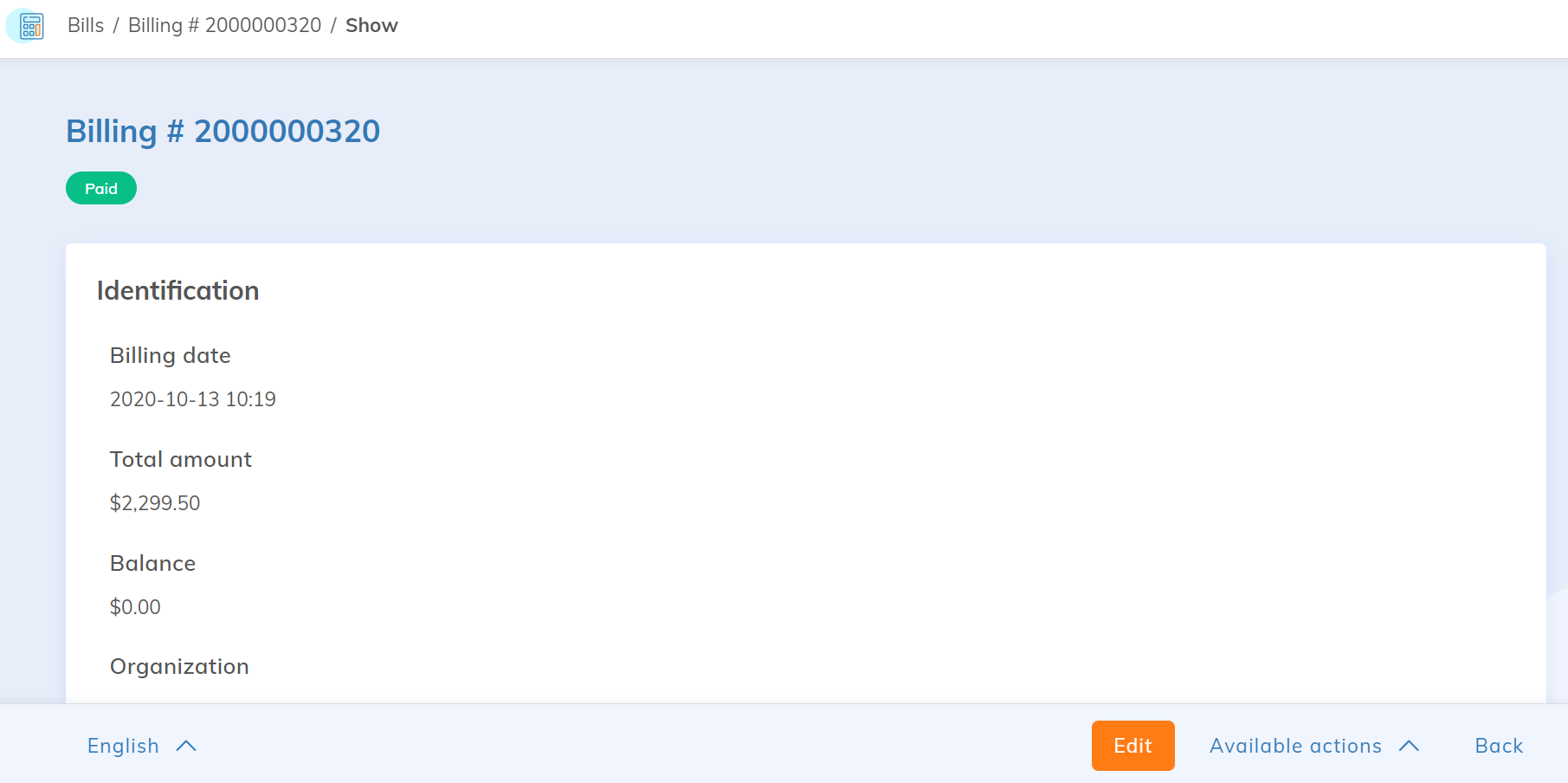 The Amounts details section on the detail form redirects you to the registration form, membership form, or any other payment linked to the invoice. This makes it easier to track all transactions through this centralization of information.
You also have the possibility to modify the billing information by clicking on the "Modify" button. However, payment information and information related to the item purchased cannot be modified.

It is also possible to add manual receipts. As part of a more complete management of your accounting in Yapla, it is possible to add receipts for items that are not sold by Yapla.
To do this, click on the "Add bill" button at the top right of the list of receipts:

The "Add a billing" form consists of 4 sections:
Identification : billing date, information of the person
Billing adress
Amounts details
Accounting: to associate the corresponding accounts and projects.
Please note: adding a manual invoice does not manage taxes. Amounts must be entered with taxes included.