You have several options in the Yapla text editor for formatting your content.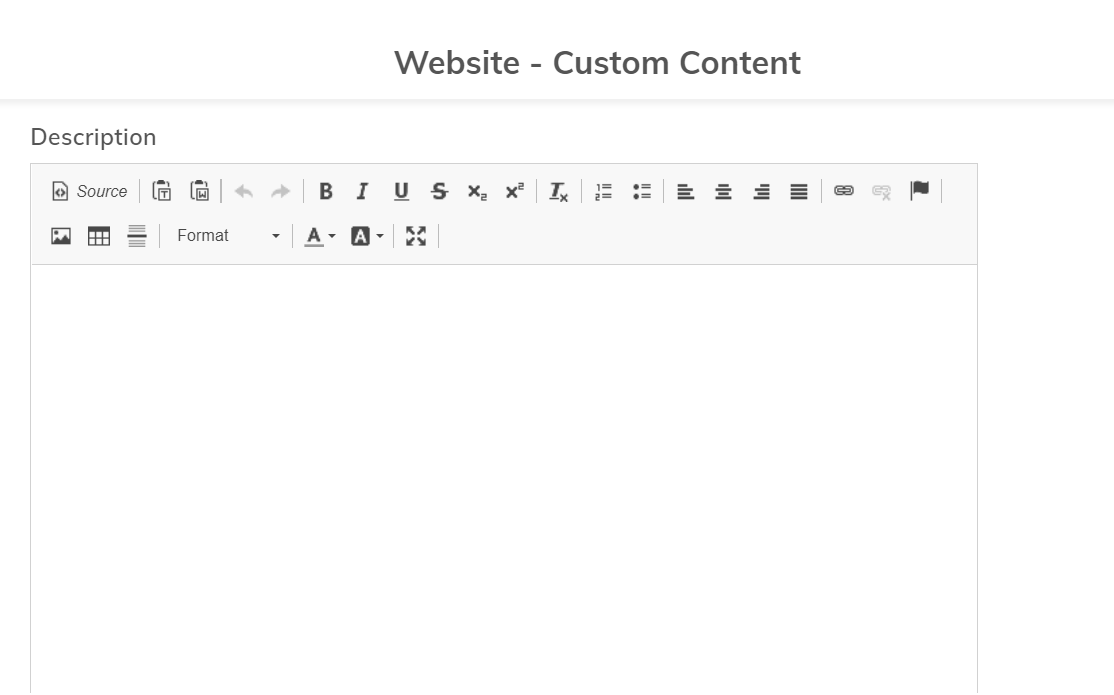 Here are the available features for formatting your text:
Source: Full control of the source code.

Copy text: allows you to paste a plain text or a Word text

Bold: allows you to put text in bold to highlight it

Italic: allows you to put text in Italic

Underline: allows you to underline a portion of your text

Strikethrough: allows you to strike out text

Subscript: allows you to format a subscript

Superscript: allows you to format a superscript

List: two types of list allow you to structure your text: the numbered list or the bulleted list

Alignment: allows you to choose among 4 options, either align your text left, right, centered or justified

Links: allows you to communicate a hypertext link, a download link (PDF file for example) or to deactivate the link.

Anchor: allows you to create an anchor in your text. Once the anchor is positioned and named in the page, it is possible to make a link that points directly to the place where the anchor is located.

Remove Formatting: allows you to remove the formatting of the selected text

Image: allows you to add an image within your text and host it on the Yapla server (Add an image with the text editor)

Table: Allows you to configure and add a table to your text

Horizontal line: allows you to add a separating line to your text

Text format: It is recommended in the CMS Yapla website to use the text formats (normal, Title 1, Title 2, Title 3, Title 4, Title 5...) for better uniformity of your website.

Background colour: allows you to apply a colour to the background of your text

Text Color: allows you to change the colour of your text. By default, the text is black

Maximize: allows you to have a larger window for editing your content

In addition to the basic functions (alignment, fonts, etc), the Yapla text editor allows you to add some custom content.
To learn more about keywords, read this article