Yapla allows you to organize your events in the form of pre-defined sessions and to let your participants choose the session before they register. This feature is called Activities and is available from the Galaxie plan.
This feature can be very useful for your courses, training and recurring activities. It allows you to propose different sessions for your Activity.
Activation of the application
To activate the Activities feature, go to the Settings tab of the Events application. Then click on the Settings tile:

Then click on the Enable activities box: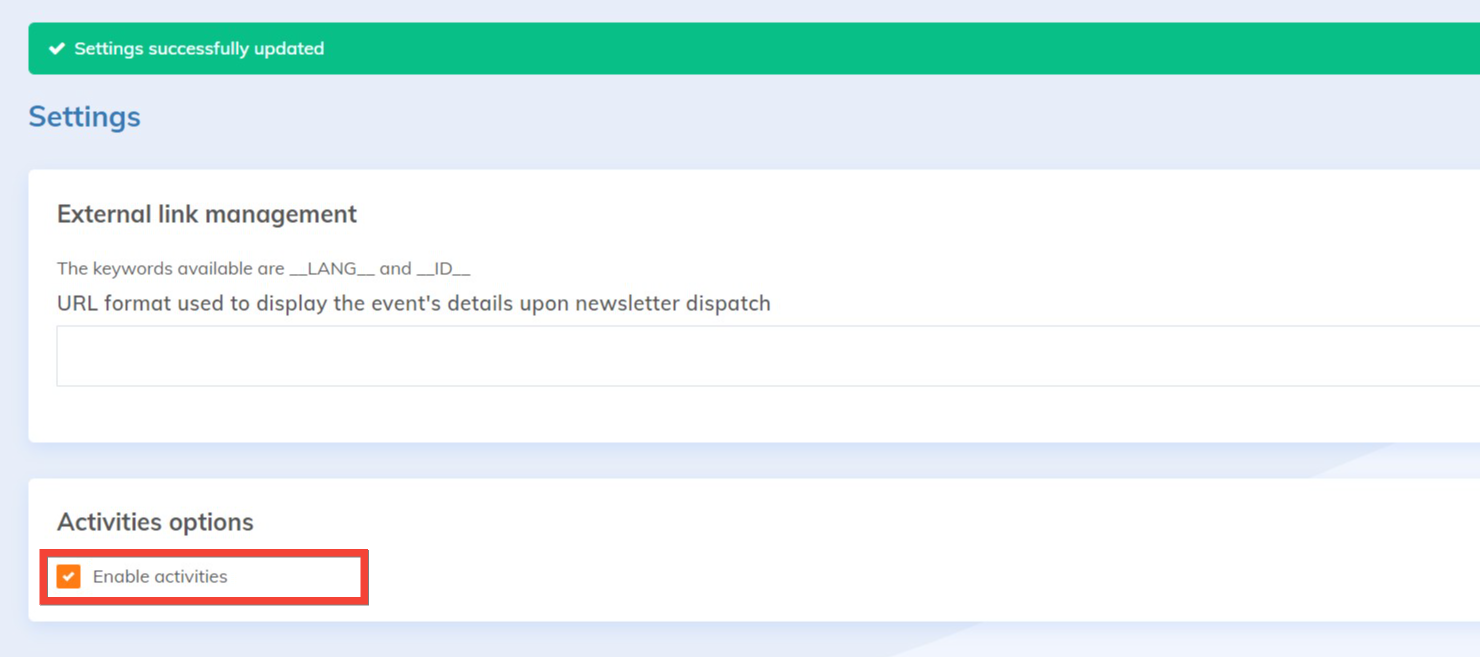 Activities will now be available for your events and will allow you to manage multi-sessions. You will find a corresponding tab in the Yapla Events menu:

Warning: Activities and associated sessions must work with pages of a Yapla website and the Activities Section and Event Section modules. Indeed, this functionality cannot be managed by Yapla single pages.
How the Activities works
The Activities feature allows you to set up a global event in which participants will be able to register and choose a session that you have set up. You will be able to set up fees, forms, available places or automatic communications in a general way for the whole Activity so that these settings are applied by default to your created sessions.

The Activity configuration system follows the same path as the Event creation system. To learn more: Create and configure an event



Once your activité created, you will be able to individually configure each session. All you have to do is to set up and add your sessions!
Sessions configuration
Once you have created your activity, you need to add sessions to it in order to allow your participants to choose the session of their choice within your activity.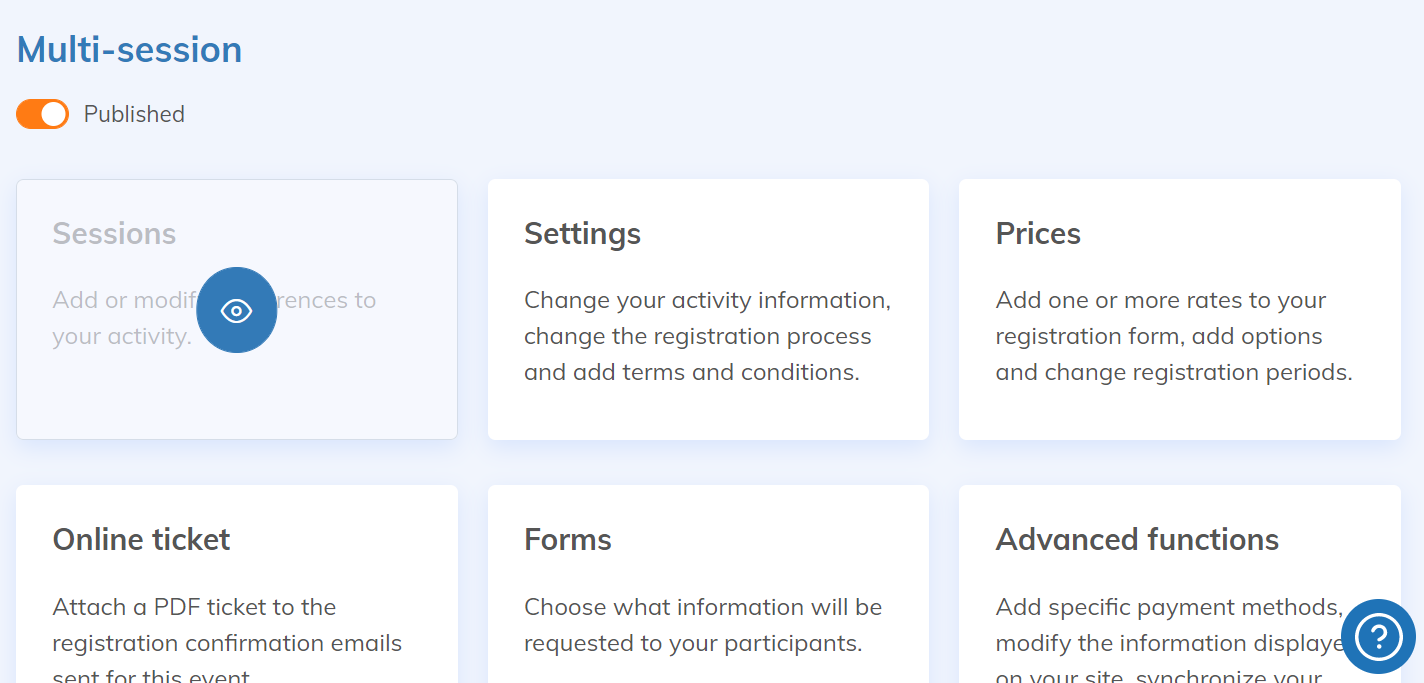 Each added session will have the same settings as the parent activity. However, you can change the settings applied and customize them for each session (rates, space availability, information, communications, registration process...).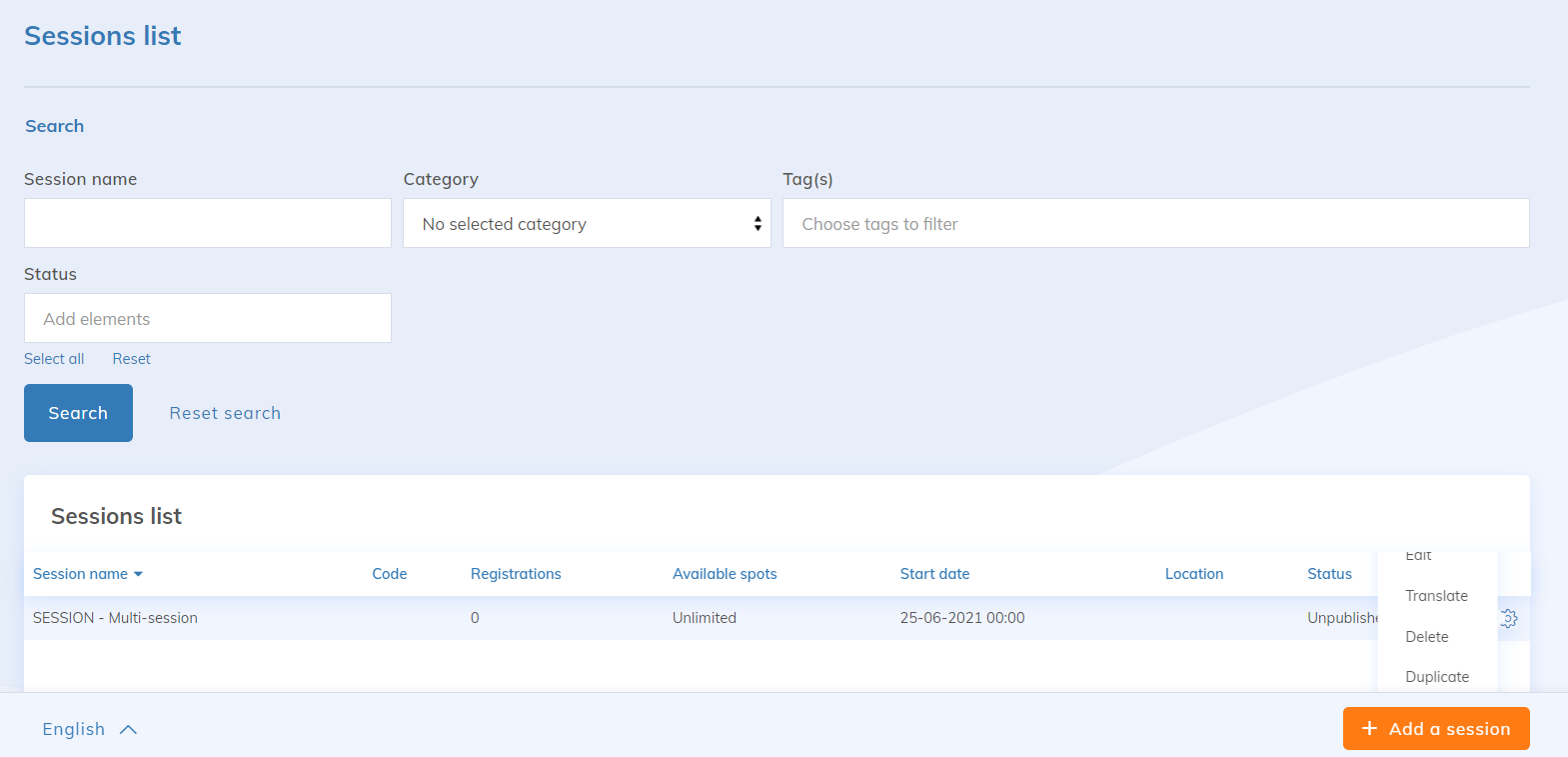 Sessions also work like Events and will be listed in the Events tab of your main menu. You will have the same settings options.
Offer registration to activities on your Yapla website
The use of the Yapla Website is necessary to use the Activity feature! You will have to set up a page with the Events Section module (to allow registrations to your sessions) and the Activities Section module to display your activities and the list of associated sessions.

If you don't have a Yapla website yet, don't hesitate to consult the associated online help section: Create my website
The Website application allows you to easily create web pages and associate modules to them. A module is a graphical component that manages one or more advanced functions of Yapla. It must be associated with a zone of a web page. Each module can be configured according to your needs.
When you click on a zone of one of your web pages, a menu appears where you can
Choose the application
You can choose between the following application: Website, Members, Events, Donations, Contacts, Data and Newsletters. Here we will choose the Events application.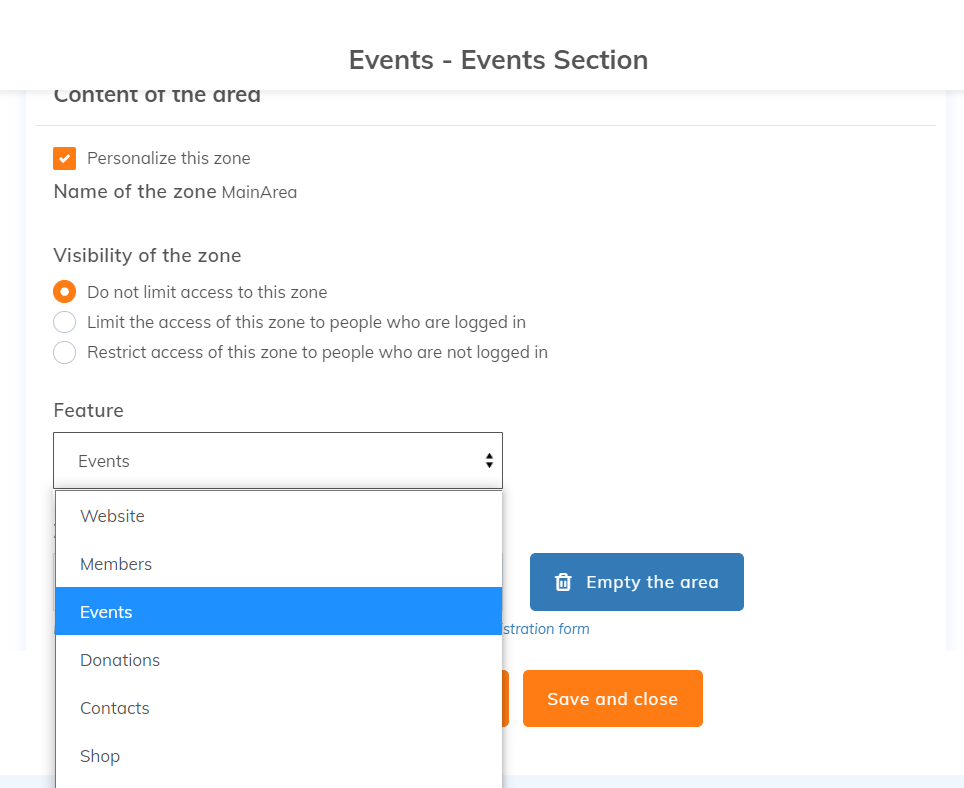 Choose the module
Once your feature is chosen, select the module you want to insert in your page area. We will choose Activity Section or Events Section.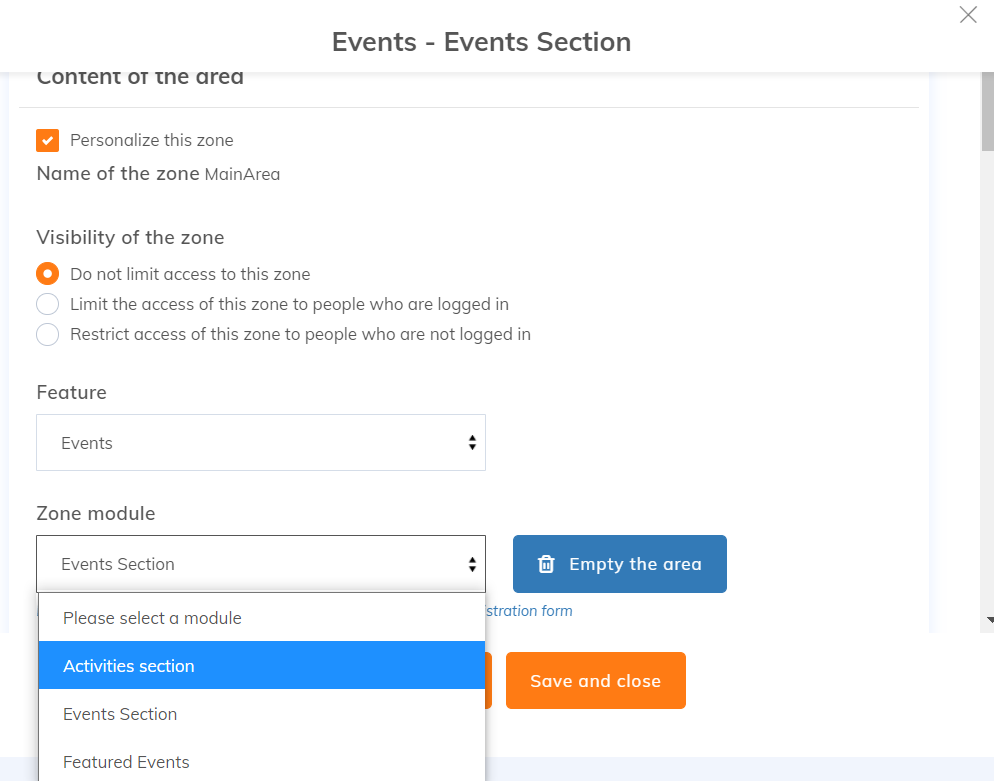 Reminder: your Yapla website must have both sections available to allow registration to your activities.
Once you have chosen the application and the module, additional configurations will be available.
To learn more about the modules, read this article: List of modules for the website application