Yapla provides you a bilingual management tool that allows you to communicate your organization's vision to the largest possible audience. Whether your community is developing in French, English or both, Yapla will allow you to translate your texts to meet everyone's needs.
For more information on translations with Yapla, please refer to our article on language management.
Where to activate the language management?
To activate the language management on Yapla, you have to go to the Configuration section of the main menu (gear).
Settings > Language

On this page you will have the possibility to indicate the main language of the account and the languages that you can manage with Yapla (starting at the plan Orbit). Please note that it is not possible to manage French Canada and France, you have to choose one or the other. Same thing for English.

Change the language of the Yapla administration
Finally, on the main screen of your management interface at the bottom of the page, you can choose to use the platform in French or in English.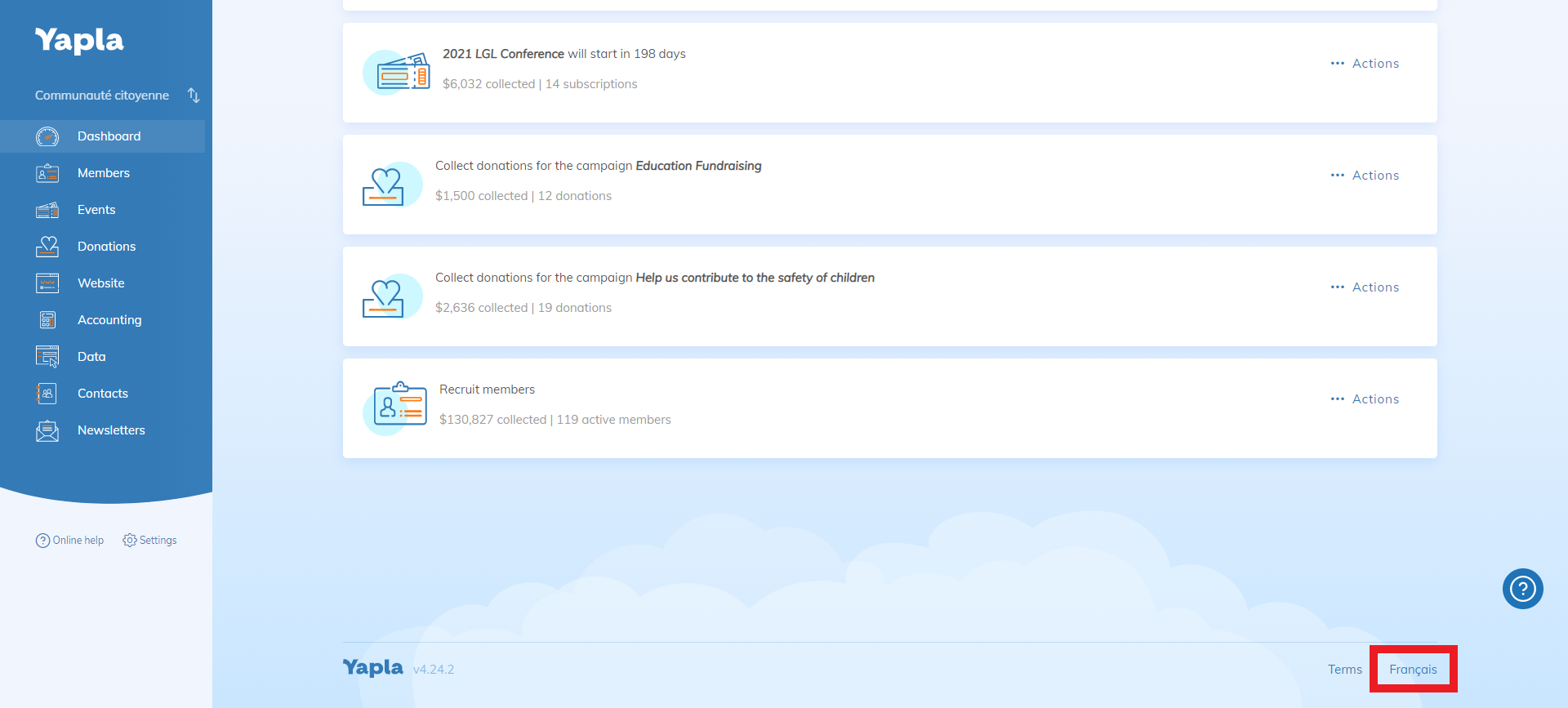 In order to configure your forms in French and in English and to identify the fields to be translated manually, you can activate this feature directly from the form management window.