Once someone has joined your association, you may want to change their membership dates or even their membership type.

How to edit a membership?
To change a membership, go to the "Members" application, click on "Memberships" and then select the member whose membership you want to change.





After selecting the member, click on "Membership information sheet".





From there, at the bottom right, click on "Edit" to make the changes.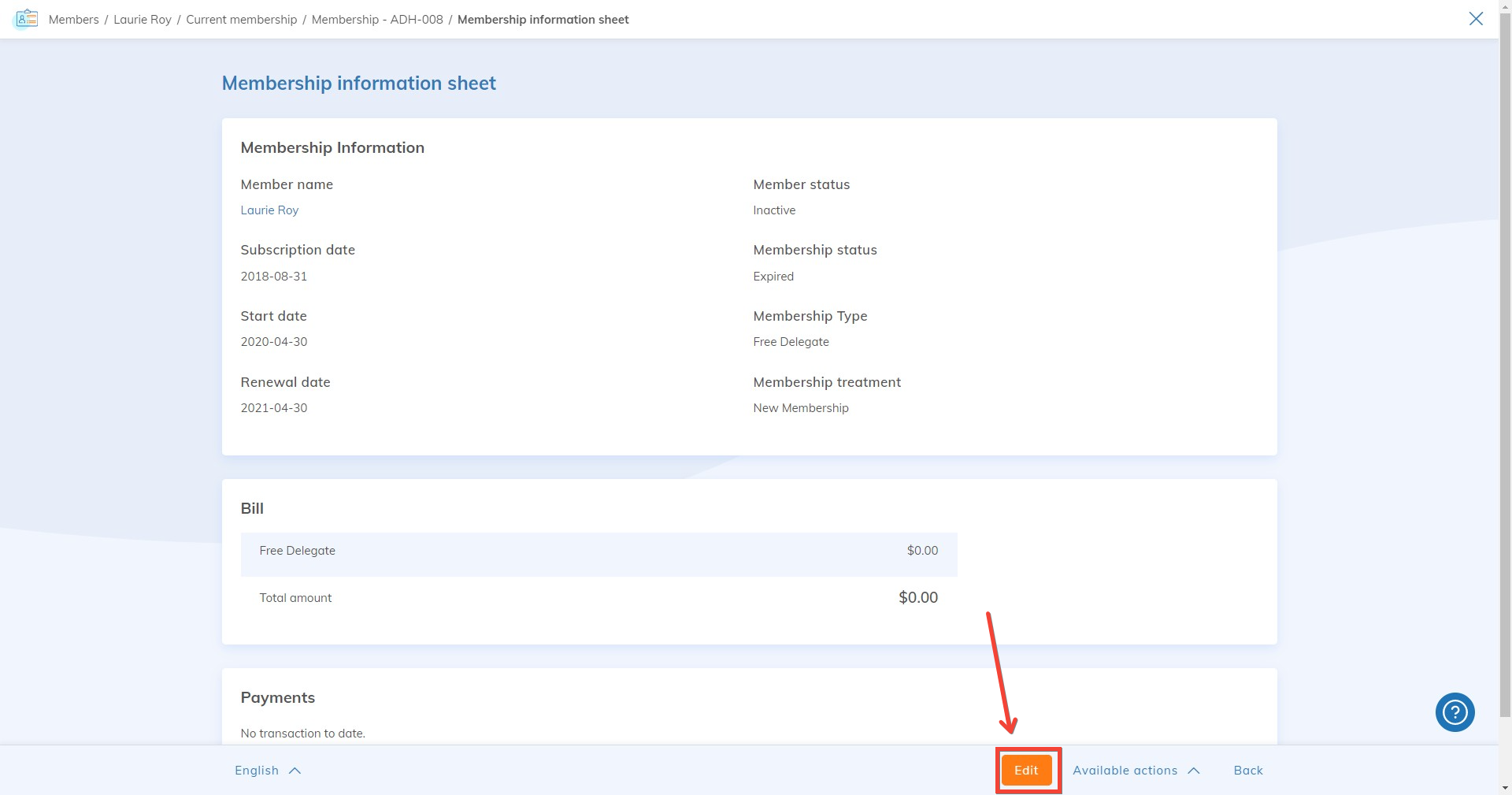 Here you will be able to change the dates and type of membership of the person.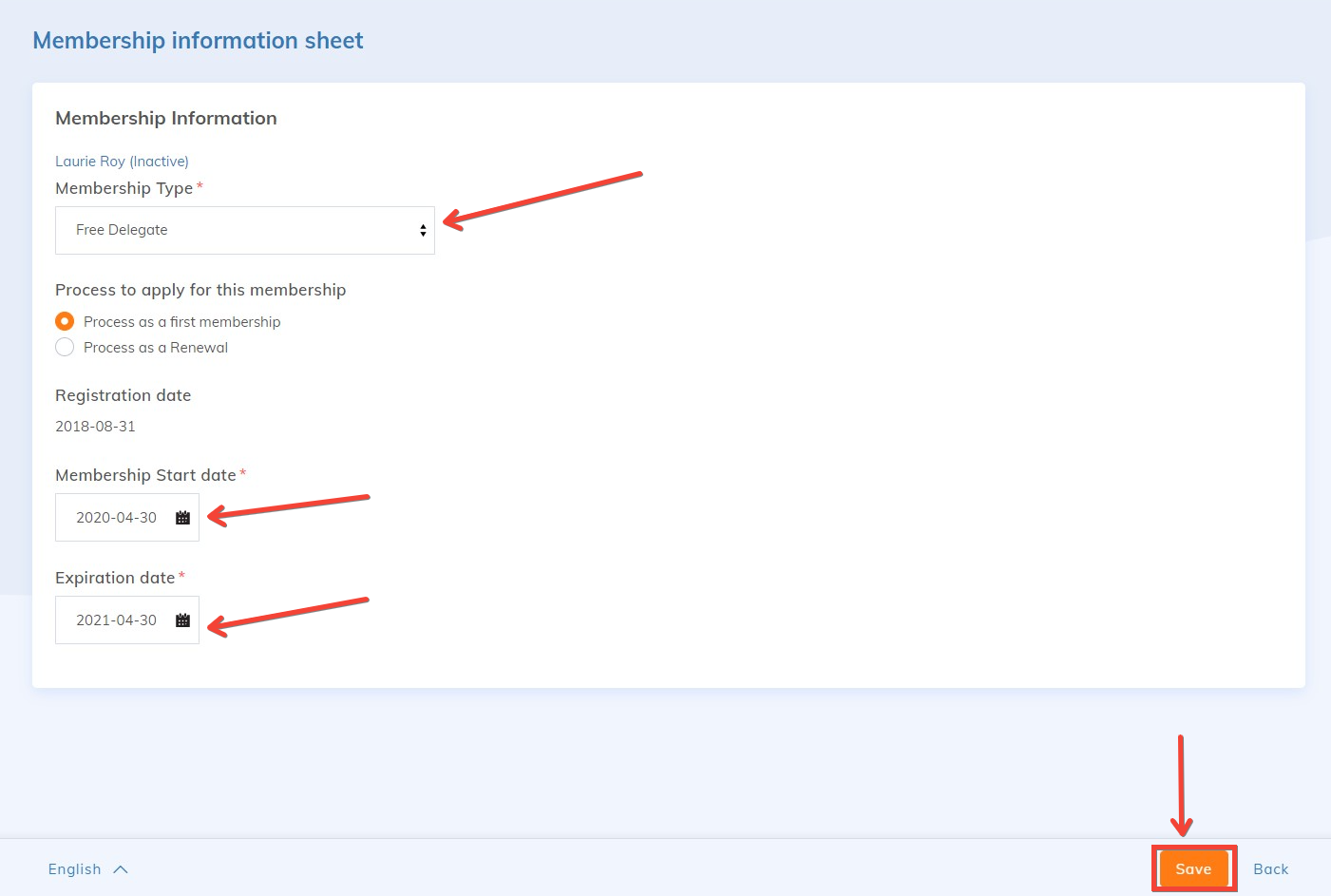 Important! Editing a membership is often used to change the member's category, adjust a date entered in error or give/remove access to a member via their membership type. However, when you modify a membership, the invoice does not change. You can only make changes that do not impact the billing.
To change information related to payment or amount details (date, descriptions, rates, etc.), you will have to cancel the membership and start over. For more information, please read this article: Cancel a membership on Yapla