Most of the communications sent to your members are triggered depending on the process the membre is going through (e.g. renewal notice, membership payment, etc.). With one exception: the manual message type communication is triggered by you. You simply select the member(s) concerned and send the message.
How to use the Manual Message?
Step One
You need to create a communication with the Manual Message type as you would with any other type of communication.
Go to Members > Settings > Communications > Manage Message and add a message. Now choose the right type.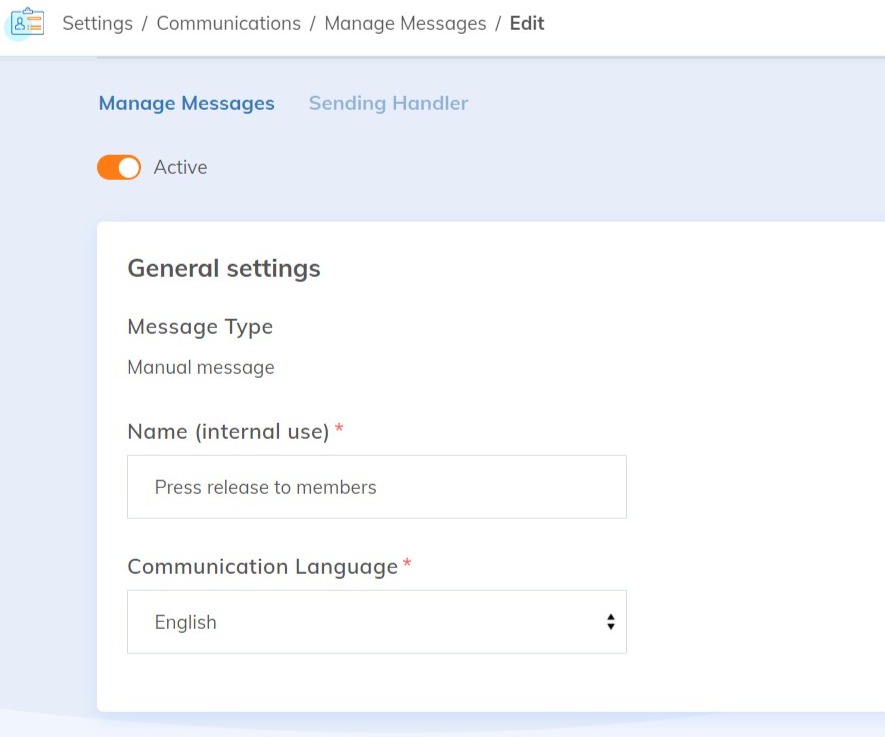 Reminder : Using the communications feature
Step Two
Send the message to a member
As soon as a manual message communication is created and active, a ''Send communication'' menu is shown underneath your Members' list.
If you have created several manual message type communications, you can select the communication you want from the Send Communication menu.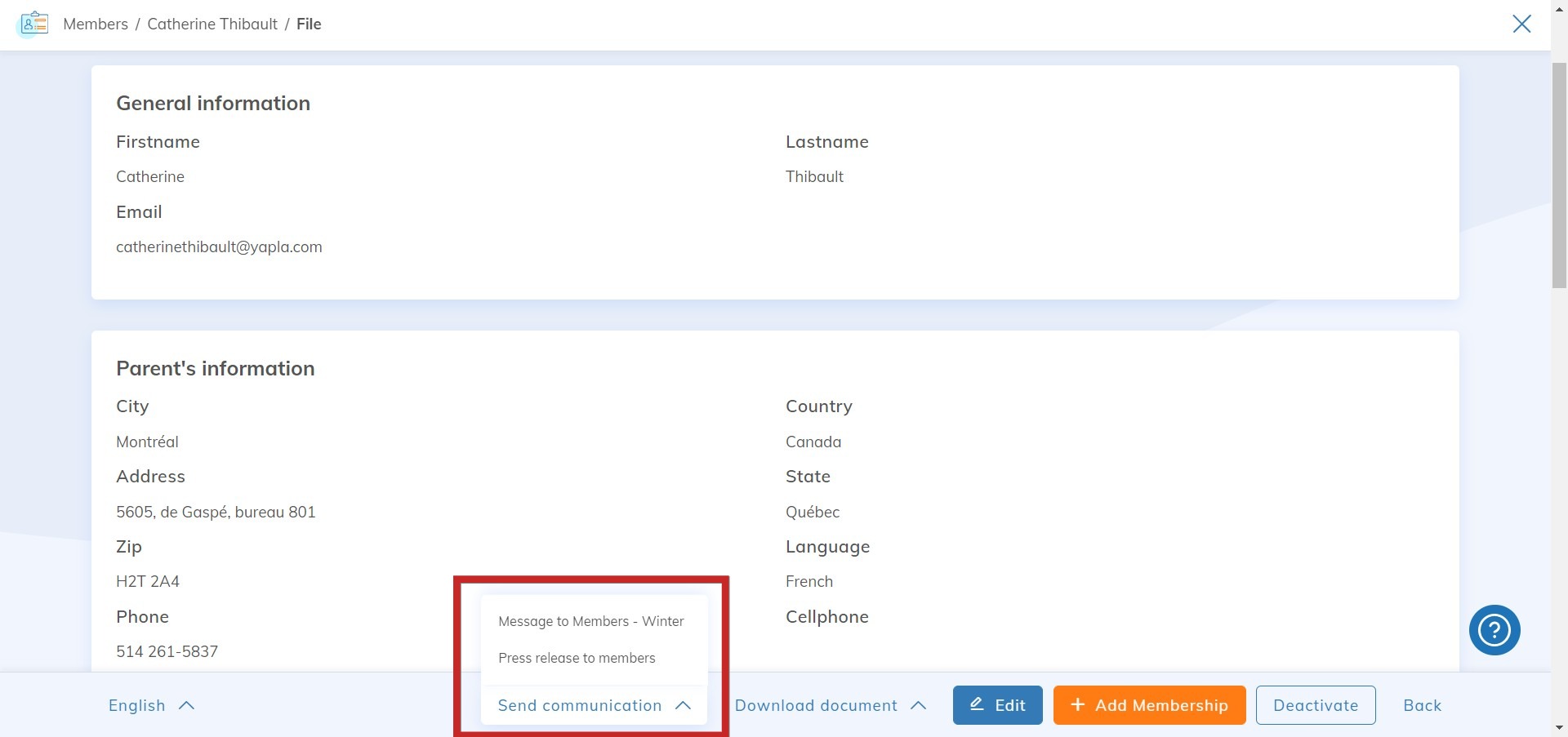 All you have to do is confirm your choice by clicking on the specific communication to send it.
Send messages to more than one member
Members list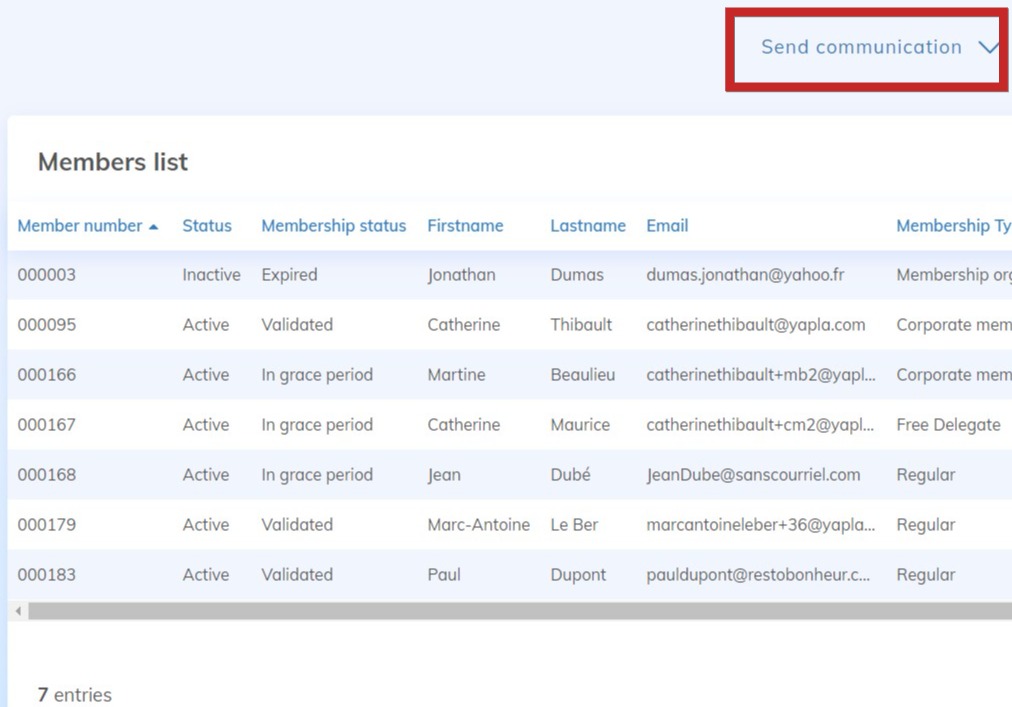 The recipients who receive the communication are those who appear on the screen.
It can be the list of results of your search. If not, it will be your complete list of members.
A confirmation message shows you the total number of recipients. All you have to do is confirm.
When is the Manual Message best used?
This type of communication can be used in several situations:
send a communication to a specific member
send a document to selected members only
send a communication to members with expired membership status