Yapla Accounting is the application that allows you to keep basic accounts for any type of association, foundation or federation without any special accounting skills.
Available from the Takeoff plan, you can centralize all your transactions in one place, automate the issuing of your invoices and generate numerous customized accounting reports.
To access the application, click on Accounting in the left column menu.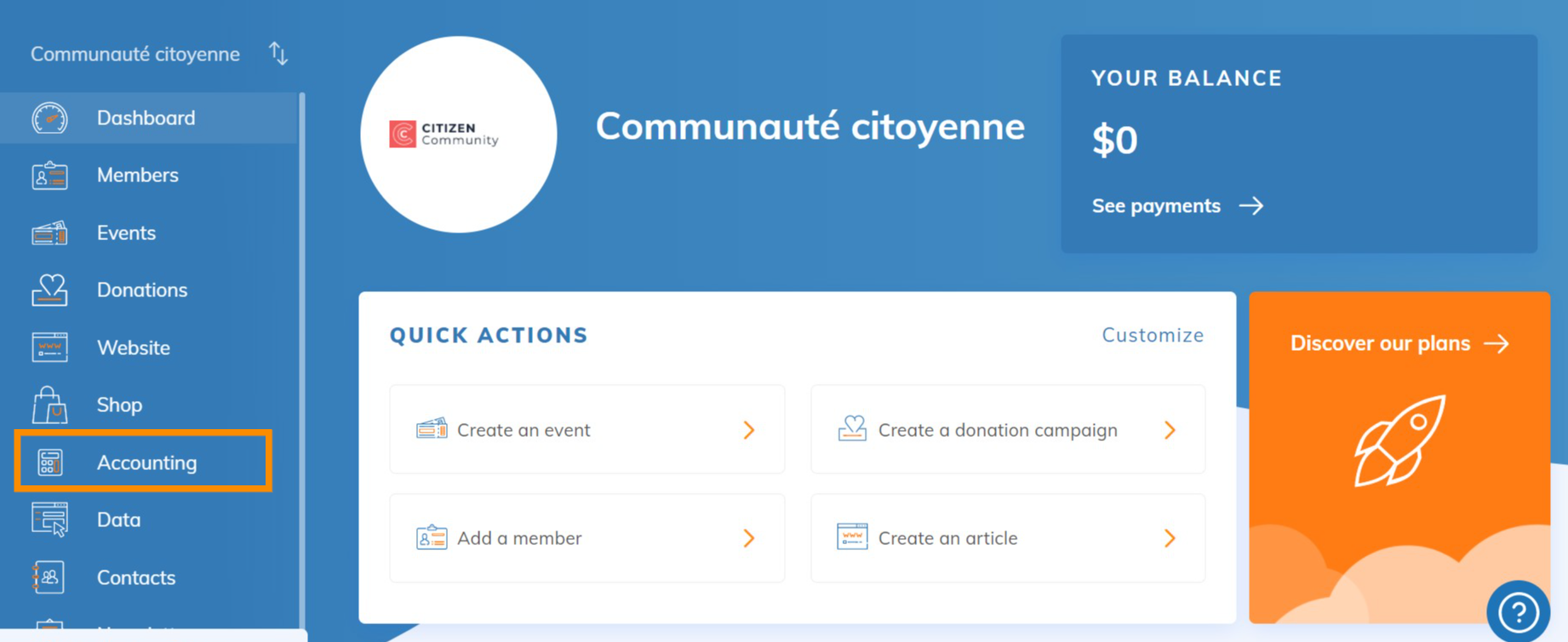 Here is a list of articles that can help you manage your accounting:
Invoice and tax management
Managing payment methods
Accounting plan and reports
Advanced functions
Here are some of the functions available with the higher plans:
Go further
Ask for help from our Yapla support service