SEO (Search Engine Optimization) allows your website to be well referenced by search engines such as Google.
In addition to the SEO of your website in general, you can also work with Yapla on the SEO of your articles to be even more efficient compared to other websites.
How to optimize the SEO of your articles?
To improve the SEO of your articles, go to the "Website" application, "Articles" menu.
You will see the list of your articles. Select the concerned article.
Click on the "SEO" tab (see image above)
Fill in all the fields to maximize your SEO.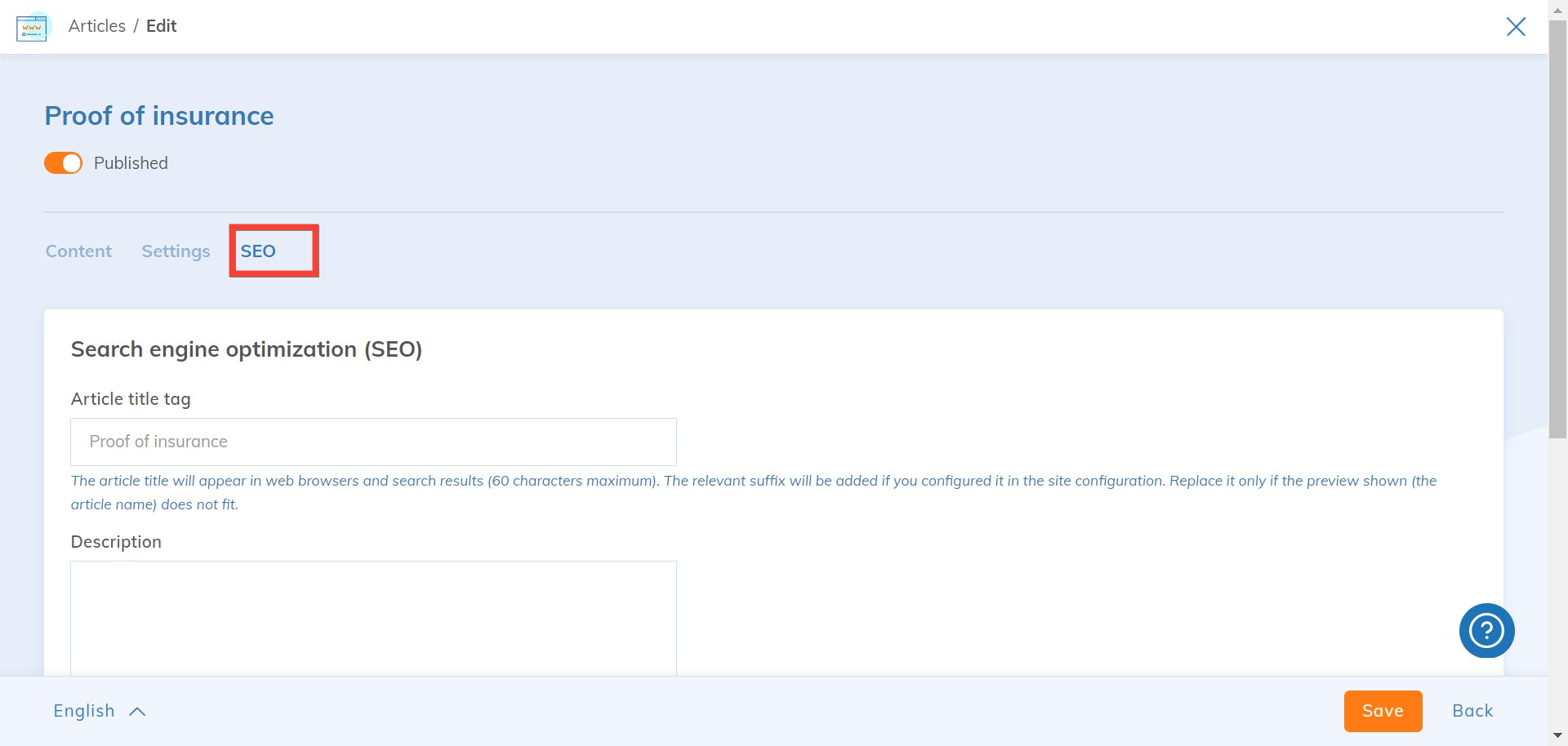 Article - title tag
This is the title that will appear when Internet users will make a search in connection with your article. Remember to include the main keywords of the article.

Description
It will allow the search engine to know in more detail what the article is about. Try to be as concise and clear as possible. And of course, don't forget the keywords you want to put forward!

Image shared on social networks
The keywords of your article are the main terms that come up in the article, what the article is about. Be careful, the keywords must also be words or expressions that Internet users use to do their research. So use words that are accessible to your community.