Once a member has been added to your database, it is important to add a membership to them to enjoy all the benefits of membership.
If you can add any membership visible to your members, you can also assign a membership available only in the back office. Handy, isn't it?
This allows you to create a membership type that will only be available to certain types of members, for example, partners of your association.
Creating the membership type

To create the membership that is only visible in the back office, go to the Members application, under the Settings menu and click on the "Membership type" tile.

Once the configuration page is open, click on the orange button at the bottom right: "Add membership type".
Add and complete the various basic elements of your membership and save.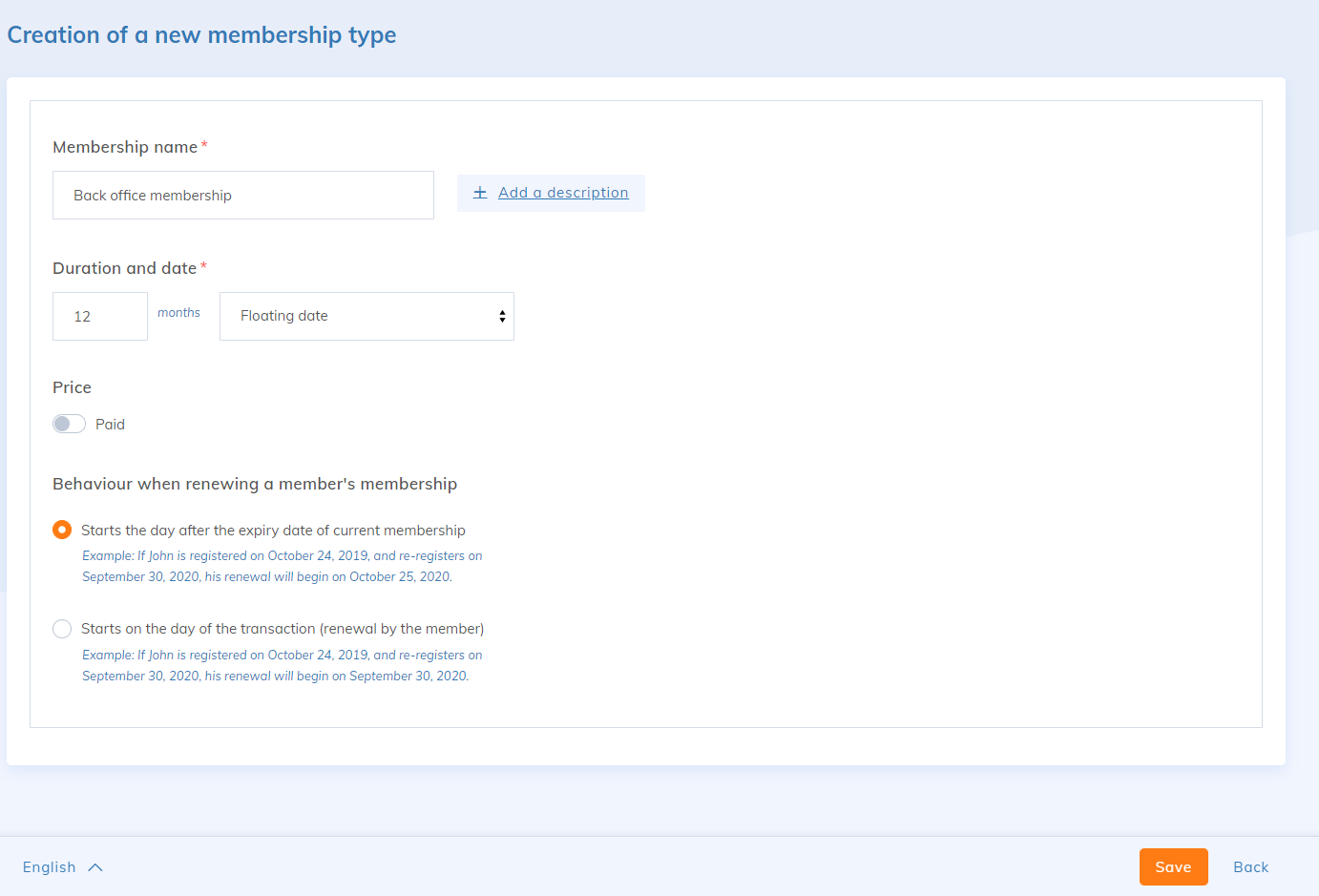 Membership Type Setup
If you want to activate this feature on an existing membership type or if you have just registered your new membership type, click on its name or on Edit on the wheel on the right.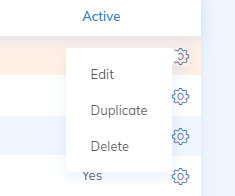 On the open settings page (Membership type tab), go to the "Availability of your type membership on your website" section.
Both options are enabled by default and allow your new or existing members to select this membership type.
By unchecking the first option, you will make this type of membership visible only to existing and logged-in members (this can be useful to distinguish between first-time memberships with an entrance fee for example and renewals reserved for already registered members with a discounted rate).
You can also indicate which types of members will be able to subscribe according to their past membership.



If you uncheck the second option, the membership will only be visible to new members.


If you uncheck both options, the membership type will not be visible on your website or membership page. It will only be visible through the back office when you follow the procedure for adding a membership to a member's record. However, a member with this type of membership will be active and will be able to connect to his member area.

Attention, your membership must be active to be visible in the back office!