Yapla allows you to edit some information of the invoices generated in the Members, Events, Donations and Data application.
Where can I find my invoices?
From the Accounting application, you can find all your invoices, generated automatically by Yapla or manually by yourself, in the Bills sub-menu.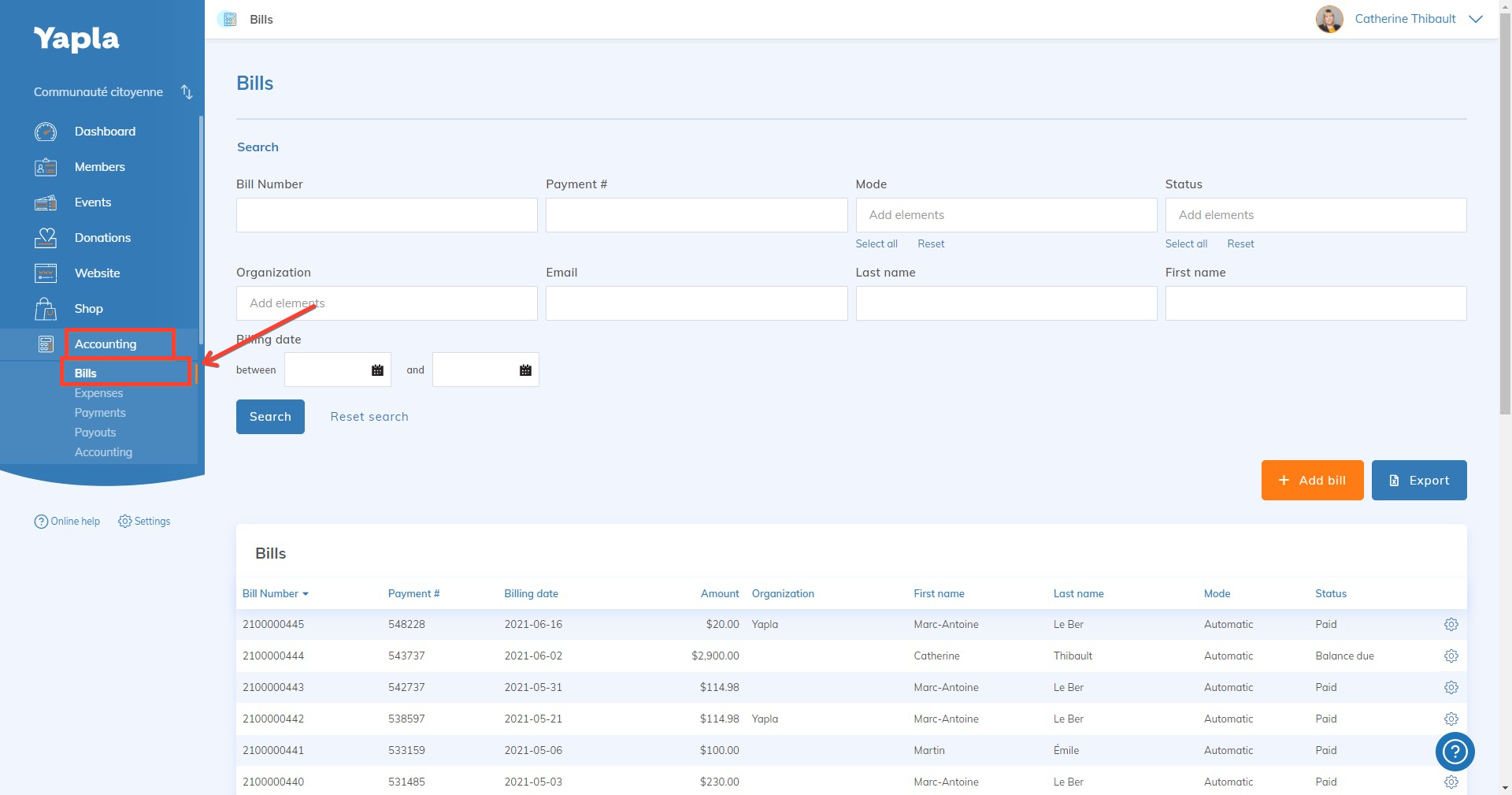 How to modify an automatically generated invoice?
Click on the invoice in the list and on the Edit button. You will access an editing menu that allows you to modify a few elements:
Add or Modify the organization;
Modify the Name and First Name of the buyer;
Modify the buyer's email address (which will be taken into account when sending again the invoice);
Modify the language of the invoice (French or English);
Change the complete billing address.
It is important to note that changing the language will change the generic terms and keywords according to the selected language and will activate the translation keys you have configured.
Do not forget to save the changes you have made.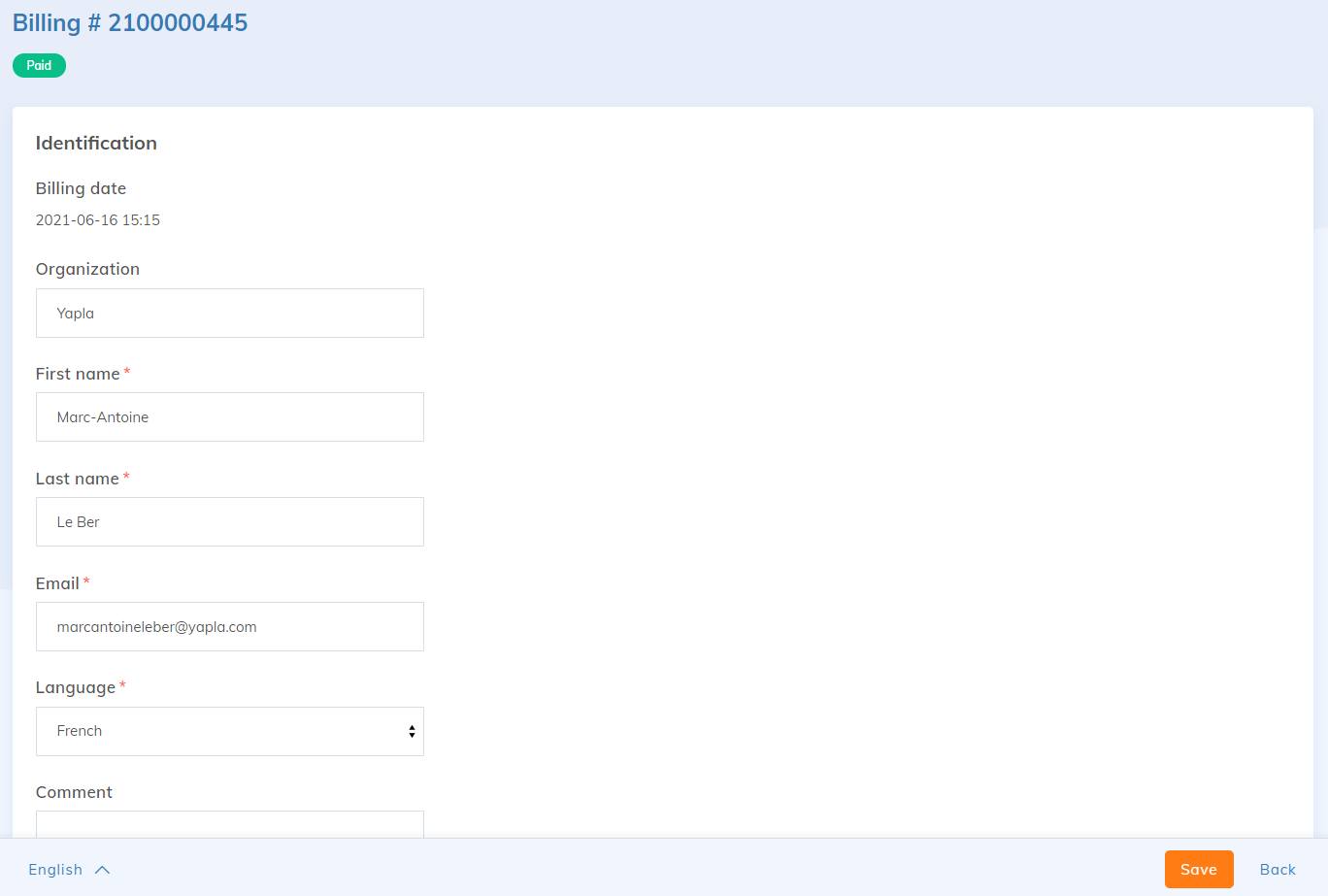 How do I change my payment information?
To change any information related to the payment or the details of the amounts (date, descriptions, rates, etc.), you will have to cancel the associated invoice and start over. To learn more about this, please read this article: Cancel an invoice on Yapla

For invoices generated manually via the Accounting application, all fields can be modified since no payment is linked to the invoice
You will be able to modify the invoicing and payment information (status and payment method), the detail of the amounts, add new products, modify the affected accounting items.
How can I change the format of my invoice?
To modify the display of an invoice, you can, with the Galaxie plan, here is an article that will give you more details on this subject: modify the invoice template.