To manage your event, you have the option to specify an organizer.
Adding an organizer allows you to display the information on your event page and include it in communications.
This feature is useful when your event is managed by a third party.
Set up the event organizer
To configure the event organizer follow these steps
Events application > Event A > Settings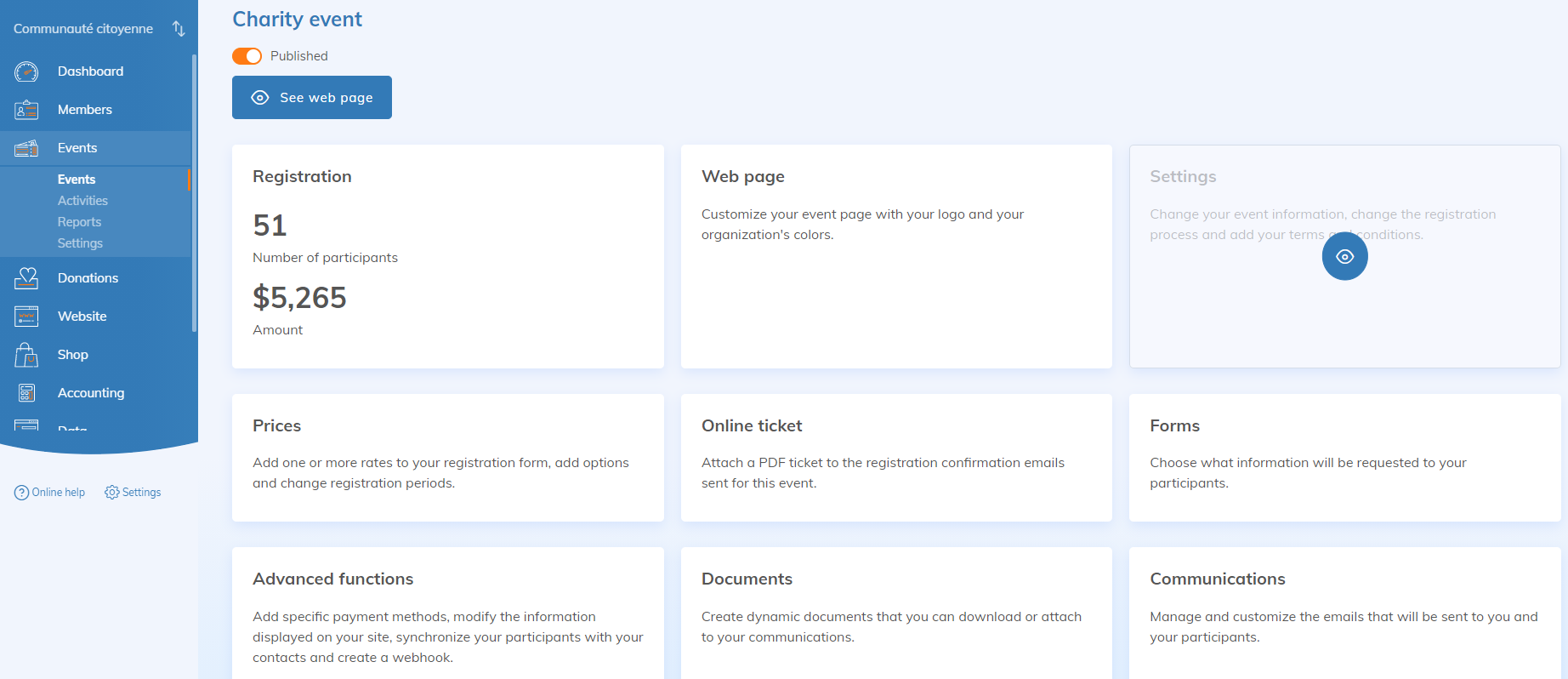 Then go to the tab "Organizer" to indicate :
The name of the organization or the full name of the person;
The phone number ;
The email of the organizer;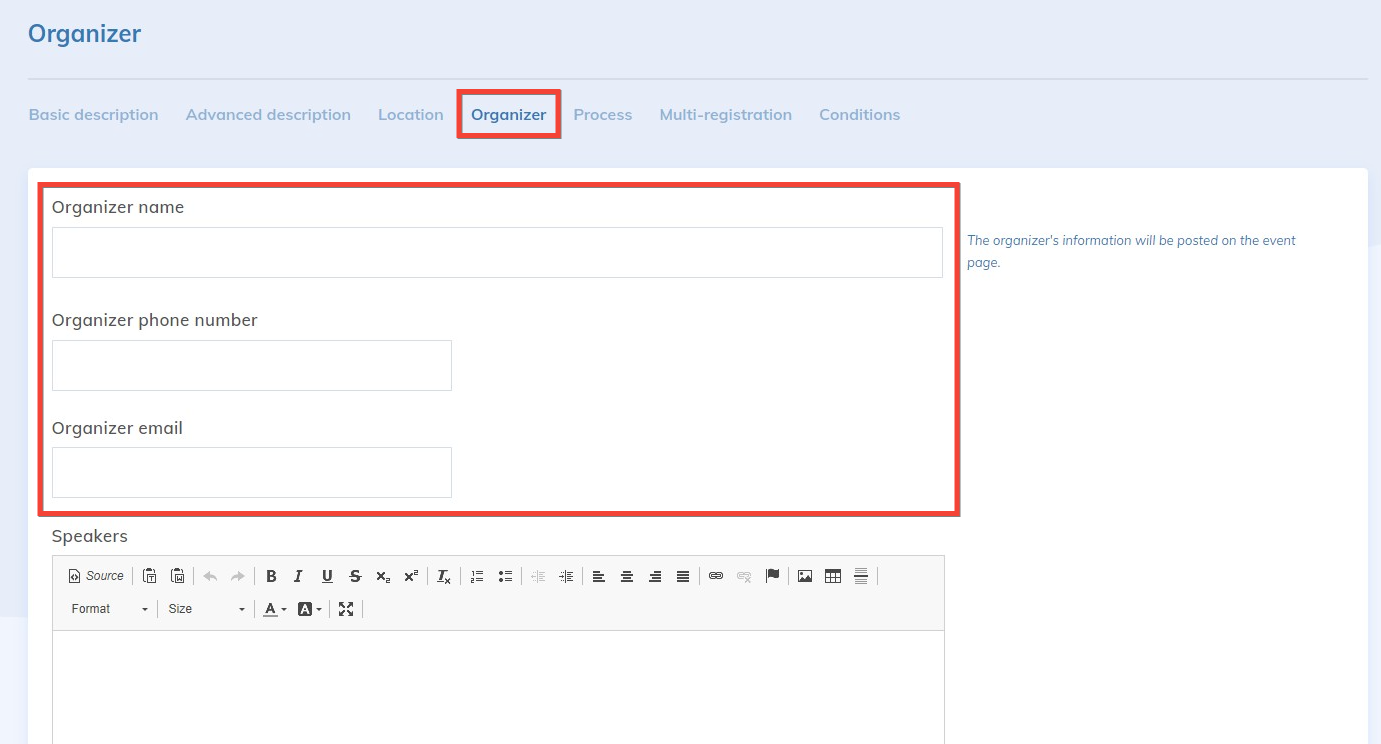 Display on your website
To activate the display of the contact information on the event page, go to your Website > Pages > Event page > Events Section module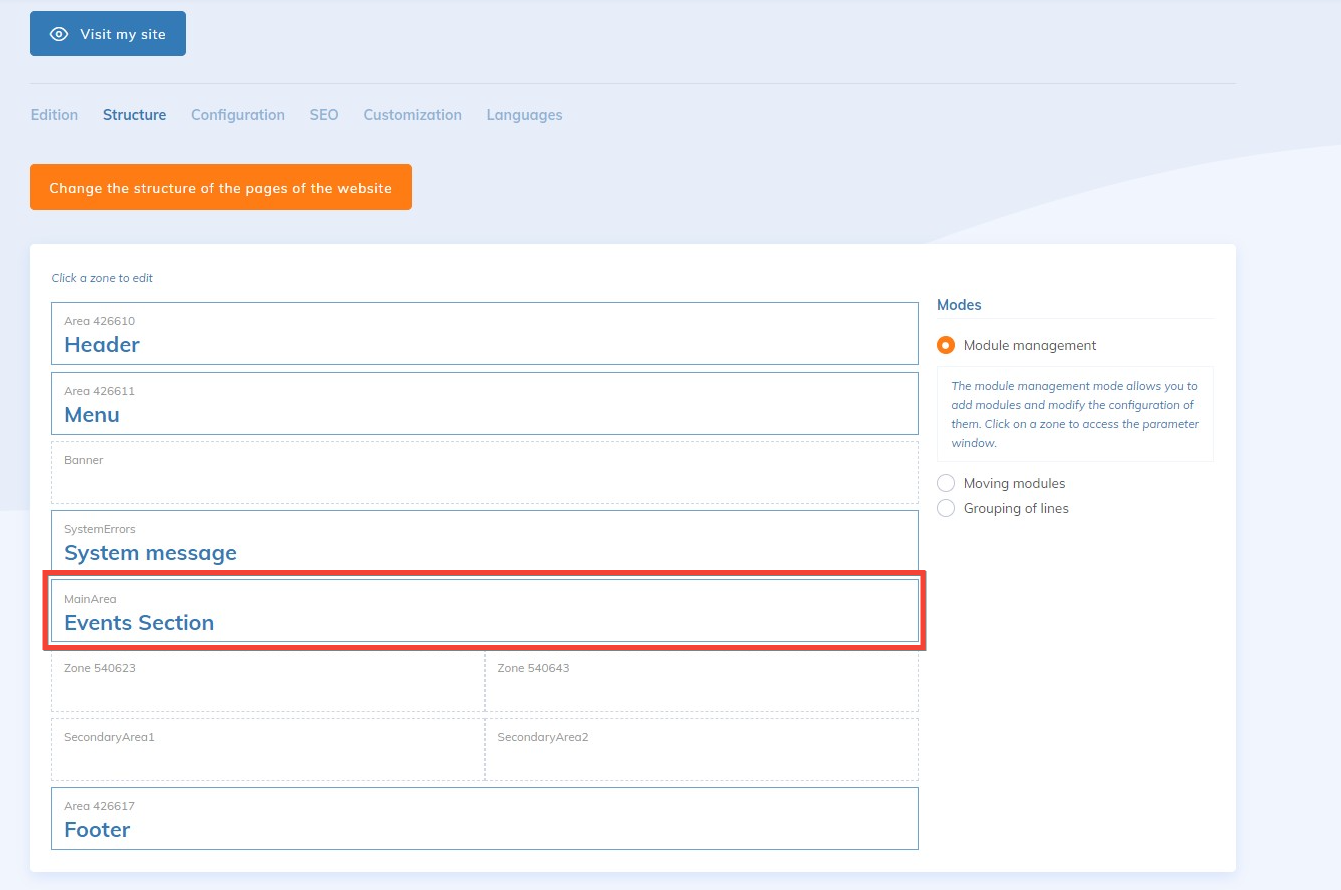 Then in the Events section module, you have to go down to the section "Elements on detail view" to check the option "Show contact information for the event".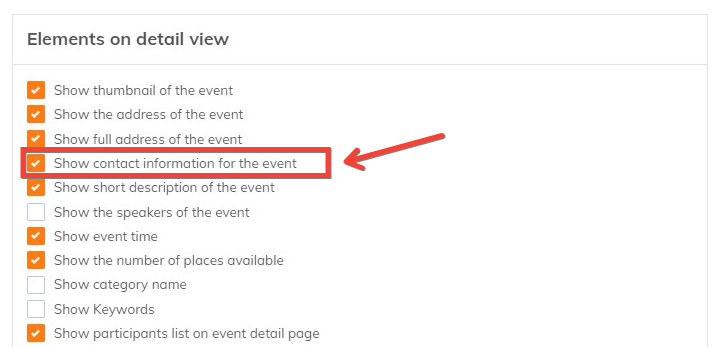 Here is a preview of what it looks like: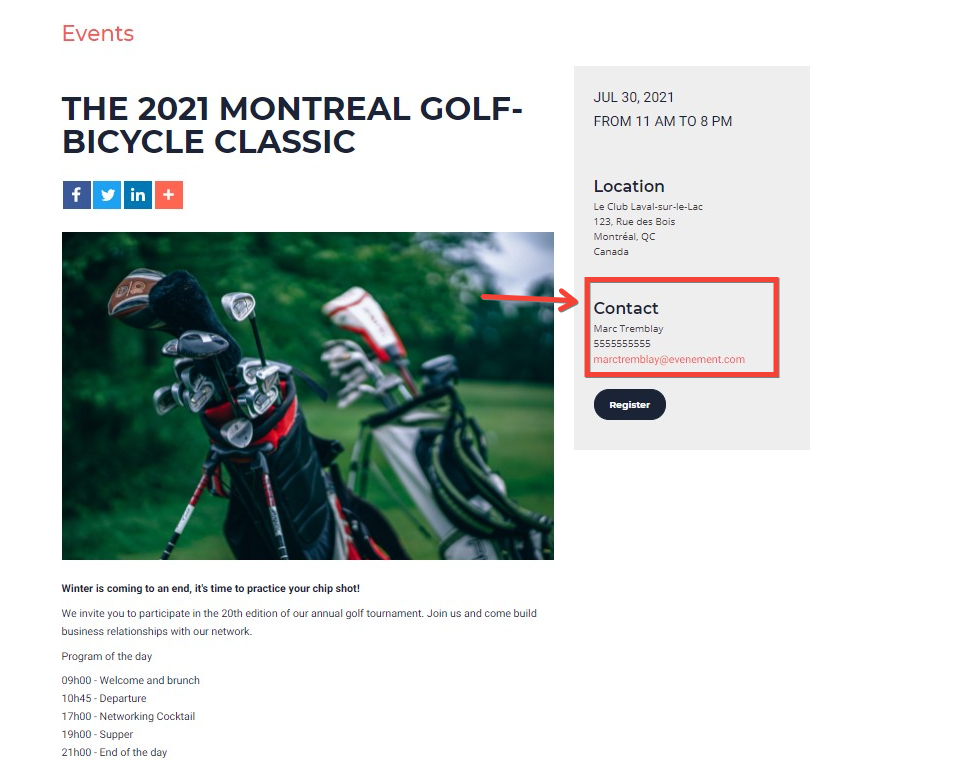 Add the event organizer as a copy of your communications
You can add the organizer's contact as a copy of the communications sent to the participants and/or administrators of the event.
To do this, go to your event, then click on the Communications tile.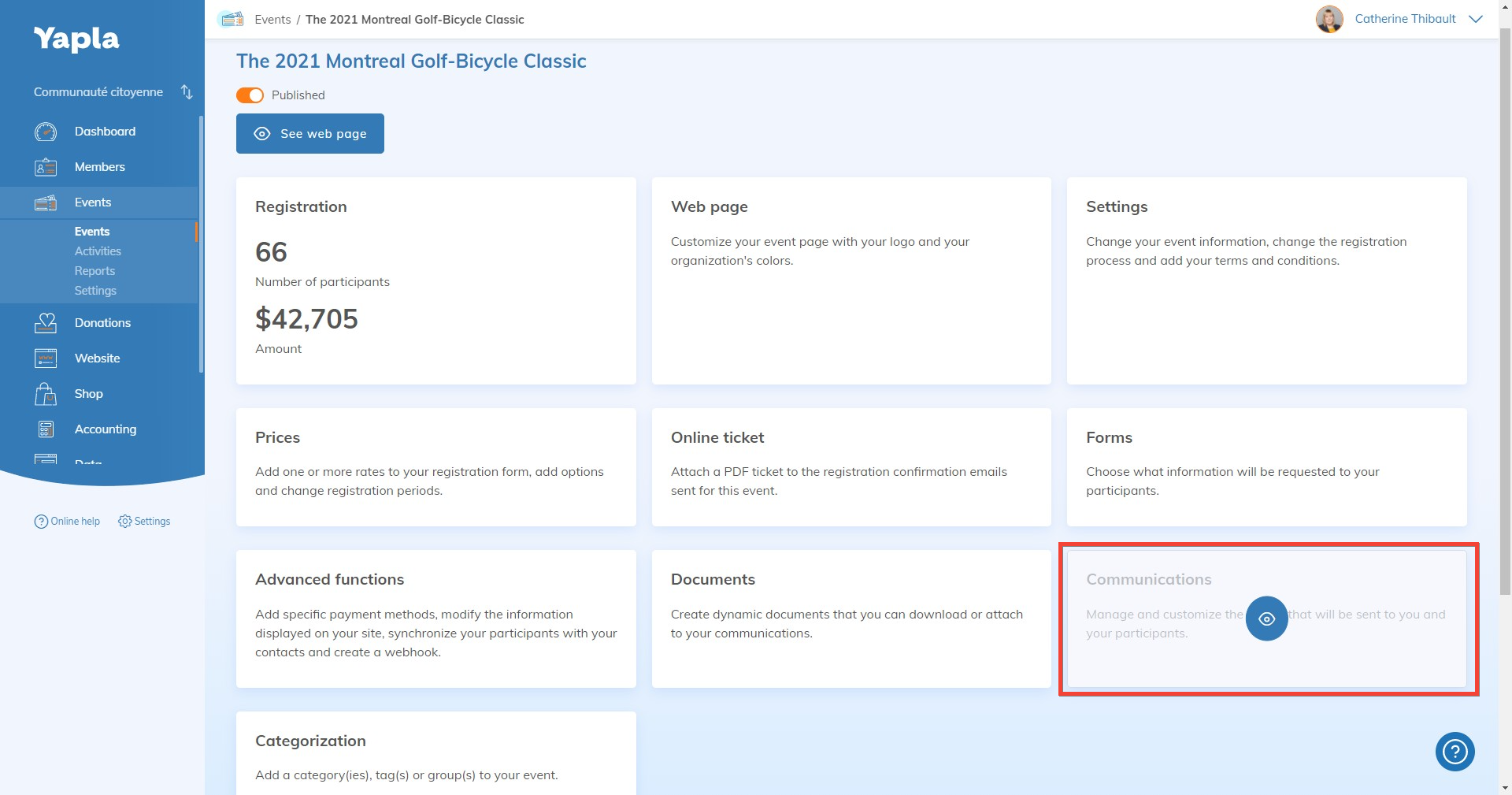 Once in the list of your communications, you must click on one of the communications, then go to the Target Recipients section.
You can activate the option to add the event organizer as a copy by checking the "Event promoter" box.
The second option "Customization of the reply-to email" allows that when participants wish to respond to automatic emails, the response is automatically made to the event organizer.

To understand how to configure an event from a global point of view, see this article.
To see how to display your events on your website and how to configure the Events Space module, see this article.