Google's Tag Manager allows for more advanced tracking of your website's visitors by creating complex tracking tags according to your needs. It can also be used with Google Analytics 4. The following article will explain how to create a simple tag, compatible with your Analytics account.
Create your account
If you already have an account, you can use an existing code and proceed to the next step.
If you don't have a Tag Manager account already, you must create one.
The Tag Manager is free of charge. To create your account, open the Google Tag Manager website and click on Create Account.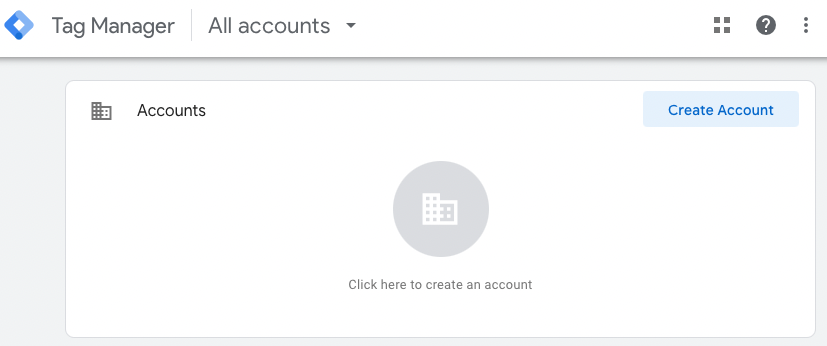 Enter your account's name and select your country.
In the "Container Setup" section, enter your website url and select "Web" as a target platform. Click on "Create" and accept the terms of use.
You will already get the code to add in Yapla (GTM-xxxx), which you can add immediately in the Tools menu of your Yapla website. You will need to have this code in place to test the configurations. At this stage, the code is not active.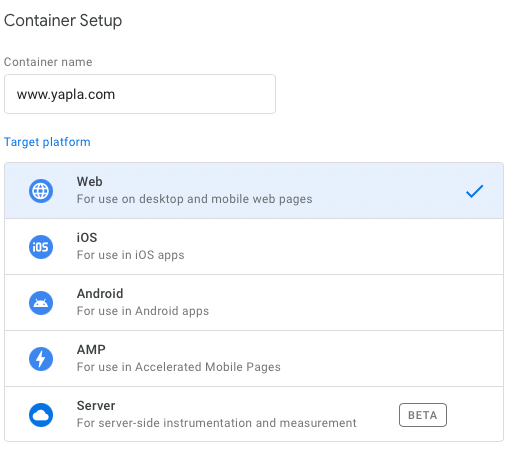 Add Google Analytics 4
Click the "Tags" submenu, and then click "New".

In the "Tag Type" section, choose Configuration GA4 and add your Measurement ID (G-xxxx). In the "Triggering" section, choose "All pages".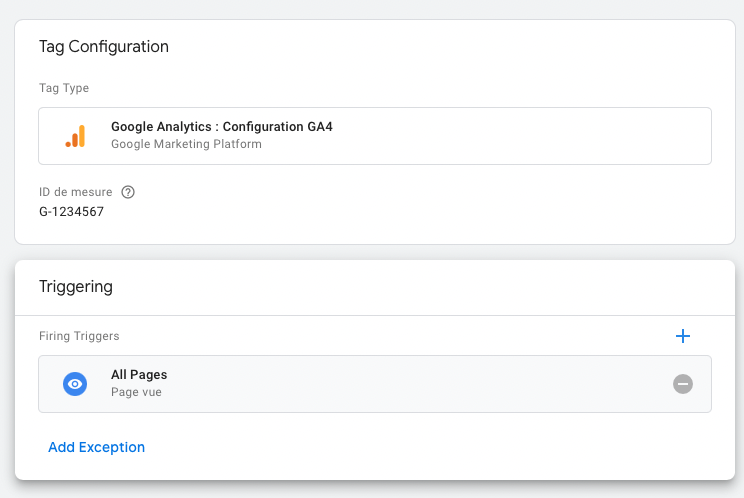 You will need to choose a name when saving, you can leave the default name.
Click on the "Triggers" sub-menu and click "New". Choose what will activate the tag, e.g. Page View.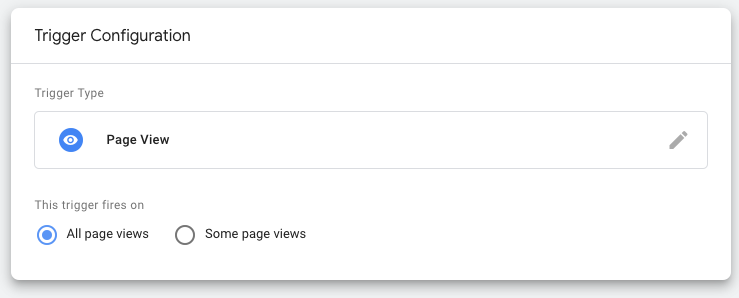 Test the connection
Click "Preview" at the top of the page. Enter your website url and click "Start". This will open your site in a new window, with a debugging tool in the lower right corner. Make sure that the debugger is able to make the connection with your code.
If tests are working, click "Submit" to publish your tag and start collecting data.