Yapla Donations allows you to collect donations online, automatically generate your tax receipts and create a donor database.
Available from the Take-Off package, you can create as many donation campaigns as you wish, allowing donors to make one-offs, in memoriam, monthly donations or even to support participants in a participatory (peer-to-peer) campaign.
To access the application, click on Donations in the menu on the left column. You can also create a new donation campaign from your dashboard, via the "Receive donations" path.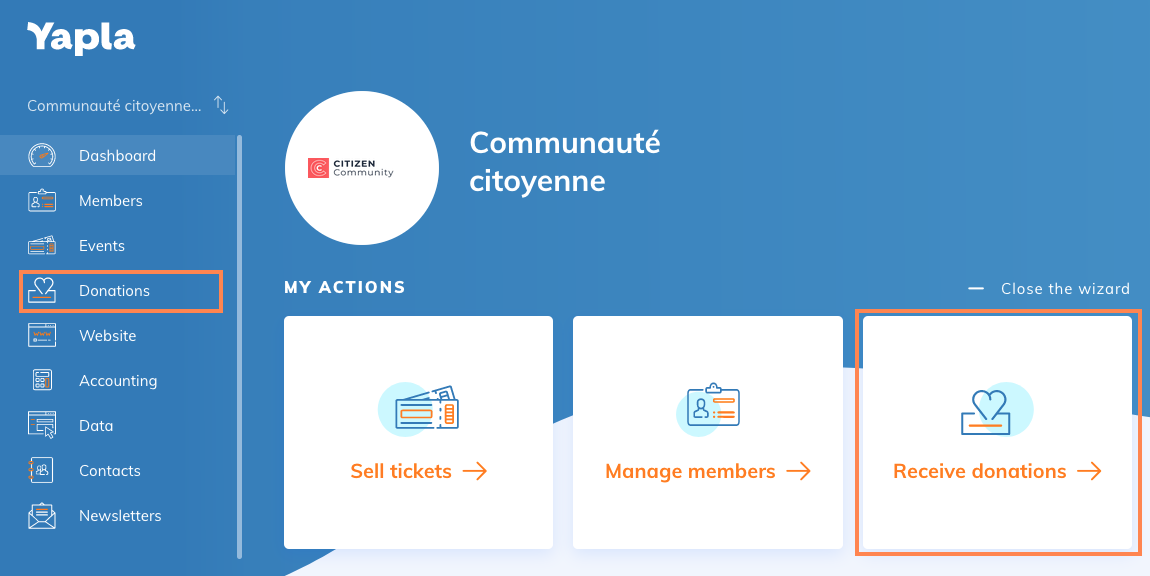 Here are articles that can help you manage your donation campaigns:
Tax receipts
Donors
Advanced functions
Go further
Visit Yapla's website
Ask for help with Yapla Onboarding