If you have created a website on Yapla, you can allow your donors to log into their profile to access their donations and tax receipts.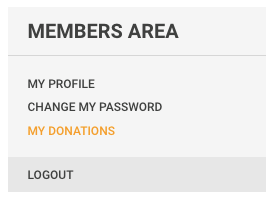 Anyone who has a donation in your Yapla account is considered a donor, whether it was made via the website or added manually by an administrator of your account. However, in order to have access to the donation history, the donor must have a valid email address.
How to configure it?
The My Donations page is located in the Member section module. In this module, you can determine if you want to only allow members to log in or also non-member donors. Please note that non-members will not have access to the other pages in the member section.

In the Activate functions of the member section part, please, check the Activate the feature My Donations checkbox.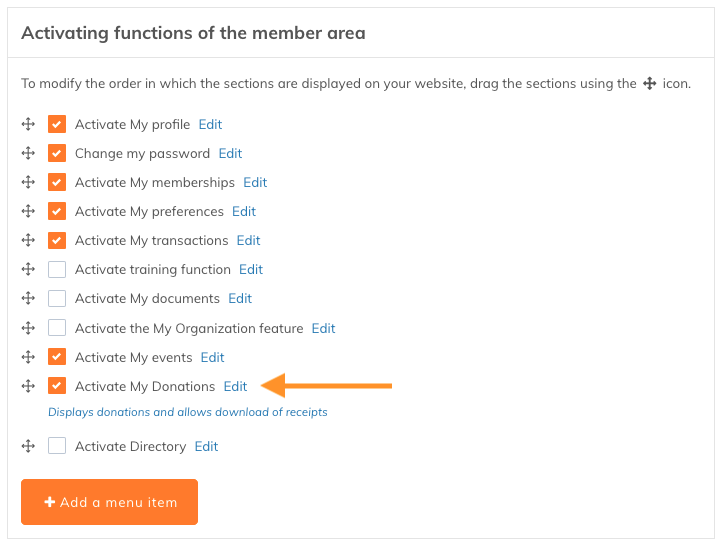 How does it work on the website?
Members or donors will need to log in. If the person has never created a password, it is possible to click on Forgot Password to create a new one.
Once logged in, the page My Donations will appear in the left-hand menu. This page allows you to view your donations and download tax receipts, if applicable.
The Recurring Donations tab allows you to view active and past recurring donations. It is possible to end to a recurring a donation if desired.