During or after your event, you may need to add information to your participants' records, for example to send a reminder or a certificate of participation. Although these changes can be made manually in each participant's record, this can be very labor intensive if your event has many participants. Fortunately, it is possible to edit fields in batch.
Batch editing allows you to change the value of one or more fields for several participants at the same time. Fields such as Pick list, Check box and Numerical can be modified in this way.
First select the participants to be modified by checking the box to the left of their name in the list of participants. You can use the search to refine your results. Then click on Available Actions/Edit at the bottom of the page.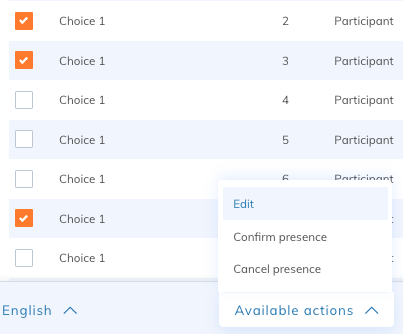 You will then see a window allowing you to choose the field(s) to be modified as well as the information to be entered in these fields. The value entered will replace the current value of the field.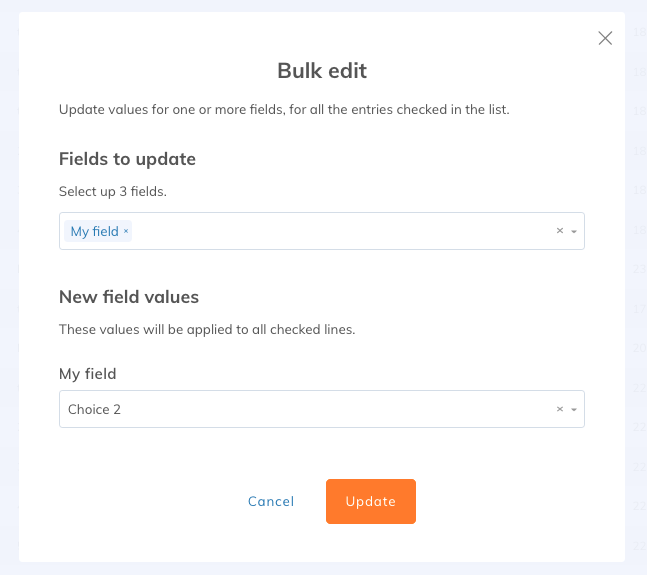 If your list of participants is spread over several pages, you will have to repeat the operation on each of the pages concerned.